Link to article start
Yamaha electric violins, cellos, violas, basses, and amps
Electric violins have been part of the musical landscape for years. However, more recent innovations have provided increasing advantages to the player wishing to maintain the lush tone and playability of the classical acoustic instrument, while exploiting the possibilities of electronics.
Yamaha's series of electric instruments helps bridge this gap, to the delight of players everywhere. For violinists, cellists, violists, and upright bass players in every musical genre, the exciting vista of electric instruments has been broadened.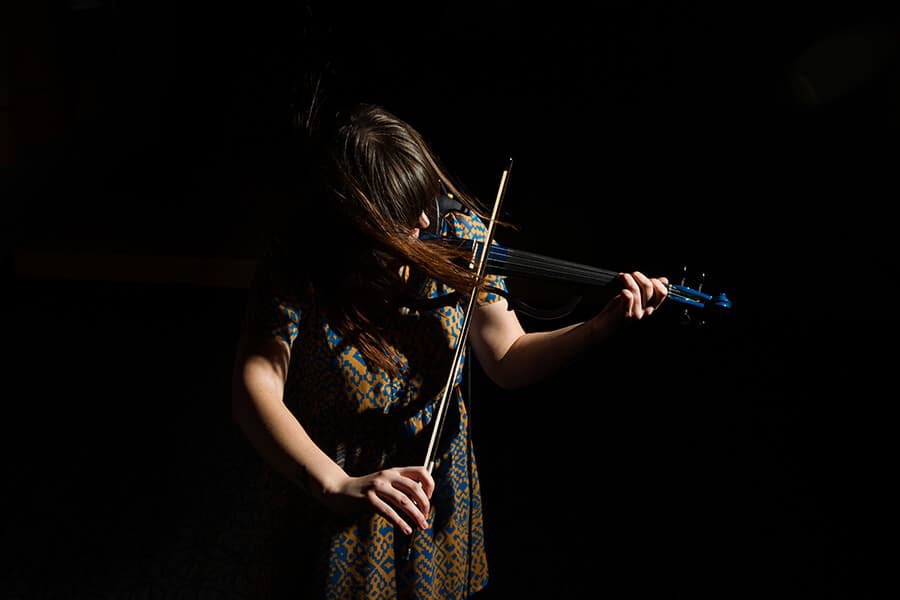 Divided into two model categories, the Yamaha YEV electric violins and the Yamaha SV silent violins offer a number of options to the modern violin player, whether they specialize in classical music, rock, jazz, or any other genres. These models combine classical sensibilities with an avant-garde look and feel -- as well as sophisticated electronics.
No longer do cello players have to choose between the rich acoustic panorama of a standard cello and the benefits of electric cellos. These models feature the feel and sound of traditional cellos, along with the portability and advantages in performance of electric instruments.
Yamaha's SVV-200 Silent 16" Viola and Yamaha's SVV-200K Silent Viola are available in rich brown and gorgeous pearl white finishes respectively. These two instruments allow the player to take full advantage of both old and new technology.
With this series of practice amps, Yamaha has provided a way for players to access a wide range of tones, at a very low volume -- extremely useful for maintaining a "live" feel during rehearsals. The Yamaha THR10 and THR5 modeling amps bring the capabilities of a large amplification system to the practice session.