New Product Arrivals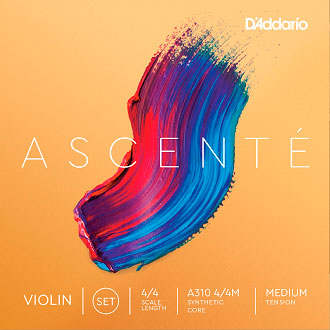 Ascenté Violin Strings by D'Addario
Ascenté violin strings have been specifically designed to help players advance their craft with elegance and consistency. With a wider tonal range, excellent pitch stability and longevity, and superior durability, these synthetic core strings deliver a more sophisticated palette that elevates their playing to the next level.
Available and scaled to fit 1/2, 3/4 and full-size violins, these medium tension strings are optimized to the needs of a majority of players. Packaged in uniquely-designed sealed pouches providing unparalleled protection from the elements that cause corrosion.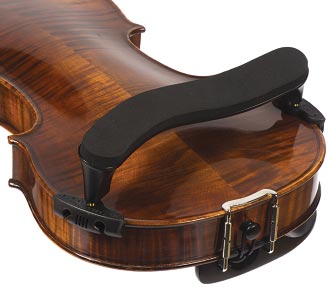 Everest EF-4 Foldable Violin Shoulder Rest
The newly designed Everest EF-4 foldable shoulder rest is a direct replacement to the discontinued EC-4 model. The EF-4 model is fit and functionally identical to the popular EC-4 model, offering the same safe and robust folding design with no pinching hazards. The new curved edges of the body accentuate its sleek and streamlined design, while adding overall rigidity to the shoulder rest. The Everest EF-4 model offers the same strength, durability, and affordability that Everest shoulder rests are known for, along with the added convenience of easy storage in most violin cases.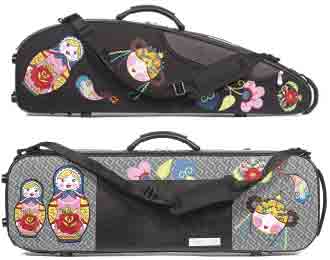 Bam France Katyushka Violin Cases
The new Bam France Katyushka Violin Cases are designed with Eastern Inspiration! The exterior features real leather and 1200 denier Cordura fabric for the Classic 3 shaped case and grey flannel fabric for the Stylus case. Both include the same features as other Classic 3 and Stylus violin cases.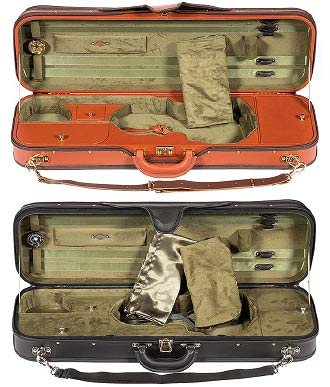 Negri Violin Cases
We now carry Negri violin cases. The Negri brand is synonymous with the best protection for old violins. Negri Cases protect most of the Stradivarius and Guarneri violins worldwide. Lord Yehudi Menhuin, Ruggiero Ricci, Akiko Suwanai, Vadim Repin, Linus Roth and the great Maxim Vengerov are among lovers of these superb cases.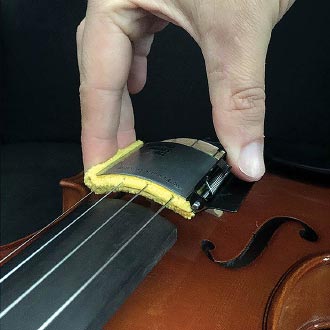 The String Cleaner
The String Cleaner, available for violin/viola and for guitar, is the ultimate string cleaning tool. Top of the line microfiber pads extend through the bottom of the cleaner, simultaneously cleaning the strings and fingerboard. With an unprecedented 360 degrees of string cleaning action, The String Cleaner offers a quick and easy way to clean your strings. Use after every session to extend the life of your strings!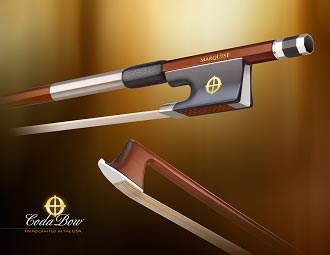 CodaBow Marquise GS Violin Bow
Inspired by centuries of tradition and decades of fine bow making experience, the MARQUISE GS is the standard-bearer of master bows. Designed by the leaders of advanced bowmaking, the GS delivers exquisite handling and expressive sound once reserved only for the finest master bows. Both advanced and organic fibers expertly blended bestow natural response, sensitivity, and beauty. Available for violin only.