New Product Arrivals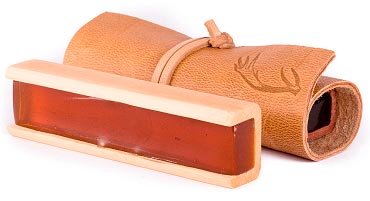 Leatherwood Bespoke Rosin
Leatherwood Bespoke Rosin's founder, Andrew Baker has emerged as a craftsman in the world of rosin artistry, designing signature rosins as a vehicle to enhance connection between instrument and player. Leatherwood Rosin is available for violin, viola and cello in crisp and supple recipes. All Leatherwood Bespoke Rosin is handcrafted in Australia and ethically sourced using natural ingredients.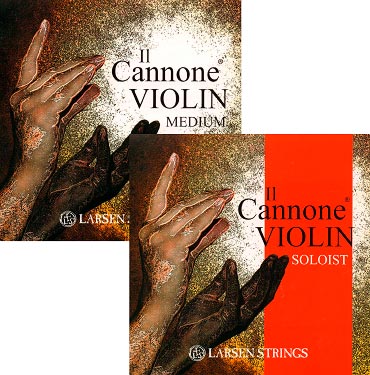 Il Cannone Medium & Soloist Violin Strings by Larsen
Larsen celebrates Paganini's legacy with the truly revolutionary sound of the Il Cannone Medium & Soloist Violin Strings. The Il Cannone Medium strings have a more moderate tension with an open, colorful, projecting, richer and powerful sound while the Soloist strings offer a fuller tone with more presence.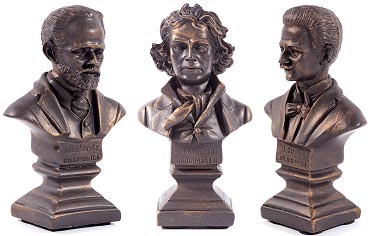 Composer Busts
Our new composer busts make a great gift for teachers, students and music lovers. Each bust is made of composite resin, has a bronze like patina finish and stands 17 cm high. There are 6 composers to choose from.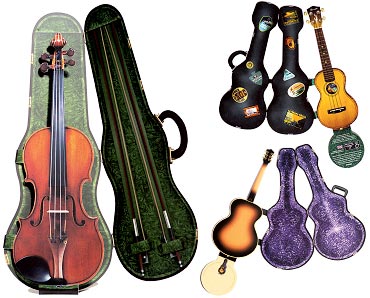 3D Greeting Cards
These new 3D greeting cards are really special. Each card stands upright and has a blank area for your message. Any violin, guitar or ukulele player will love these!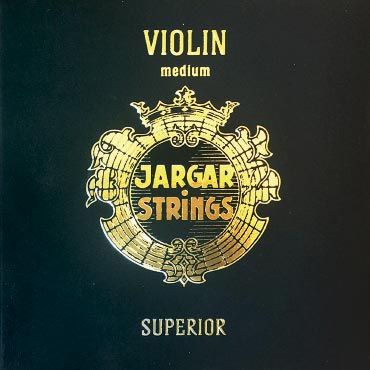 Superior Strings by Jargar
Jargar Superior strings offer a top-notch choice for professional musicians playing everything from Solo to Orchestra to Chamber Music. Available for violin, viola and cello.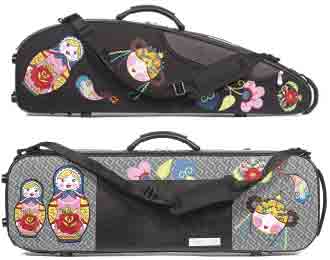 Bam France Katyushka Violin Cases
The new Bam France Katyushka Violin Cases are designed with Eastern Inspiration! The exterior features real leather and 1200 denier Cordura fabric for the Classic 3 shaped case and grey flannel fabric for the Stylus case. Both include the same features as other Classic 3 and Stylus violin cases.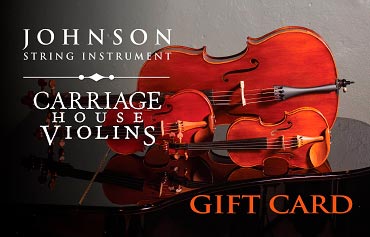 Our New Gift Cards
Our newly designed gift cards are available in a variety of denominations and can be used at Johnson String Instrument and Carriage House Violins...online or in-store.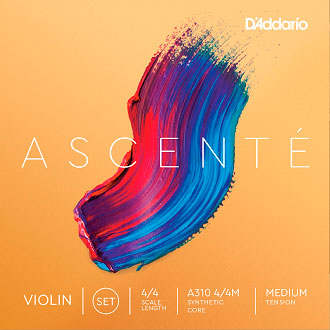 Ascenté Violin Strings by D'Addario
Ascenté violin strings have been specifically designed to help players advance their craft with elegance and consistency. With a wider tonal range, excellent pitch stability and longevity, and superior durability, these synthetic core strings deliver a more sophisticated palette that elevates their playing to the next level.
Available and scaled to fit 1/2, 3/4 and full-size violins, these medium tension strings are optimized to the needs of a majority of players. Packaged in uniquely-designed sealed pouches providing unparalleled protection from the elements that cause corrosion.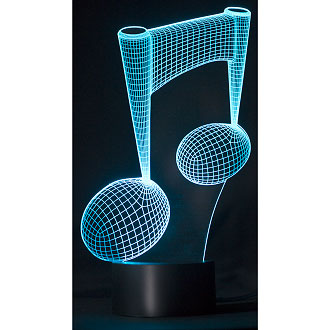 LED Color Changing 3D Lamps
Light up your room with the a 3D Lamp! A color-changing LED light strip illuminates the acrylic plate for a fantastic 3-D effect. Select between 7 different colors at the press of a button, or let them cycle automatically. Powered by Micro-USB, this 3D lamp is fun. Please note: AC Adapter not included. Light may be powered by a computer or USB phone charger. Available in 6 different designs.