JSI Teacher Services
Since 1976 JSI has provided teachers with exceptional customer service. By offering the best rental program in the country, a vast selection of new and antique instruments and bows, sheet music, method books, teaching aids, and every imaginable stringed instrument accessory, we help teachers maintain their teaching studios.
---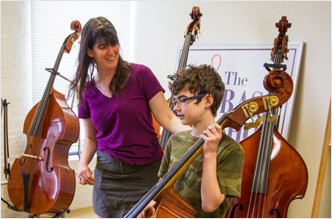 Teachers: Opt-in to the JSI Online Teacher Directory!
The zip code search engine allows students to search for string teachers within a specified geographical area.
Go to "Teachers" and then "My Account" to log in, then "Update Your Profile" to fill in your teaching information. Then, click the box to be included in our teacher referral program.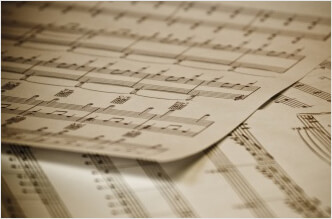 Sheet Music and Books
Once you have a look around our sheet music and books department you'll realize just how complete our selection is. If you would like us to stock a particular title or edition for your students that we currently don't carry, please contact Nate Faro at 800-359-9351 extension 138, or nfaro@johnsonstring.com. Nate will be happy to make any special arrangements for the books, music, and CDs you require!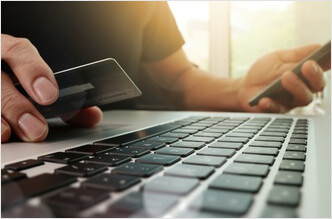 Teachers' Personal Online Store
Set up a list of supplies for your students in your own custom-made store on the JSI website. Register on our website, add items to your personal store, and share. Your instrument preferences, assigned repertoire and method books, recommended shoulder rests, rosin, learning aids, and more can be viewed and easily purchased online by your students. Let us handle the logistics while you focus on what's most important...the music!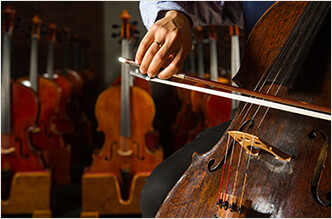 Sales Instruments and Bows
Sales Instruments and Bows: JSI has an outstanding selection of instruments and bows available for purchase in every price range. Our instruments are acquired from major auction houses, independent makers, consignors, and top workshops. Our Rental Equity Program and fair pricing of sales instruments makes it easy for teachers to assist in a student's transition from renting to owning a quality instrument.
Open video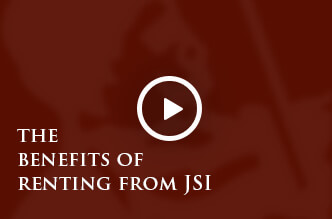 JSI Rental Program
JSI makes it easy for teachers and parents to acquire the appropriate instrument for a student. We ensure the instruments and bows set up by our rental workshop are the very best tools on which to learn. You have the option of having your rental delivered to your home, pick-up at the shop, or limited delivery to selected schools and locations during scheduled service trips.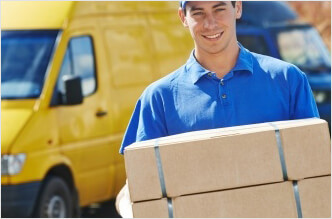 Delivery
In many cases, JSI will make deliveries to local teaching studios. If you have a need for this service, please contact a school specialist at 800-359-9351.