Cellos
We have an extensive selection of outstanding antique, modern, and student cellos. See something you like? Call us to schedule an appointment or arrange a trial shipment!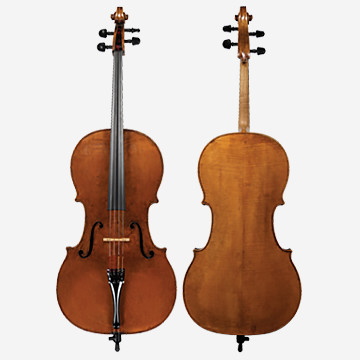 Cello Outfits
We offer pre-selected cello outfits appropriate for any student. Each outfit includes a bow and case. For advanced players, personalized outfits can be created with any full size cello we sell using our Create Your Own Outfit option to make your important purchase even more affordable.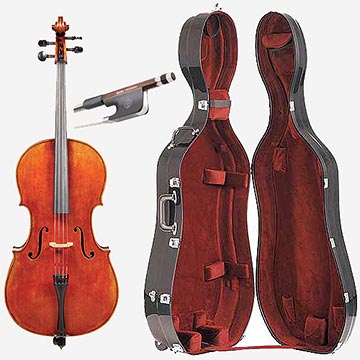 Cello Bows
We carry a wide variety of bows to fit your needs. In addition to outstanding antique and modern makers, we carry high-end Brazilian workshop bows. We also offer a wide selection of non-wooden bows such as carbon fiber, carbon composite, and fiberglass. See something you like? Call us to schedule an appointment or arrange a trial shipment!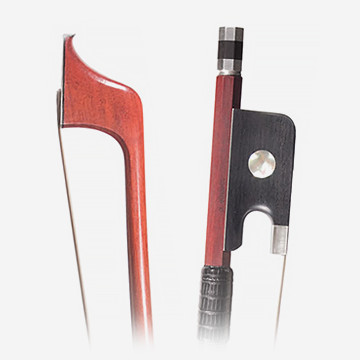 Electric Cellos
We carry electric instruments from today's leading brands, including Yamaha and NS Design, so you can be assured you are getting the best quality instrument for the price. Want to make sure your acoustic instrument is heard? Check out our amps, pre-amps, and pickups.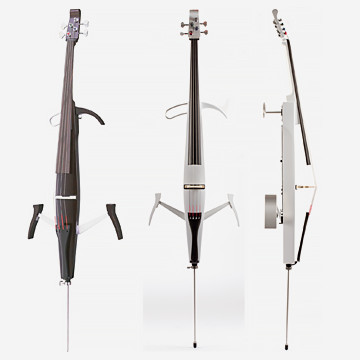 Cello Strings
We carry a comprehensive selection of strings that includes everything from gut to synthetic core, student to professional level. You can also be sure that you are getting the best value: all of our strings are always up to 56% off of list prices.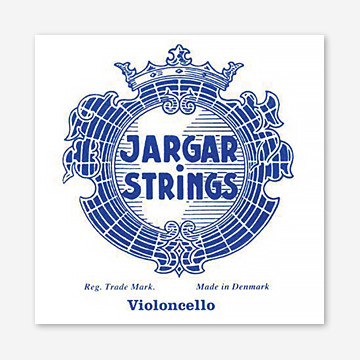 Cello Cases and Gig Bags
We are well known for our wide selection of cases. We carry popular, high quality brands in a variety of price ranges to ensure that you find the right protection for your investment.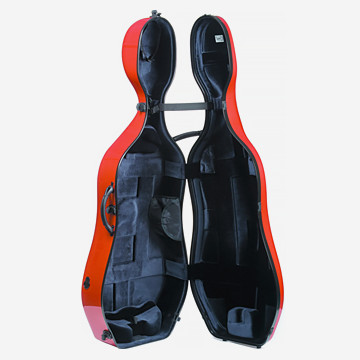 Accessories
We carry all of the accessories you need for your instrument. From rosin and strings to instrument stands and polish, we've got you covered.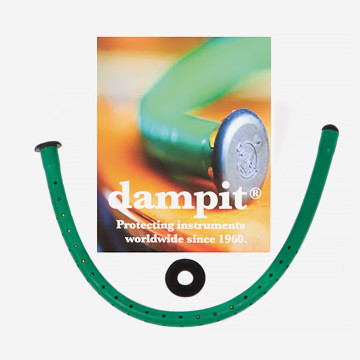 Sheet Music, Books, and CDs
We offer an extensive sheet music selection from several genres of music, including Classical, Jazz, Broadway Musicals and Movies, Rock & Roll, and more. If you're just learning, take a look at our Suzuki School section and other beginner sheet music and books. We even have reference materials, posters, and CDs.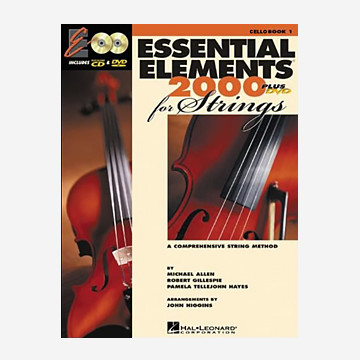 Featured Cello
Each month our sales staff picks an instrument and bow to spotlight for our clients.
Repair, Restoration & Adjustment
Under the direction of John Dailey, the workshop is prepared to handle everything from basic maintenance and tonal adjustments to major repairs and restoration. All repairs are fully guaranteed.
Cello Facts, Links & Resources
Some helpful and informative resources for cello players.