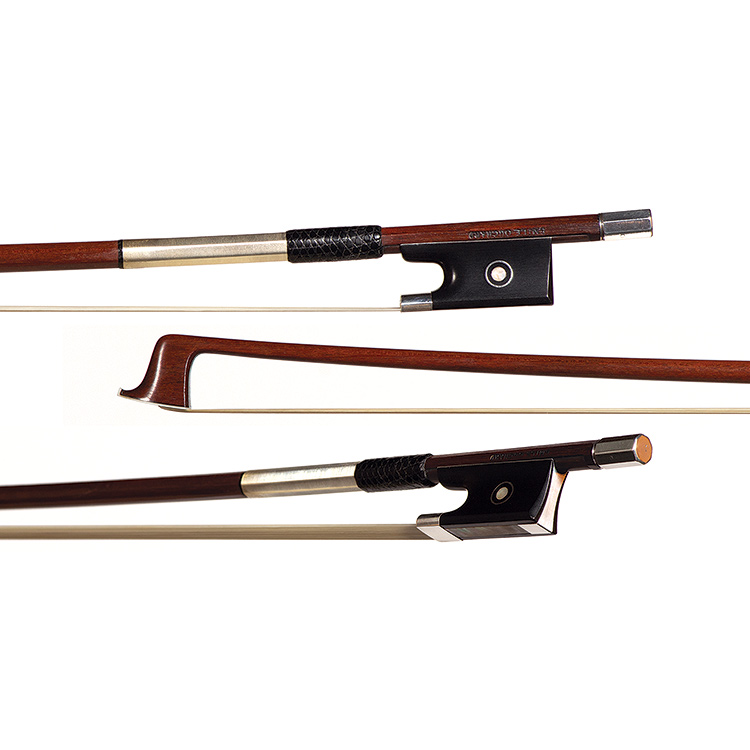 Featured Violin Bow
About Émile Auguste Ouchard
Celebrated French bow maker Émile Auguste Ouchard was born in Mirecourt in 1900 and died in Paris in 1969. He studied with his father Émile François Ouchard (1872 - 1951) at the famous Cuniot-Hury atelier in Mirecourt, which the elder Ouchard had taken over in 1910. In 1923, the Ouchards opened their own shop, which was highly productive for many years. In 1937, Émile August moved to Paris to establish his own business, then to the United States in 1946. He worked independently in New York for two years before taking a job at William Lewis & Son in Chicago for over a decade. During this time, he made annual trips to Paris, returning there for good in 1960. É. A. Ouchard's bows have won numerous awards, including the Grand Prix at the International Paris Exhibition in 1942. His sons Bernard and Jean-Claude also became noted bow makers. Émile Auguste Ouchard's bows are in high demand among professional players.
About This Violin Bow
Sold with a certificate of authenticity from Jean-Francois Raffin
Émile Auguste Ouchard | Round | Silver and ebony frog and button | 4/4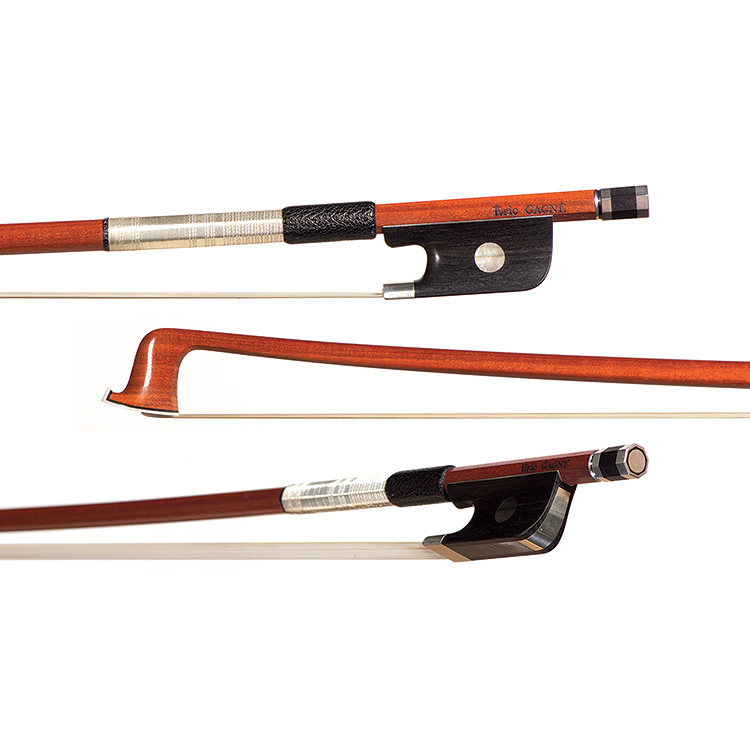 Featured Viola Bow
About Eric Gagne
Canadian bow maker Éric Gagné apprenticed and worked with Blaise Emmelin in Toulouse, France before moving to Brussels to work in restoration at Maison Bernard with Pierre Guillaume. He was the recipient of two Certificates of Merit at the 2014 Violin Society of America competition: one for a violin bow and one for a cello bow. He now builds and restores bows from his own workshop in Montréal, as well as through Wilder & Davis Luthiers.
About This Viola Bow
Victor Fétique | Round | Silver and ebony frog and button | 4/4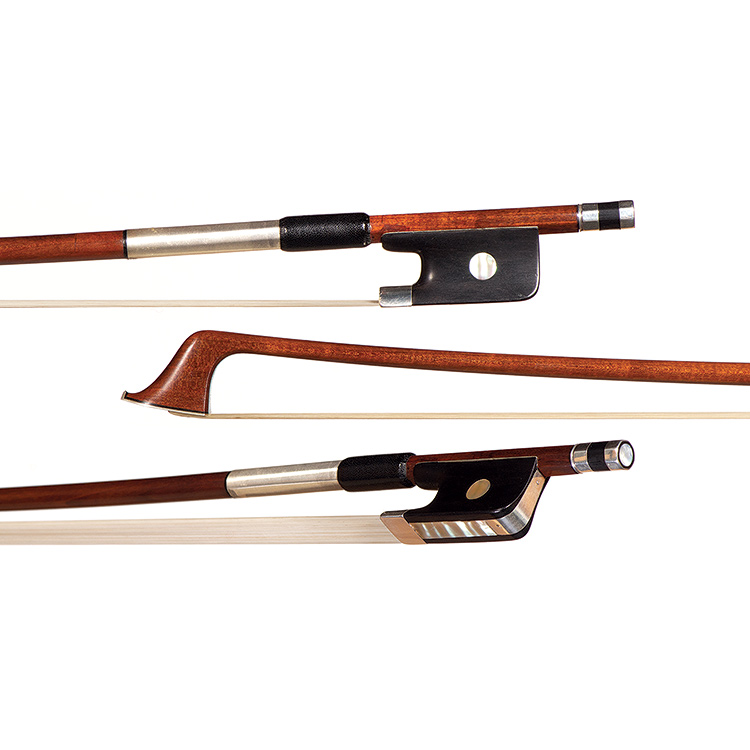 Featured Cello Bow
About Johann Wilhelm Knopf
A German cello bow made, in our opinion, by Johann Wilhelm Knopf in Markneukirchen circa 1900
Among the numerous members of the illustrious Knopf dynasty German luthiers based in Markneukirchen, Johann Wilhelm Knopf (1835 - 1912) was the son of Karl Wilhelm Knopf (1803 - 1860), and brother of Heinrich Carl Knopf (1839 - 1875).
Johann Wilhelm studied violin and bow making at his family's workshop in Markneukirchen, before following his uncle Christian Friedrich Knopf (1815 - 1897) to Dresden, with whom he worked at the renowned bow workshop of Ludwig Bausch. Johann Wilhelm's own nephew, Henry (Heinrich) Richard Knopf (1860 - 1939) would found one of the earliest and most important violin shops in the United States, H. R. Knopf and Sons Violins in New York city in 1880. Knopf bows are very highly regarded by professional players.
About This Cello Bow
Sold with a certificate of authenticity from Salchow and Sons.
Johann Wilhelm Knopf | Round | Silver and ebony frog and button | 4/4