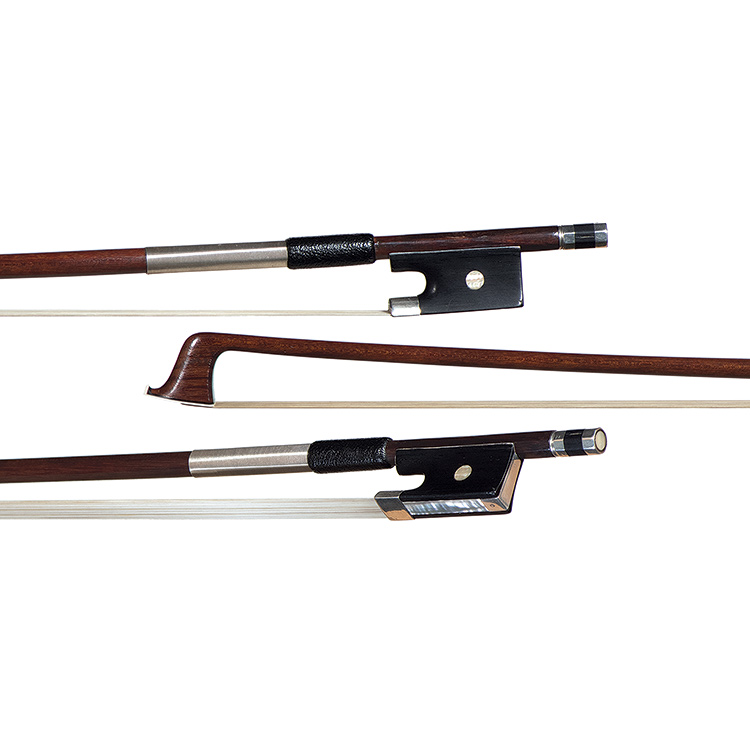 Featured Violin Bow
About Nicolas Maire
Nicolas Rémy Maire (b.1800. d.1878) was a 19th-century French archetier from Mirecourt. He trained at the workshop of Jacques Lafleur and was said to have apprenticed to Étienne Pajeot, both of whom were renowned bow makers. In 1826, he established his own firm and hired several employees despite financial instability.
He was a prolific maker, producing bows for high-profile clients such as Charles François Gand, Georges Chanot, J.B. Vuillaume, and his mentor Pajeot-whose style greatly influenced Maire's. The French economic crisis of the 1830s affected his business, which eventually went bankrupt. Following Pajeot's death in 1849, Maire moved to Paris. During this period, his bows were fashioned after the style of Dominique Peccatte and by the 1860s, he shifted to making lighter models. Some of his bows were branded with "Maire" or "N. Maire." He died in Paris in 1878.
About This Violin Bow
Nicolas Maire | Mirecourt circa 1845 | Round | Silver and ebony frog and button | 4/4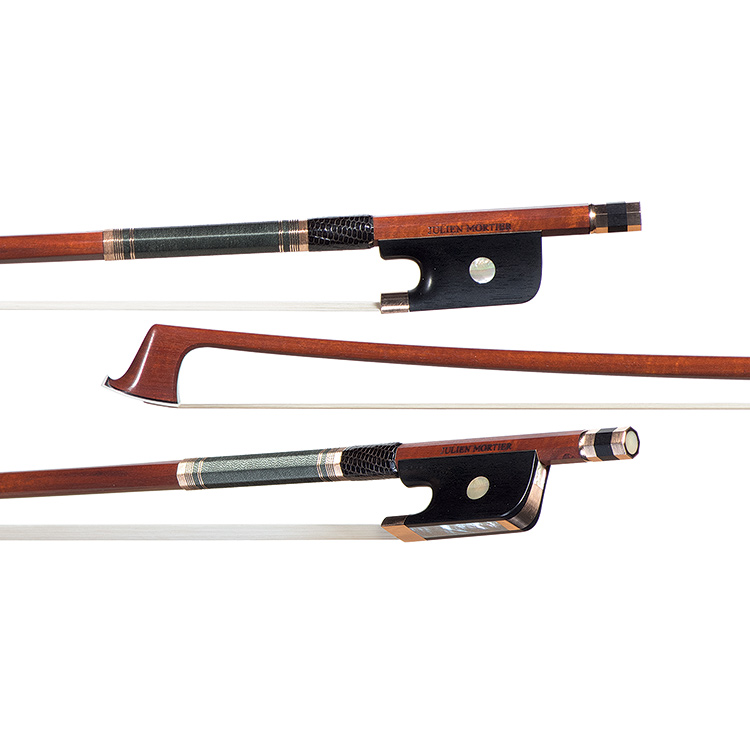 Featured Viola Bow
About Julien Mortier
Originally from Lille, in the north of France, Julien Mortier began his instrument-making career at the age of sixteen as a self-taught luthier.
After working with master luthier Franco Simeoni in Italy, Julien decided to specialize in the creation and restoration of bows for quartet instruments, which has been his main focus since 2003. He honed his skills under the tutelage of bow makers Jean-Marc Panhaleux, Jean Grunberger, and Blaise Emmelin.
Since 2005, he has been living and working in the historic center of Perpignan, where he shares a studio with violin maker Sophie Erdal. In addition to producing new bows of the highest quality and restoring fine antique bows, he is dedicated to continuing his research to improve his skills by sharing ideas and information with trusted colleagues and by attending training seminars, conferences, trade fairs, and exhibitions.
About This Viola Bow
Julien Mortier | Round | Ebony and gold fittings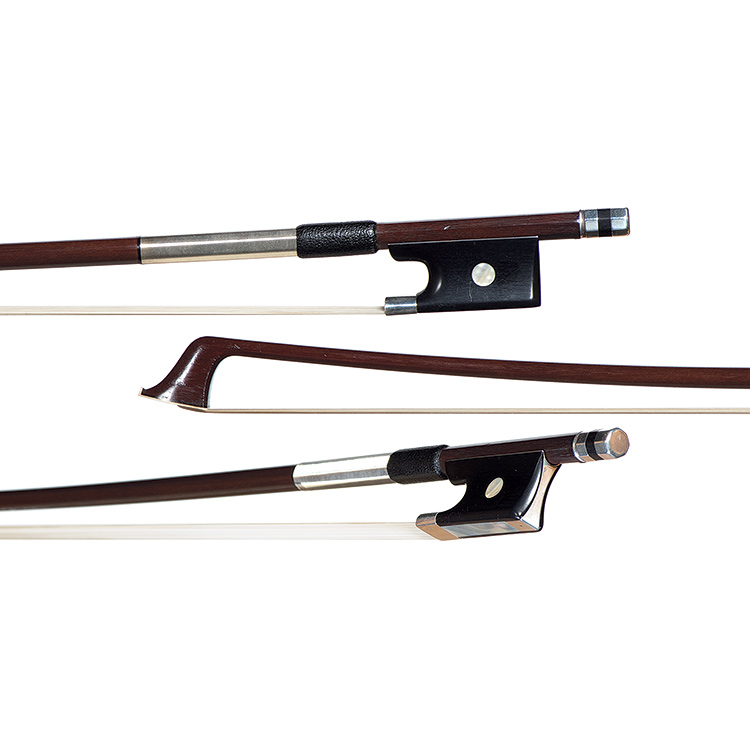 Featured Cello Bow
About Johann Christoph Nürnberger
Johann Christoph Nürnberger (1839-1899) worked alongside some of the most influential bow makers in Paris while employed at the famous workshop of Jean-Baptiste Vuillaume in the mid 19th century. Among the numerous bow makers with the Nürnberger name, he is not apparently related to the prominent Nürnberger family of bow makers working in Markneukirchen, Germany throughout the 19th and 20th centuries. Christoph's own family line continued with his nephew, Adolf Nürnberger (1852-1914)-who worked in Dresden with Christian Friedrich Knopf and Johann Christian Süss and later in Markneukirchen-followed by Adolf's son August Nürnberger-Suess (Süss, c. 1875-1944), who immigrated to the United States in 1912. The bows of Johann Christoph Nürnberger are highly admired by players and experts alike for their quality and playability.
About This Cello Bow
Johann Christoph Nürnberger | circa 1875 | Round | Ebony and silver fittings | 4/4