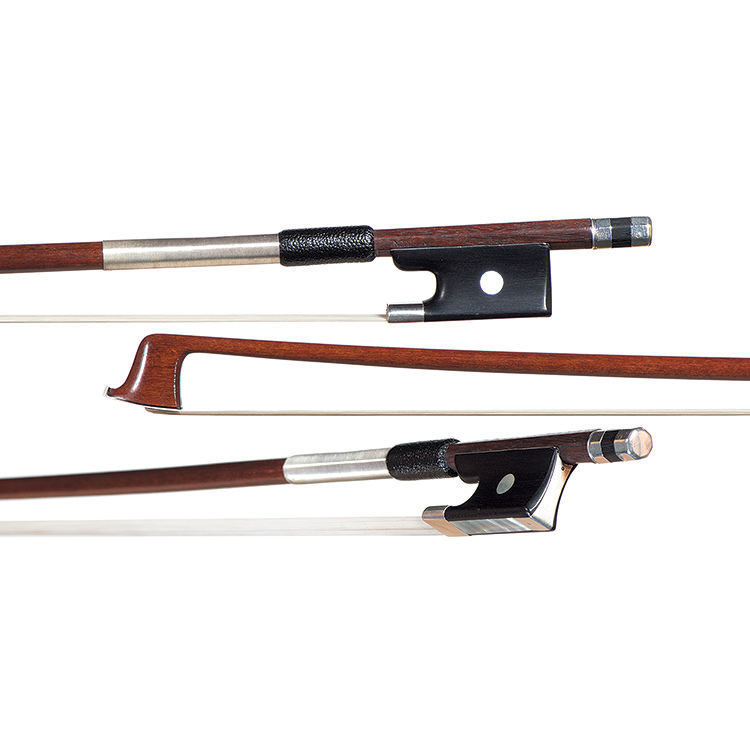 Featured Violin Bow
About Jean Joseph Martin
French bow maker Jean-Joseph Martin (1837-1910) was born in Mirecourt, where he apprenticed with Nicolas Rémy Maire. He worked in Paris at Jean-Baptiste Vuillaume's workshop from 1858-1863, before returning to Mirecourt to begin his own business. He later collaborated with Jérôme Thibouville Lamy and Emile Mennesson. Martin's bows are highly regarded.
About this Violin bow
Sold with a certificate of authenticity from Jean-François Raffin, Yannick Le Canu and Sylvain Bigot.
Jean Joseph Martin | Mirecourt circa 1880 | Round | Silver and ebony frog and button | 4/4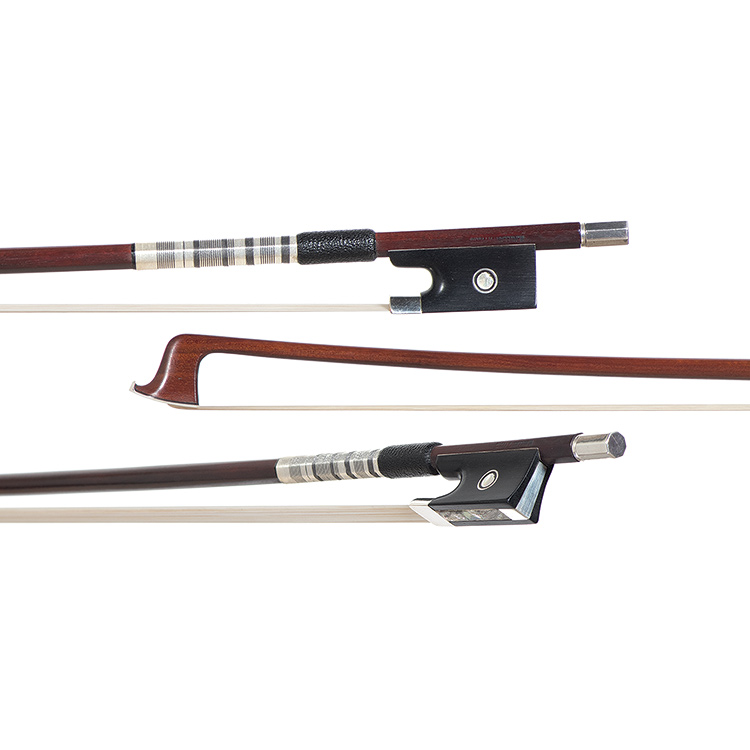 Featured Viola Bow
About Marcel Lapierre
French bow maker Marcel Charles Lapierre was born in Mirecourt in 1907 and died there in 1979. After apprenticing with Jérôme Thibouville Lamy from 1921 to 1923, he worked for many of the top bow makers of the early 20th century French school, including François Lotte, Louis Bazin, and Louis Morizot. In 1946, Lapierre travelled to Paris to study briefly with Émile Auguste Ouchard, then to Geneva, Switzerland, where he worked for Pierre Vidoudez for two years. He returned to Mirecourt in 1948 to establish his own workshop.
About this Viola Bow
Sold with a certificate of authenticity from Salchow and Sons.
Round | Ebony and silver fittings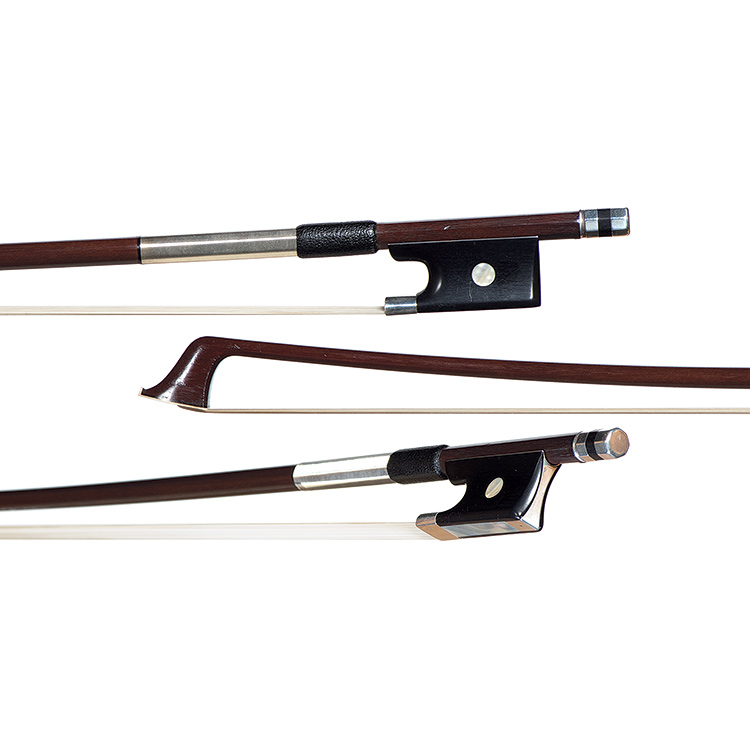 Featured Cello Bow
About Johann Christoph Nürnberger
Johann Christoph Nürnberger (1839-1899) worked alongside some of the most influential bow makers in Paris while employed at the famous workshop of Jean-Baptiste Vuillaume in the mid 19th century. Among the numerous bow makers with the Nürnberger name, he is not apparently related to the prominent Nürnberger family of bow makers working in Markneukirchen, Germany throughout the 19th and 20th centuries. Christoph's own family line continued with his nephew, Adolf Nürnberger (1852-1914)-who worked in Dresden with Christian Friedrich Knopf and Johann Christian Süss and later in Markneukirchen-followed by Adolf's son August Nürnberger-Suess (Süss, c. 1875-1944), who immigrated to the United States in 1912. The bows of Johann Christoph Nürnberger are highly admired by players and experts alike for their quality and playability.
About this Cello Bow
Round | Ebony and silver fittings | 4/4