Featured Violin
About Giuseppe Martino
Italian maker Giuseppe Martino (d. 1970), emigrated from Messina, Italy to the United States in 1915, where he worked for O. H. Bryant and Elias Howe in Boston, before establishing his own workshop from 1921-1928. He moved to Ithaca New York to work at Peate's Music House from 1935-1940, then for Roger Chittolini in New York until he returned to Boston in the 1950s. He was quite a prolific maker, building over 100 instruments based primarily on Stradivari models.
About this violin
Giuseppe Martino violin | Boston 1924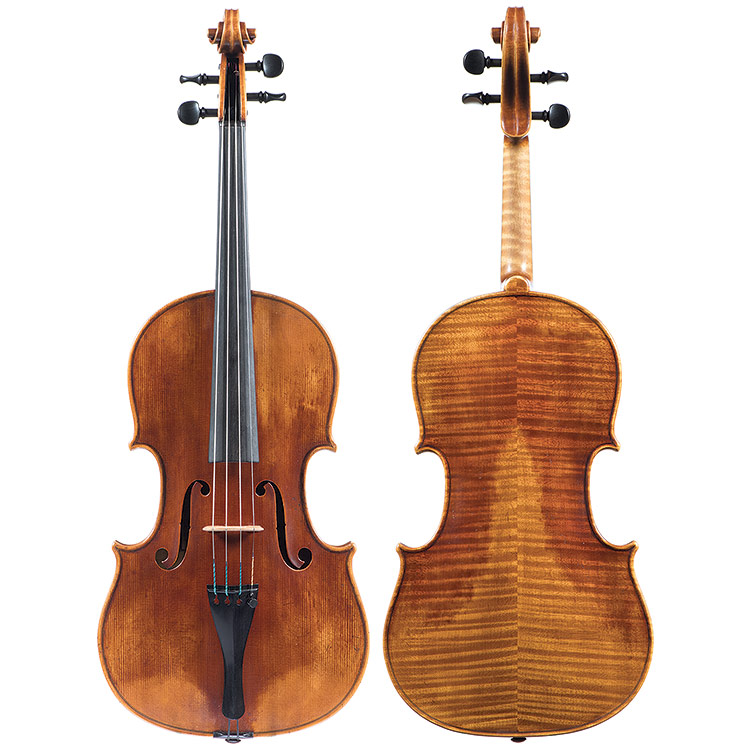 Featured Viola
About Paul Crowley
Award-winning American violin maker Paul Crowley worked as a sound engineer and professional double bassist before training to become a violin maker. After graduating from the North Bennet Street School in Boston in 2002, he worked with Michele Ashley and Marco Coppiardi for several years. He established his own Boston workshop, then moved his business to Brooklyn, New York, where he currently builds his own instruments.
About this viola
Paul Crowley | Length of back: 413 mm 16" up to 16 1/2"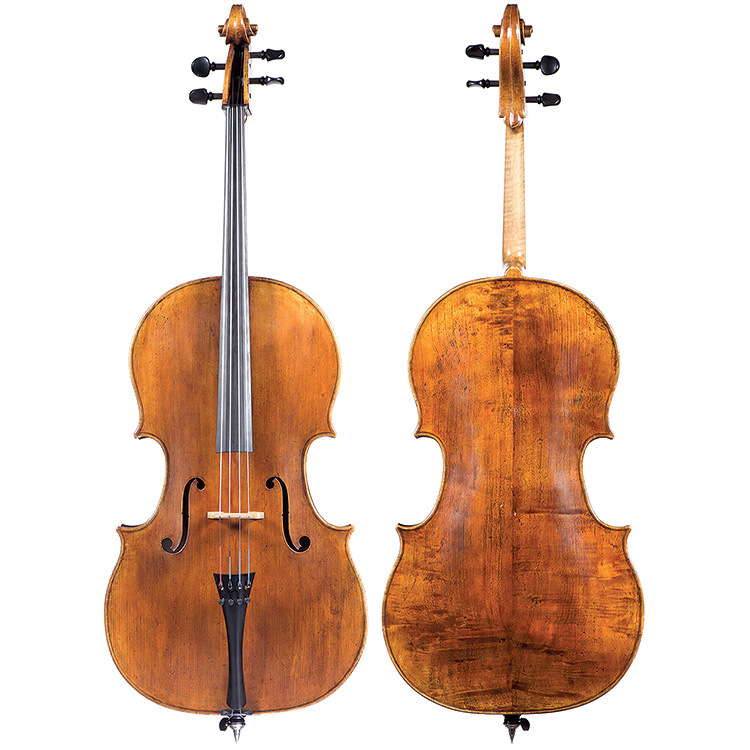 Featured Cello
About Andrew Carruthers
A native of Oxfordshire, England, Andrew Carruthers worked at the Lawrence Berkeley Research Labs before deciding to follow his passion for building stringed instruments. He studied at the Welsh School of Violin Making and Repair, near Cardiff, then moved to the United States to join the restoration workshops of Bein & Fushi in Chicago, where he apprenticed with master cello restorer, Russell Wagner. In 1996, Carruthers opened his own workshop in Santa Rosa, California, providing restoration services to some of the leading dealers in the violin trade. He currently spends his time crafting his own violins, violas, and cellos for musicians throughout the U.S. and Europe.
About this Cello
Andrew Carruthers | Santa Rosa 2017 | Length of back: 735 mm 4/4