Featured Violin
About Michael Dötsch
Renowned German violin maker Michael Dötsch (1874 - 1940) was born in Neuenbrand, a small Czech town on the German border. Between 1894 and 1908, Dötsch worked in various violin shops throughout Europe, including the workshop of Michael Kohlbacher in Schönbach. Dötsch moved to Berlin in 1909 to work with Erich Lachman until 1914, when he established his own workshop in the Berlin borough of Wilmersdorf. Considered one of the most important German makers of the 20th century, Dötsch is known for his exceptionally accurate copies of classic Italian models, some of which may have been falsely labeled to pass as originals. His instruments won gold medals at an exposition held in Berlin in 1922, and they are highly sought after by collectors and players alike.
About this violin
Michael Dötsch | Berlin 1930 | Length of back: 358 mm 4/4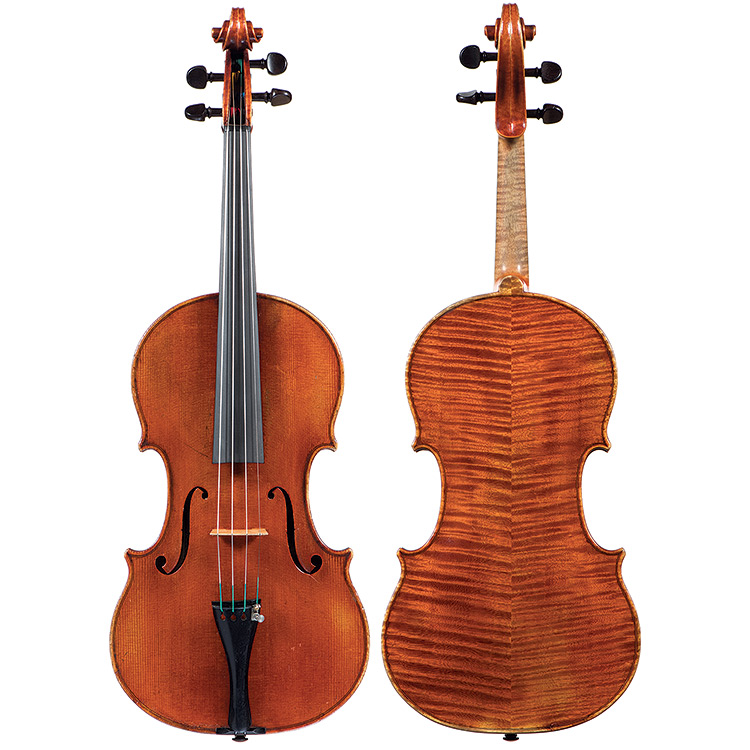 Featured Viola
About Carl G. Becker
The celebrated American luthier Carl G. Becker was born in Chicago in 1887. Becker made his first violin at the age of fourteen and would go on to have a career spanning seven decades. His interest in violin making was nurtured by his musical family, including by the legacy of his grandfather, Hermann Macklett, a luthier and furniture maker by trade. In 1902, his nascent career as a violin maker developed under the tutelage of John Hornsteiner at the firm of Lyon and Healy, where he repaired instruments belonging to members of the Chicago Symphony. Becker continued to work as an assistant to Hornsteiner when the latter left Lyon and Healy to start his own firm in 1908. In 1924, Becker joined William Lewis and Son as a master luthier, appraiser, and workshop supervisor. During his time with Lewis and Son, Becker was an extremely prolific maker, crafting more than four hundred violins and over sixty cellos. After several decades with this firm, Becker and his son, Carl F. Becker, began their own firm in Chicago in 1968. The firm of Carl G. Becker and Son continues the Becker family's tradition of violin making today.
About this viola
Carl G. Becker | Chicago 1925 | 409 mm 16" up to 16 1/2"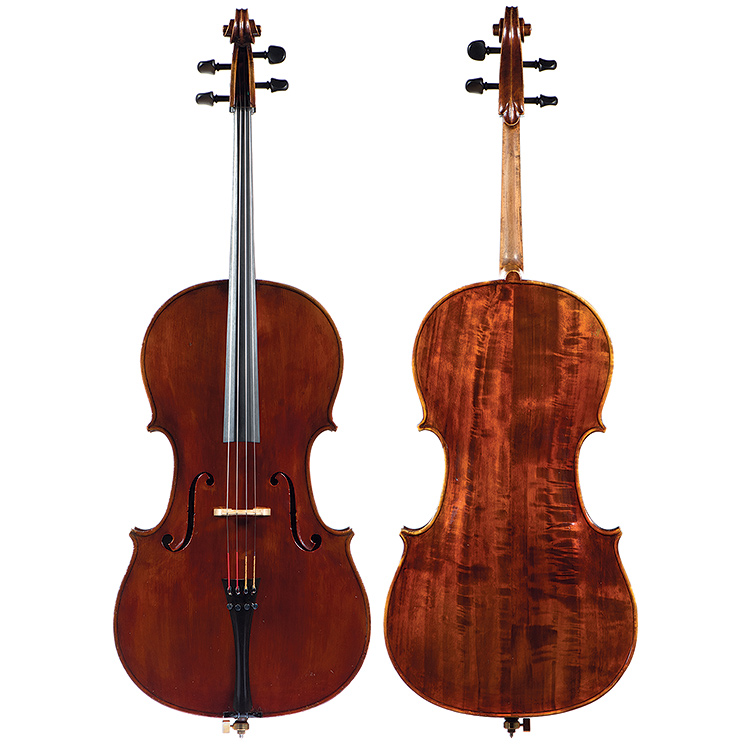 Featured Cello
About Natale Carletti
Natale Carletti (1904-1979) learned the craft from his father, Carlo Carletti, and began working for the Mozzani workshop at 11 years old. He finished his formal education at the Bologna Conservatory, where he studied cello. Along with his younger brother Orfeo, he opened a workshop in Bologna, which operated for six years. In 1941, he and his youngest brother Nullo took over their father's shop in their hometown of Pieve di Cento, following the premature deaths of Orfeo and Carlo.
Proficient and prolific, Natale Carletti successfully distinguished himself from his peers with his impeccable construction, producing around 200 cellos and several basses in addition to his numerous violins and violas. Throughout his career, he won several awards, including a silver medal for his double bass in 1949 at the violin making competition held in Cremona.
About this Cello
Natale Carletti | Pieve di Cento circa 1950 | Length of back: 754 mm 4/4