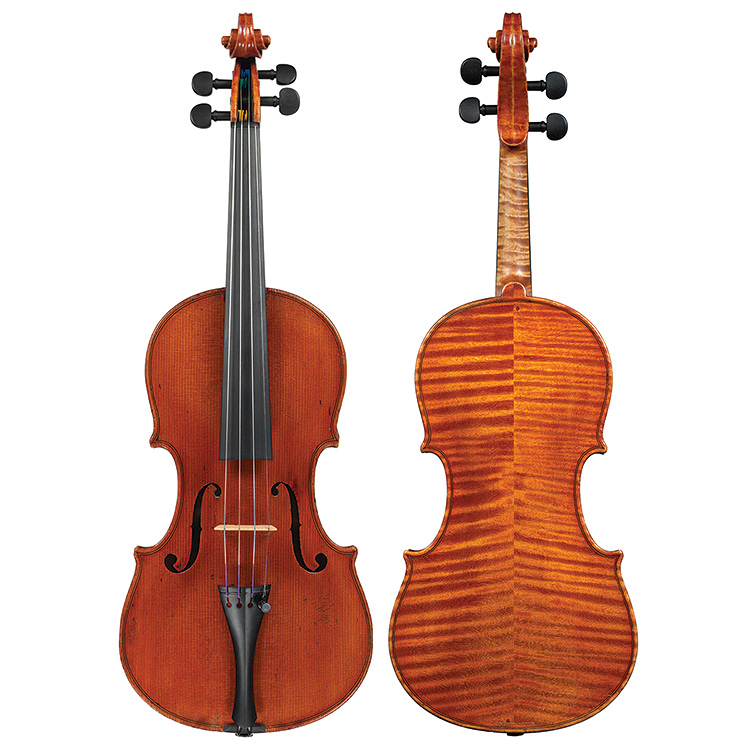 Featured Violin
About Giulio Degani
Giulio Degani (1875 - 1959) was born in Venice into the third generation of the renowned Degani dynasty of Italian luthiers. Giulio studied as a violinist as well as a violin maker, working with his father, Eugenio Degani (1842 - 1901), who is considered the founder of the modern Venetian School, and ran the most important violin shop in Venice at the end of the 19th century. Giulio continued as a highly prolific and successful maker after his father's death in 1901, winning numerous medals at competitions, including Turin in 1898 and 1911, Milan in 1906, and New Zealand in 1907. As Degani's reputation grew internationally, he sold his instruments abroad to shops in the United States and in England, including Metzler & Co. in London, where they were endorsed by cellist Alfredo Piatti. In 1915, Degani immigrated to the United States to accept an offer of employment from Wurlitzer Company in New York City and Cincinnati, Ohio. After leaving Wurlitzer in 1921, Degani worked independently in Cincinnati and Atlantic City, New Jersey, supplementing his income by playing and teaching violin. Regarded as one of the most important modern Italian makers with a unique personal style, Giulio Degani's instruments are very desirable among professional players.
About this violin
Giulio Degani | Venice 1902 | Length of back: 356 mm | 4/4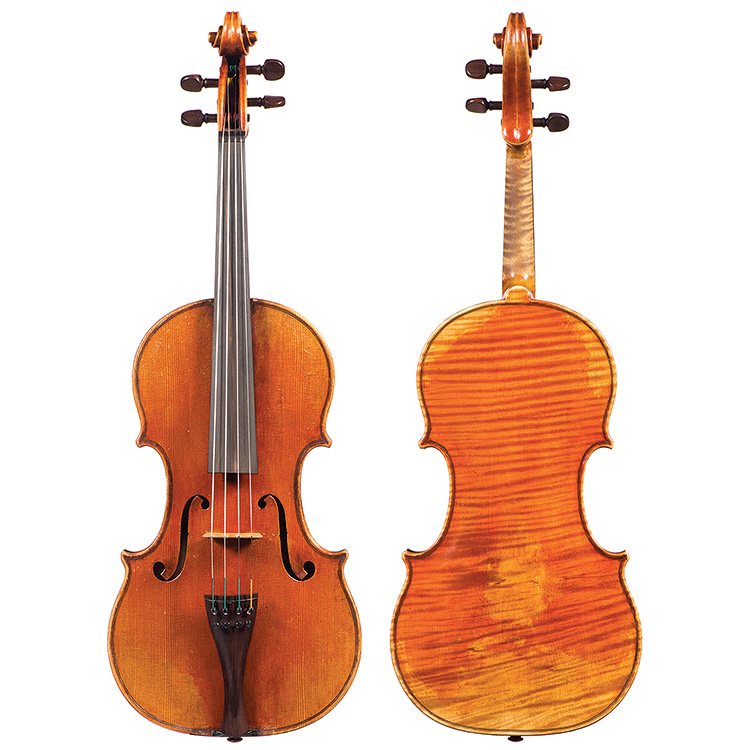 Featured Viola
About Paul Knorr
Born into the Knorr family of luthiers in Markneukirchen, Germany, Paul Knorr (1882 - 1977) studied at the workshop of Max Dölling. After working in Breslau and Berlin, he returned to Markneukirchen in 1918 to work for the instrument factory of F. & R. Enders, before establishing his own workshop in 1923. Knorr was among the most distinguished commercial violin makers in the early 20th century to specialize in the "Art Violin," a higher quality line of instruments produced to be sold directly to musicians rather than wholesalers. Highly prolific over his long career, Knorr followed patterns of Cremonese masters for his instruments.
About this viola
Paul Knorr | Markneukirchen 1935 | Length of back: 409 mm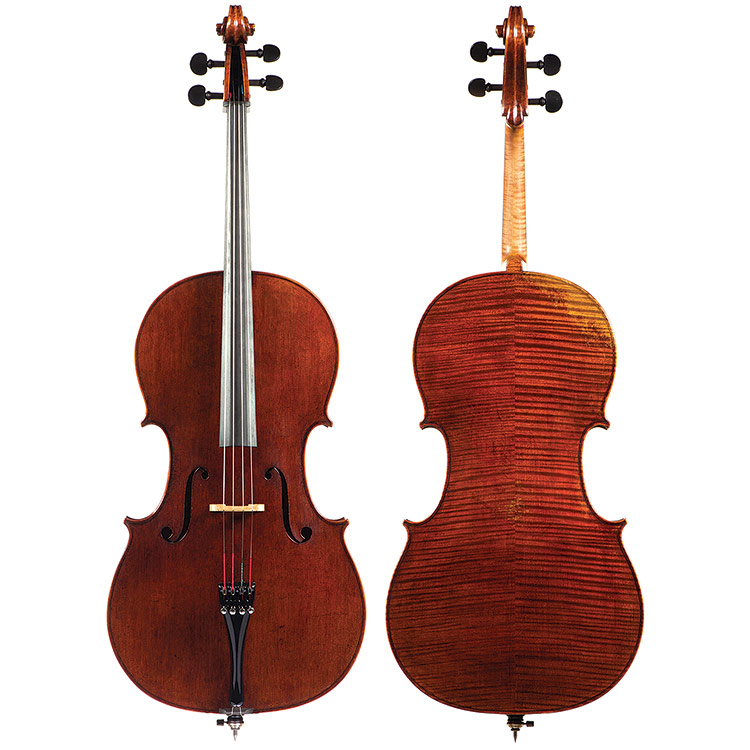 Featured Cello
About Eric Benning
Third generation violin maker Eric Benning (b. 1971) completed his first violin at age 11 at Studio City Music, the Los Angeles, California violin workshop founded in 1953 by his grandfather Paul Toenniges, and inherited by his parents, luthiers Nancy Toenniges and Hans Benning in 1978. After studying in Wisconsin with his second cousin, the esteemed maker and restorer Carl Becker Jr., Benning returned home to manage his parents' renowned business, which was once patronized by such luminaries as violinist Jascha Heifetz, and now serves Southern California's vast and distinguished string playing community as "Benning Violins."
About this Cello
Eric Benning | Los Angeles 2018 | Length of back: 753 mm | 4/4