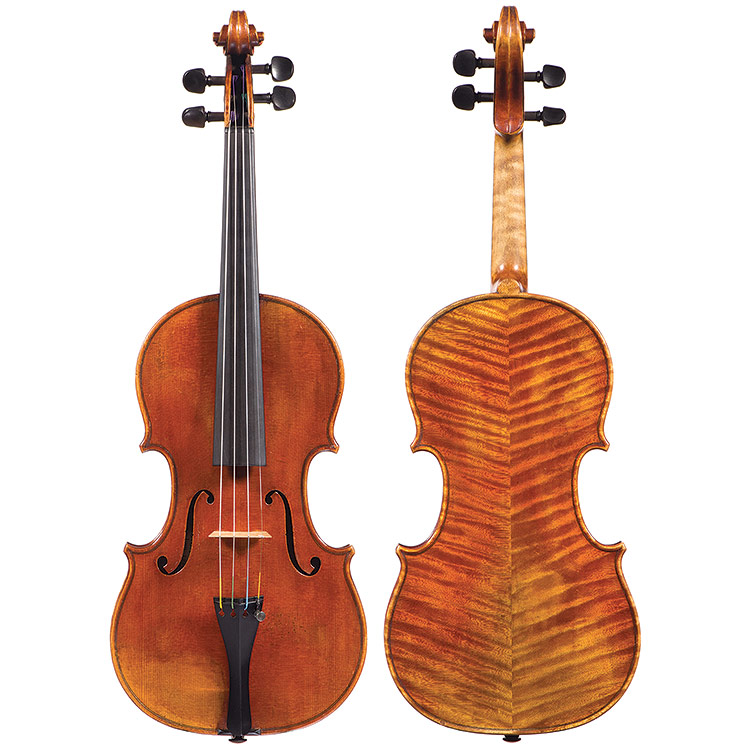 Featured Violin
About Pierre Hel
Pierre Jean Henri Hel (c. 1884 - 1932) studied with his father, renowned luthier Pierre Joseph Hel (1842 - 1902), whose workshop in Lille was one of the leading violin shops in France at that time. Pierre later apprenticed in Mirecourt, before returning to Lille to take over his father's business after the elder Hel's death in 1902. Like his father, Pierre won numerous awards at World's Fair exhibitions, including first prize in Paris in 1900, St. Louis in 1904, and Milan in 1906. As violin maker to the Conservatoire de Lille and the Royal Conservatory of The Hague, Pierre Hel designed a successful line of instruments called "Stradivarius Moderne." Their high demand among young soloists required Hel to outsource their production in 1919 to the Mirecourt atelier of Léon Victor Mougenot, one of the most influential luthiers in France. Hel's reputation grew as the popularity of his instruments caught the attention of numerous celebrated soloists of the day, including Romanian violinist George Enescu, who performed on a violin made by Pierre Hel on his United States tour in 1923. Hel's workshop expanded to include historic stringed instruments and high quality bows made by celebrated makers, including Eugène Cuniot-Hury, Louis Morizot, and Marie-Louis Piernot. After Hel's death in 1932, the business continued under the management of his widow and his assistant, violin maker Marcel Demey until 1943. Pierre Hel's violins have been owned by some of history's greatest players, including Eugène Ysaye, William Primrose, and Stéphane Grappelli.
About this violin
Pierre Hel | Lille 1909 | Length of back: 360 mm | 4/4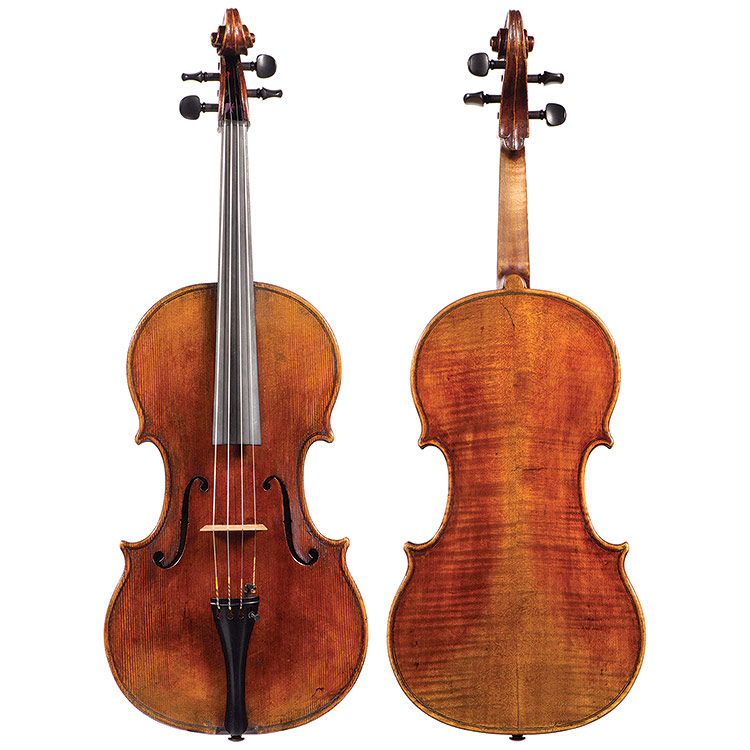 Featured Viola
About George Craske
Considered the most prolific violin maker in history, George Craske (1795-1888) is attributed with making an estimated 2,600 instruments over his long career without assistance. He apprenticed as a young man with William Forster III in London, then made violins for Thomas Dodd's workshop and Muzio Clementi's company, before deciding to leave London to pursue his own business, zigzagging his way across England to work in a numerous locations.
After brief stays in Leeds and Sheffield, Craske traveled south to Bath, where, through the acquaintance of Sir Patrick Blake, he came into contact with violins by Stradivari and Amati, and made copies of them. Sometime before 1830, Craske relocated to Birmingham, where he would remain for over 20 years, and where he is believed to have repaired the Guarneri del Gesù "il Cannone" violin, owned by Niccolò Paganini, who was performing on tour through Great Britain in 1831.
About this viola
George Craske | London | Length of back: 410 mm | 16 1/8" up to 16 1/2"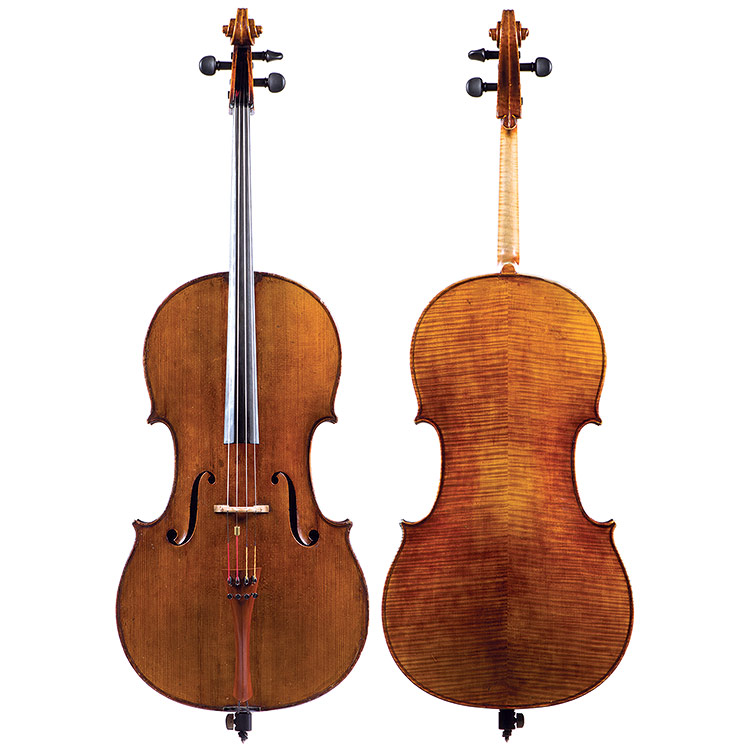 Featured Cello
About John Friedrich
A native of Oxfordshire, England, Andrew Carruthers worked at the Lawrence Berkeley Research Labs before deciding to follow his passion for building stringed instruments. He studied at the Welsh School of Violin Making and Repair, near Cardiff, then moved to the United States to join the restoration workshops of Bein & Fushi in Chicago, where he apprenticed with master cello restorer, Russell Wagner. In 1996, Carruthers opened his own workshop in Santa Rosa, California, providing restoration services to some of the leading dealers in the violin trade. He currently spends his time crafting his own violins, violas, and cellos for musicians throughout the U.S. and Europe.
About this Cello
John Friedrich | New York 1883 | Length of back: 756 mm | 4/4