The Most Difficult Violin Pieces Ever Written
When talking about the most difficult violin pieces ever written, a lot of ambiguity exists among the many repertoire lists that have been compiled over the years. It is important to take into consideration the technique as well as the expressive demands required to play the piece when rating pieces, including factors such as bow control, dexterity, vibrato, tone quality, and tempo.
But one thing that most violinists or aspiring violinists will attest to is that when it comes to playing some of the hardest violin pieces written for solo violin and orchestra, it takes hours and hours of practice, dedication, frustration, and nimble fingers to master them.
These are pieces that are not for the faint of heart! They are, on the whole, technically demanding, and are also a challenge to pull off, musically-speaking. The hardest pieces, or those that are the most technically demanding, are either concertos or virtuoso solo pieces in which the violinist is totally "exposed" as he or she is playing.
Our Top 3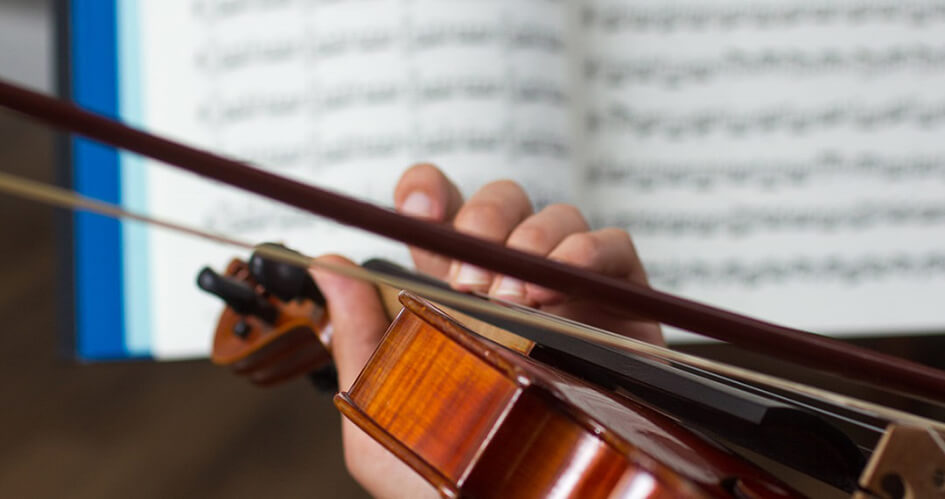 24 Caprices by Paganini: Often recognized as one of the hardest works for solo violin, Paganini's Caprices are comprised of twenty four incredibly demanding pieces for the violin, loaded with double stops, left-hand pizzicato, and endless spiccato bowing.
Violin Concerto in D Minor by Sibelius: The only concerto written by Jean Sibelius is considered to be one of the most intense and difficult violin concertos ever written and reserved for only the greatest of violin virtuosos.
Sonata No. 9 'Kreutzer' by Beethoven: The "Kreutzer" is infamous for its technical difficulty and emotional range, as well as its unusually long length for a sonata.
Also figuring prominently in many of these repertoire lists are:
The Chaconne from Partita in D Minor by J.S. Bach
Caprice in D Major Op. 3, No 23 by Locatelli
Variations on "The Last Rose of Summer" by Ernst
Solo Violin Sonata by Bartok
Can you play along?
If your goal is to play some of the most difficult violin pieces written for the instrument, looking for an intermediate violin concerto may be a great way to start:
Violin Concertino in G Major (Opus 11) by Kucheler
Concertino in D Major, op. 36 by Rieding
Concertos for Violin and Piano Nos 1 - 5 by Seitz
You could also try tackling Bach's Violin Concerto in A Minor or Mozart's Third Violin Concerto (Movement 1).
At Johnson String Instrument, you can find violin sheet music in our online store. We offer an extensive selection of sheet music from classical, to jazz, to rock & roll.