Is Learning a Second Instrument Easier than the First Time Around?
If you are ready to learn a second instrument, congratulations! Learning to play a second instrument can provide all kinds of opportunities that you wouldn't have if you only played one instrument.
Planning a career in music? Learning a second instrument may help you get more gigs. Musicians that learn to play related instruments are often sought after by ensembles and orchestras. And, if you decide to give private lessons or teach music in a public setting, as a multi-instrumentalist it will enhance your marketability.
Learning an instrument takes time, knowledge, and patience. You should take lessons and learn how to practice, including carving out time from your daily schedule to implement a regular practice routine. And if you haven't already learned the most fundamental concepts of music theory — rhythm, melody, harmony, and how to read music — then now is the time.
So, does that make learning a second instrument easier? The answer is "yes" because you are already ahead of the game.
Know what you're getting into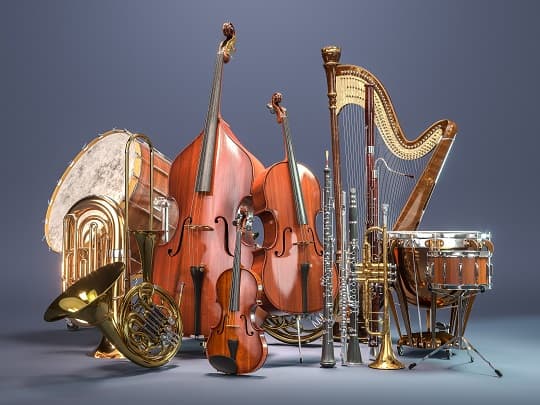 Before you invest the time and money into learning a second instrument, take some time to think about the pros and cons. Learning to play a second instrument means devoting more time to practicing, which is fine if you have good organizational and time management skills. If not, focus on mastering one instrument if that's all you have the time for.
Learning a second instrument can reinforce and enhance your knowledge of music. For example the piano can improve your understanding of music theory because the keyboard is like having a "map" of the scales and chords right in front of you.
If the piano is your first instrument, consider learning to play the guitar, which is more conducive to playing in a band or ensemble, giving you the opportunity to play with other musicians.
You may decide to choose a second instrument from the same family; if you play the violin, try your hand at learning to play the viola or cello.
Once you've made your choice you will learn the basics in a lot less time than it took to learn your first instrument. You'll be going from basic exercises to playing songs in no time.
Be the best you can be
Another plus to learning to play a second instrument is that it can help to broaden your social circle. You could find yourself playing music with a new group of musicians who end up becoming new friends.
While it's important to choose a second instrument that will keep your interest and that you are passionate about, factor in the cost of the instrument and lessons.
Want to take up the violin as your second instrument? How much do violin lessons cost?