Rudoulf Doetsch Violas & Outfits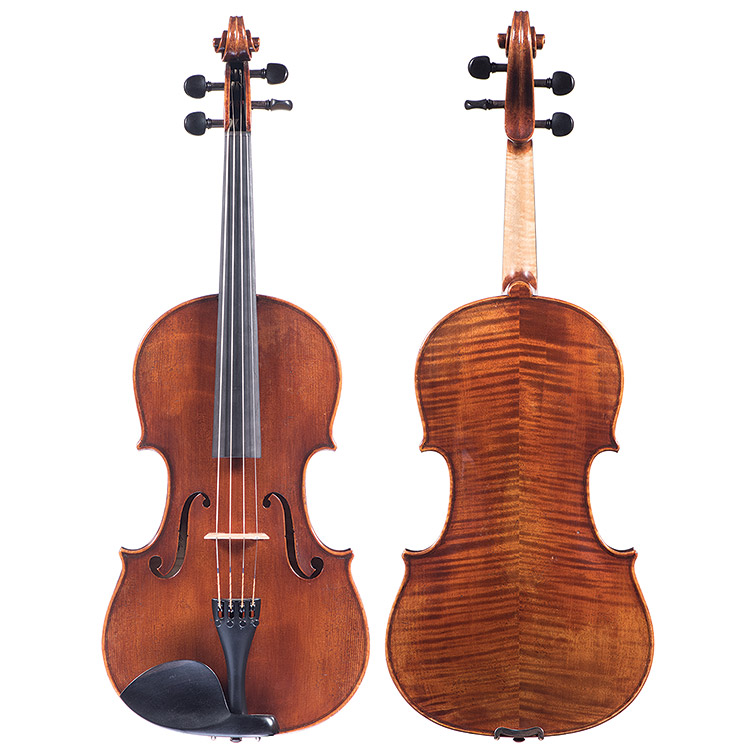 Rudoulf Doetsch Violas
Rudoulf Doetsch instruments are a favorite among teachers and students for clarity and projection of tone, as well as a particularly smooth playing response.
Doetsch Violas feature carefully tuned and graduated tops and backs, fitted bass bars and the Doetsch signature antique-style spirit varnish applied by hand.
High quality ebony pegs are precisely fitted, and the fingerboard is planed for proper scoop. The popular Wittner tailpiece with four fine-tuners built-in is used.
A high quality Despiau bridge carved by our workshop is accurately fitted. We use Dominant D, G and C strings, with a Jargar A string. We finish it by adding a Guarneri style chinrest made from select Indian ebony.
Please Note:
Any instrument or bow purchased at Johnson String Instrument / Carriage House Violins, whether online or in our shop, comes with the same guarantees and trade-in policies. Some exclusions apply.
Any returns made within 14 days of purchase will be honored with a full refund. Returns must be in original condition.
To schedule an appointment or for more information, please contact our Sales Department at sales@carriagehouseviolins.com or by phone at 617-262-0051. Please follow the prompts for instrument and bow sales.