La Scala Instruments
Buy an instrument, give an opportunity
Find your perfect instrument and help a child do the same, thanks to a partnership with the Johnson String Project and Eastman Strings. For every La Scala instrument purchased, Eastman Strings will donate one comparable instrument to the Johnson String Project for a student in need right here in our community.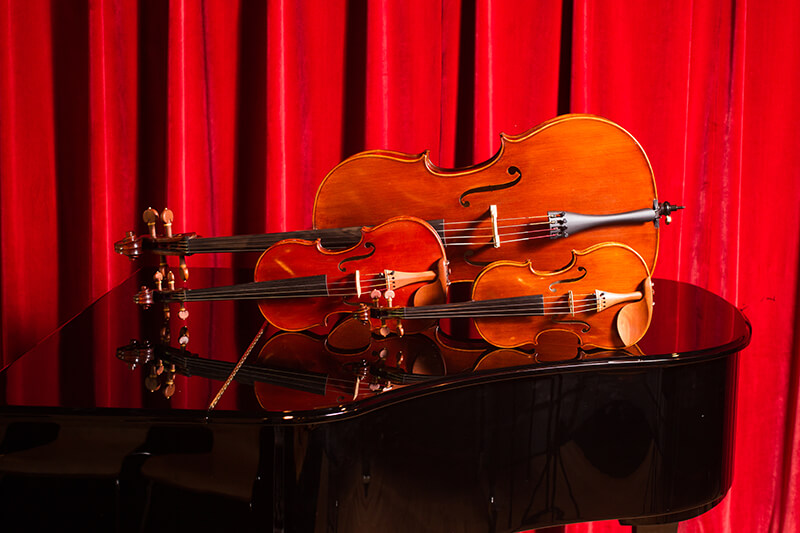 Our Partners
Eastman Strings

From the first student instrument to the professional heirloom, the Eastman Music Company is committed to crafting the finest instruments for musicians throughout the world. The traditional workshop methods they employ provide today's string players with advantages: quality instruments, bows, and cases available at affordable prices. By the time an Eastman Strings instrument reaches the player, dozens of expert craftspeople have had a hand in bringing it to the peak of its sound, playability, and beauty.

The Johnson String Project

The Johnson String Project supports El Sistema-inspired string programs in under-serviced communities in Massachusetts. One of the largest barriers these programs face is obtaining high-quality instruments. Through the development of our instrument lending library, we strive to ease these financial burdens and provide access to this crucial piece of the musical experience.

Mass Cultural Council

The Mass Cultural Council (MCC) is a state agency that promotes excellence, access, education, and diversity in the arts, humanities, and interpretive sciences to improve the quality of life for all Massachusetts residents and contribute to the economic vitality of our communities. The Council pursues this mission through a combination of grant programs, partnerships, and services for nonprofit cultural organizations, schools, communities, and artists.
How It's Made
La Scala is made from exquisite German tonewoods and expertly handcrafted by skilled luthiers. Tops and backs are carefully calibrated for optimal tonal response. Each piece is completed with hand rubbed spirit varnish from a traditional recipe adding a distinctive tonal quality and appearance. The result is an instrument truly worthy of the emerging artist or professional.
The La Scala Instruments at Carriage House Violins