What Every Violinist Needs
Accessories for the violin have been developed over the years to help violinists improve their performance skills. Through the use of violin accessories, it's possible for beginner and intermediate players to learn and master new skills while working on improving previously learned techniques as they practice.
Regardless of whether a person is a beginner or an expert player, there are accessories that every violinist needs. It's important to know the difference between the "must-have" essential equipment that can help improve your performance and make life easier, and those extras that are awesome to own but that can be acquired as you become a more proficient violinist.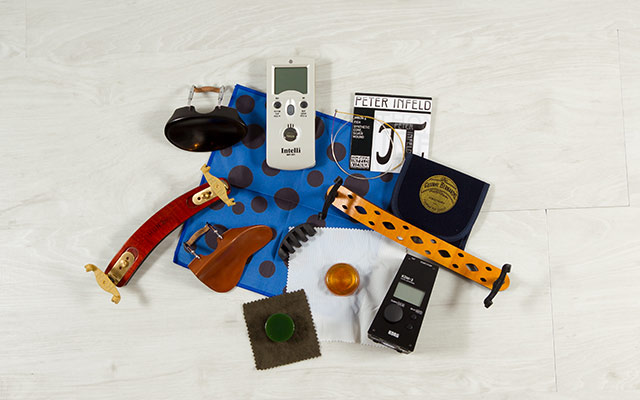 What you need to play today
In addition to your violin, bow, and a hard violin case, these accessories are "must have" equipment for any violinist:
Shoulder rest
Chin rest
Tuner
Rosin
Extra strings
Dampit
Peg compound
A hard violin case offers extra protection for your instrument, especially when traveling.
One caveat to remember when purchasing accessories for your violin: they need to be compatible with the type of instrument you are playing.
Going beyond the basics
Once you have added a music stand and a soft cloth for rosin buildup to your list of essential violin accessories, you're well on your way to getting the most out of your violin playing experience.
With the holidays just around the corner, it's the perfect time to add a few extra violin accessories to your wish list. JSI has compiled a list of the best holiday gifts for violinists, ranging in price from stocking stuffers to items such as humidifiers, humidity sensors, music stand lights, spare bows, and case bags for the more serious player. Don't forget to tell your "Secret Santa" about the Annual Holiday Sale at Johnson String Instrument!