Why Violinists Make Faces While Playing
If you have witnessed an orchestra performance or have a violinist in your life, you may be familiar with some of the weird faces musicians make while they're playing. You might even be a musician yourself and realize you form funny faces while you're on stage. Some of these faces are an expression of the musician's concentration, but sometimes they're due to the emotion of the music. When a violinist is into the music they're playing, their passion will come across on their face.
Expressing Emotion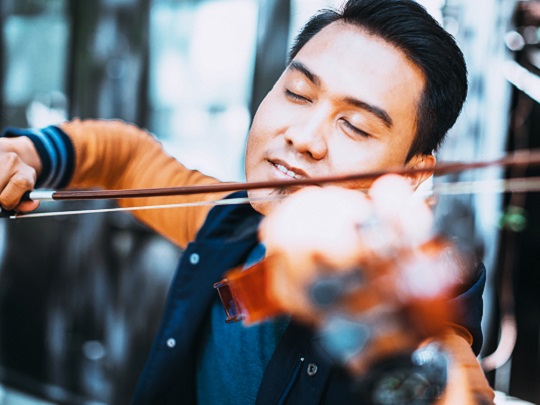 The colloquially named "musician face" is a common way of expressing emotion during a piece of music. Preparing for a difficult passage or playing through an intense part of a song may also result in some comical faces.
Some musicians might want to minimize the faces they naturally make while playing violin. They may worry about the audience's interpretation of their expression or that their performance is distracting. However, natural expressions of passion during a performance are nothing to be ashamed of. It's merely a sign that you are wholly engrossed in a piece of music, something which many artists and audience members alike strive for.
Make Your Violin Face Without Shame
When playing an instrument and feeling the music, don't be afraid to let it show on your face. Music itself is a manifestation of passion and emotion, so any musician should strive to tap into those emotions.
In addition to the sometimes funny or awkward faces violinists make, there are other ways that passion and concentration can be demonstrated by the body. Seasoned players will be more than familiar with violin hickeys, which are marks that appear on the chin and neck as a result of sustained playing. These marks are worn with pride, and the faces of concentration and dedication that violinists make should be no different.