Violin Trials from Johnson String Instrument
Violins and bows are handmade, which means that each individual product can produce a slightly different sound. Even the same model made by the same workshop can have a different voice, so it's important to spend time playing the instrument before you choose the one that's best for you. Johnson String Instrument offers 7-day violin trials to all of our customers, whether you plan to buy or rent.
We maintain an extensive catalog that includes a range of instruments from entry level to high end violins. You can either play the violin you're considering in one of the private trial rooms on site or take it with you for an in-home trial before purchasing. We also provide the convenient option of having the instrument shipped to you. Whichever way you choose to do so, we encourage all players to get a solid impression of the sound and feel of the instrument before deciding.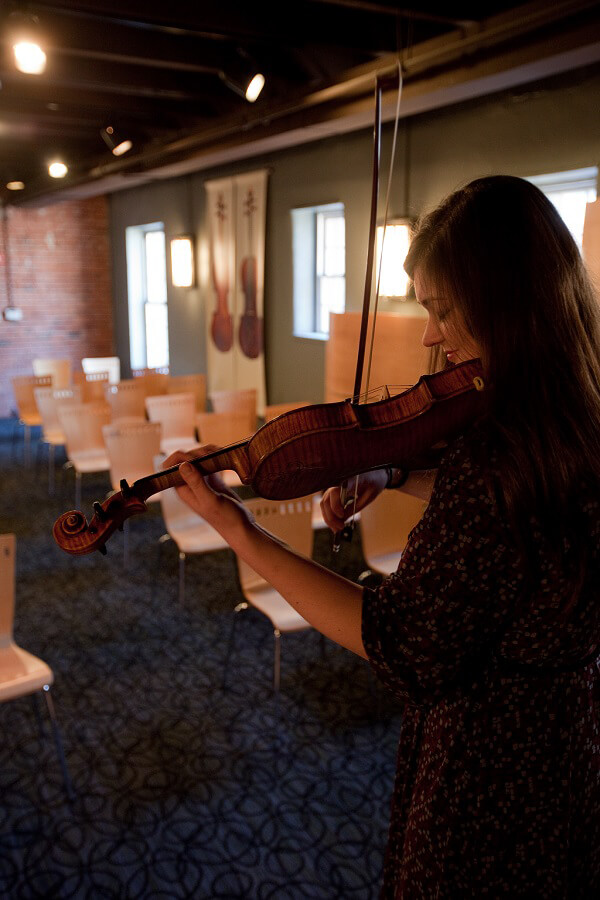 The Benefits
Johnson String Instrument is known for our large selection of violins and bows, including a variety of different styles from different eras. If you, your child or student has progressed beyond the complexity or level of the instrument they're currently using, you can increase the learning curve with a more advanced violin. This is a good time to take advantage of our in-home trial. Taking a week to try out a new instrument allows time to make an informed decision.
Though we're located in Newton Upper Falls, just outside of Boston, MA, we provide access to our unique selection of violins to musicians all around the country via our website.
Selecting your instrument
When you visit our website, you can look through our offerings and browse violins online. We have options from around the world that are suited to every price range and playing ability. Each instrument is distinguished by the luthier who created it, along with the year it was made. There are antique violins dating back as far as the 1930's, 1920's, and older. Click on any instrument to read a short description of the history.
We carry high-end antiques and more affordable, newer instruments, all of which can be loaned out on trial before you make your final decision. Stop in today or search the website to find a violin that fits your needs.