Violin Transport Tips
Musicians are constantly on the road. Whether you are a big-name violinist or are doing weekend gigs in the local coffee shop, your instrument is an extension of yourself that, ultimately, will go where you go. Is your violin protected against all the possible hazards? From being rained on to being jostled in a busy street, traveling with your violin requires an extra set of precautions. Especially considering that the violin is a delicate instrument masterfully designed to create a unique sound, it doesn't take much to compromise its tone quality.
That's why we've put together some violin transport tips so your instrument will be protected from walking to driving to flying. When it comes to a musician's lifestyle, a little forethought to your instrument's safety can go a long way!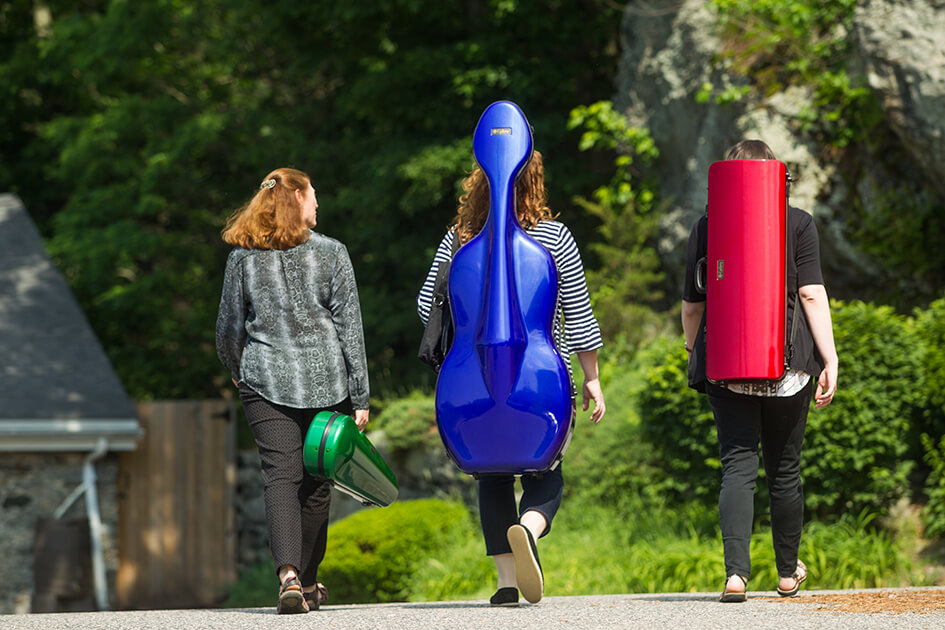 What you need
Probably the most essential damage preventative is a good violin case for your instrument. When hunting for a proper case, look for these components:
Space for the bow: A good case should have a designated space for your bow since the bow is just as important as the violin. Make sure the bow case is appropriately sized so your bow can rest comfortably into the socket.
Strap: Without straps to hold your bow and violin in place, having them in a case is useless. To ensure that your instrument will remain secure in your case, scrutinize the lasting quality of the strap inside.
Pockets: As a violinist, you will need to carry other items beside your instrument as you travel, such as rosin, extra strings and cleaning supplies. To save the hassle of so many bags as well as the risk of losing these items, invest in a case that has pockets for extra items on the inside.
Zipper container: A well-made violin case is designed for the violinist's every wish and need. A zipper container is one such luxury since it provides a secure location for music and binders. That way you don't have to worry about your music blowing away in the wind!
Keep an eye on these things
In addition to finding a suitable violin case, there are other uncontrollable factors to watch out for such as precipitation. By taking the extra step of bringing a blanket when you travel, you will prevent rain from harming your music and violin, even when they're in the case. Humidity is another danger since too much can cause your instrument to swell and become damaged. By getting a hygrometer, you can monitor the amount of moisture in the air and know when it is time to get your violin into a less humid environment.
Now that you have an idea of what to look for, it is time to choose a case! If you are ready to shop for violin cases, we are here to help at Johnson String Instrument. We have professional-grade cases to meet your every need. From the most prestigious orchestra hall to the crowded classroom, our cases are guaranteed to stand up to life's unpredictable rhythm. Browse our wide selection today and treat your violin to a better and a more secure future.
For more info on flying, read:
https://blog.johnsonstring.com/?s=flying+with+your+cello
And for tips on dealing with humidity:
https://blog.johnsonstring.com/blog/the-war-against-winter/