How to take your violin on an international flight
When traveling with an instrument, you may have some concerns about how to take it on the plane. Is it safer as a carry-on or a checked bag? Is there any chance of a violin or bow being confiscated by the TSA? One of the most inconvenient parts about flying is the list of restrictions regarding what you can and cannot have on a plane.
Recent stories of violinists or their instruments being left on the tarmac or having bows confiscated due to possible ivory components don't help. In fact, they may make musicians leery of air travel, let alone taking an international flight where customs are involved.
Fortunately, there are rules in place that allow musicians to carry their instruments onboard, assuming they don't infringe on other restrictions. Here are some of the common reasons musicians have difficulties on international flights, and tips on how to travel with an instrument the right way.
What to watch out for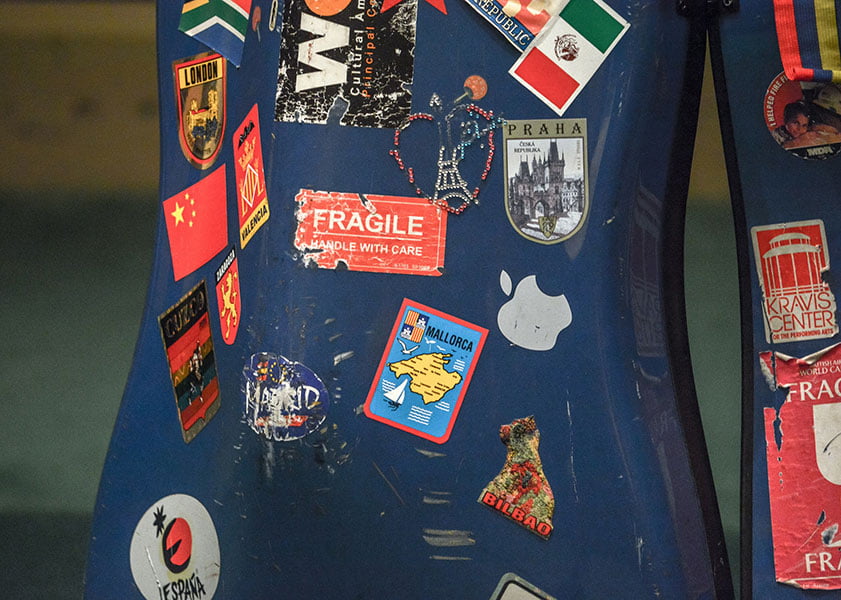 One of the main reasons so many musicians see their violin bow confiscated at the airport is due to restricted materials. Bows made with ivory, tortoise shell, or pernambuco are subject to confiscation if they are detected during luggage screening. Though the safest bet is to make sure your bow does not contain any banned materials, there is a way to keep it protected from TSA in the event that the bow cannot be swapped out.
In order to fly with a violin bow containing one or more restricted materials, there are some special documents that need to be obtained. Assuming you can provide legal and certified proof of materials, you can apply for special documentation to bring those materials in and out of the United States on a flight.
It doesn't hurt to have a note from the maker or manufacturer stating the materials and date of production/purchase, but these are not official documents and therefore airport security agents are not obligated to respect them.
Keeping your violin safe
Flying internationally with your violin may require some extra care and consideration to ensure the safety of your instrument, including some time taken to prepare before you ever arrive at the airport.
In the face of these restrictions, people in the industry worry that international musicians may be disincentivized from performing in the U.S. and vice versa, slowing the exchange of art and culture between nations. However, with one of the best violin cases from Johnson String Instrument, your violin and bow will be well-protected in the overhead compartment. Just ensure you have the right paperwork if necessary, and that your case is strong and secure. Before you know it, you will be stepping off the plane at your destination with your violin in hand.