Top Cello Case Brands
Cellos are delicate and expensive instruments that are easily damaged or broken due to their bulk. Storing and transporting your cello, even if it's in a case, can result in harm if it bangs into a wall or is dropped. It's important that you do some research to find a good quality product to protect your instrument, like some of the top cello case brands listed below:
The BAM France hard case offers superior protection and is good for musicians who travel.
The Bobelock cello case is one of the best fiberglass cases; solid enough to protect your cello and still affordable.
If you're looking for a cello case specifically designed for air travel, a good choice is the BAM France Flight Cover.
Other quality manufacturers include Eastman and Musilia.
Which case you choose is determined by your budget, how much protection you'll need and whether you're able to easily carry the case wherever you need to.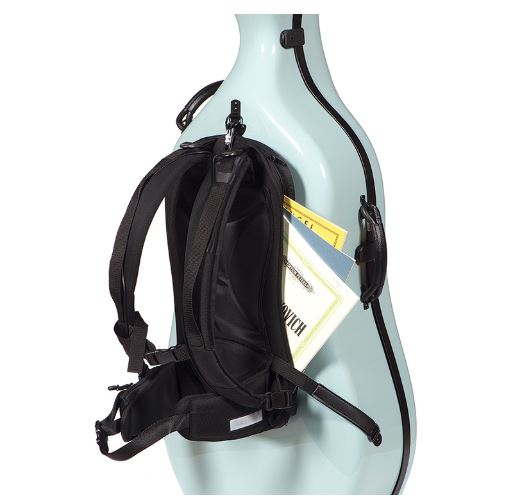 Case types
Having so many options can make it difficult to decide on the exact right one for you. Start by choosing between the two types of cello cases: hard cases and gig bags. The hard shell cases provide the most protection for your instrument, and come in materials such as compacted foam or wood. The kind of material will affect the weight. Carbon fiber is perhaps the lightest of the hard-shell varieties and may work best for a small adult or child.
You can also choose a gig bag, or soft case, from some of the top brands. This is a good choice if you're on a budget or will not be moving your cello around very often.
What size do you need?
Cello case sizes vary based on the measurements of the instrument that is going to be housed in them. The list of cello body lengths is long to accommodate everyone from a large adult to a small child. The full-size cello, or 4/4, is the most commonly played cello and what most cases are designed for. Cellos can also range from 7/8 all the way down to ½, ¼, and even 1/10 for the youngest players.
The last step is to look at the storage inside your case accessories. You'll want to be able to store everything in one place, so pay attention to the pockets. And when choosing the best cello case accessories, check the Johnson String Instrument website for all of the best brands at the best prices.