Can you teach yourself to play violin?
Learning to play the violin can be anything from fun to frustrating depending on how you go about it, however most would agree that the ability to play an instrument is rewarding enough to be worth the effort. Most musicians seek out a teacher or tutor for lessons and to guide them through practice, but finding a good music teacher with openings that match your schedule has become increasingly hard to find.
Some people find it difficult to pay for violin lessons consistently. But that doesn't mean they have abandoned their dreams of getting better at playing the violin. In fact, many musicians are self-taught, both in the basics and in more complex techniques. There are obvious merits to learning from an expert, but in the internet age it has become easier than ever to learn violin. Here are some tips to begin the process of teaching yourself violin.
Doing it without a teacher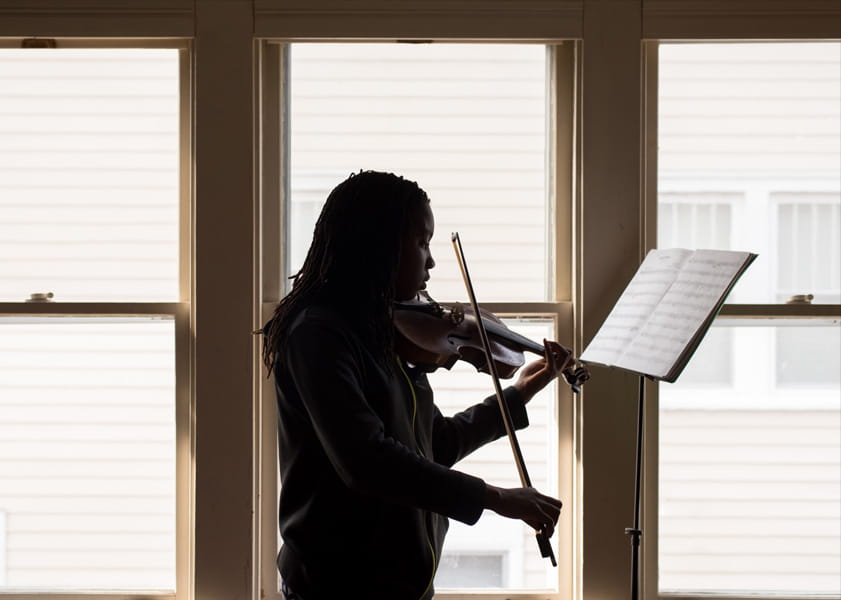 One way to teach yourself to play the violin is by watching YouTube. There is no shortage of violin videos from amateurs and professionals alike, allowing you to easily find instructional content at every skill level. You can also search for articles like this one that will help you identify tips and tricks for learning and playing on your own.
Though there are a variety of resources for learning violin without a teacher, many of those resources will actually advocate for working with a teacher. With enough time, practice, and patience, you can learn violin on your own. However, you will not be able to replicate the role of an experienced teacher. Experts often say that violinists that learn without teachers can fall short when it comes to proper technique, putting them behind their peers who have been practicing for the same amount of time with the guidance of a professional.
Why slow yourself down?
Learning violin without a teacher is not necessarily a recipe for failure, but it may be difficult to transition your violin hobby into a violin career. If you have the means to take lessons it certainly won't hurt, and it will add another level of social capital and competence as you enter into the music industry.
Not sure what to expect in your first violin lesson? The methods may vary depending on the music teacher. Expect a run-down of all the parts of the violin, proper posture and positioning techniques. Keep an open mind and do your best; your teacher is there to bring out your full potential. Not sure if you are ready for such a commitment? Consider renting a violin for a trial period. If it turns out that the violin is the instrument for you, you have taken the first steps on your music journey.