Taking your child to the symphony for the first time
Many parents have heard that having children listen to classical music can help improve their concentration, discipline, and even promote relaxation.

At Johnson String Instrument, we believe that children should experience a live orchestra performance as early as possible, since it often inspires interest in a musical instrument. We've heard many stories from parents who say that their child's interest in cello was sparked by the child "feeling" the sound of the orchestra's cello section as the sound radiated outward from the stage and the child felt a buzz in their chest when a low note was played.
Bringing your child to a symphony performance may seem daunting, but with our tips you can both enjoy a fun and enriching experience.
It's all about preparation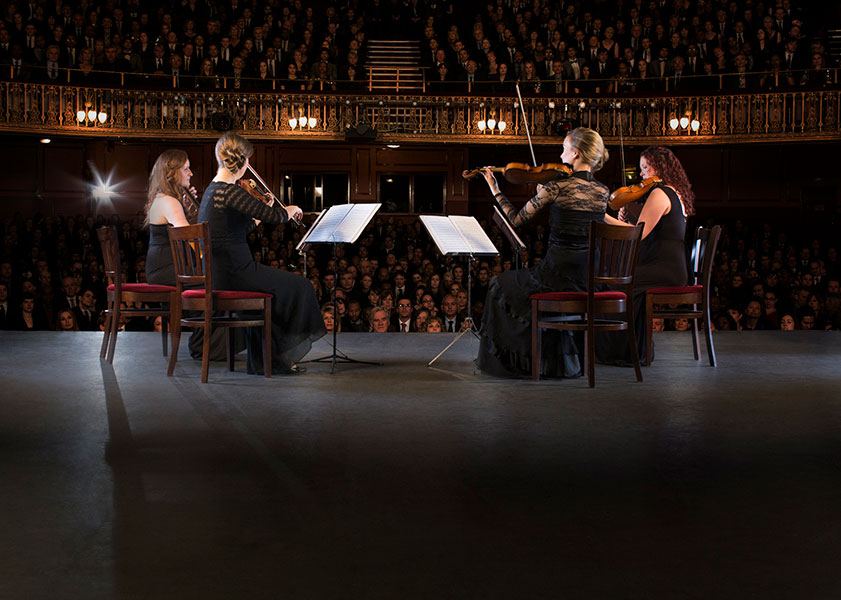 It's important to prepare your child in advance for their first live symphonic experience. We recommend sitting with your child as you listen to short symphonic pieces at home. This can help them discover and develop their taste in music. Start with a three-minute piece and afterwards encourage them to share their thoughts: "Is this a happy or sad piece? Is it quiet or loud? Fast or slow?" Then try a slightly longer musical selection the following week. Once they are used to longer musical movements, you can ask questions like, "That movement made me feel sad. Did you feel the same way?" This begins an important dialogue that allows your child to form a subjective opinion while understanding that they can express it in a safe environment.
When you believe your child is ready for a live performance, let them know what to expect. A few days before the concert, talk to them about the energy generated by an expectant audience. Large crowds and an unfamiliar space (especially an ornate concert hall) may be overwhelming for a small child. Explain as much as you can beforehand: "This is where we'll pick up our ticket; this is how we'll find your seats; this is what happens during intermission; there are times when clapping isn't appropriate, so watch me and I'll help you figure it out."
Waiting until the time is right
Maybe you've tried introducing your child to the orchestra already, and they've shown little to no interest. Don't lose hope! As your child grows, they will develop new skills and interests that they may want to pursue, especially when it comes to music. Remind your child that you're willing to help them experience live music in whatever form is most appealing to them.