How To Set Your Child Up For Success On The Violin
Learning to play an instrument is a great way to provide enrichment to your child while helping them develop important skills. Studying music teaches children motivation, discipline, and coordination among other things. As a result, many schools encourage music lessons, and it can be considered a rite of passage to pick your first instrument for the school band.
Some kids may have been discouraged from choosing the violin because it's considered a difficult instrument. However, it's important to support the types of music and instruments your kid shows interest in. Encouraging your child to keep practicing will help build their self esteem and commitment to music, even if it's challenging at first.
What Your Child Needs To Hear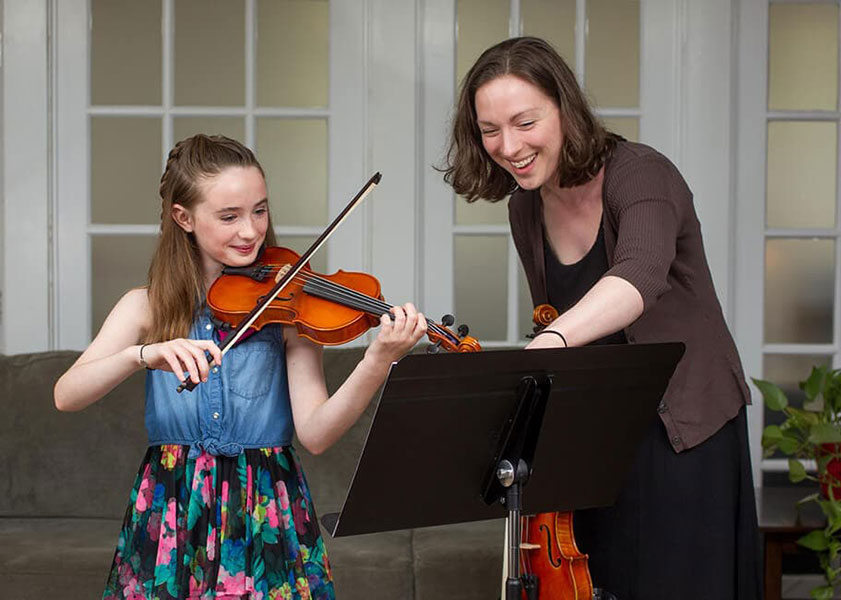 Any musician can tell you that learning to play the violin will probably get worse before it gets better. Even holding the instrument is bound to feel awkward at first, and it may feel uncomfortable when playing a first note that doesn't sound right. Before your child can begin perfecting their musical skills, they'll need to start off with some basic finger exercises. Learning how to hold a violin bow and finger the strings properly are two key components of good violin playing. They'll also need to learn how to take care of a violin, since the quality and integrity of the instrument can impact the sound.
Once your child has mastered the fundamentals, they can begin to learn how to play notes and scales. Follow your teacher to make sure that the practice time is well spent and productive, and that your child can master each skill at an appropriate pace.
Continued Motivation
As your child moves from beginner to intermediate level lessons, the necessities and add-ons they require for their violin will increase. They may want to invest in tools like metronomes and tuners that aid in learning to play the violin, or perhaps will just need to upgrade the size or strings of the instrument itself.
Not sure where to find all the materials your kid needs to keep the momentum going in their violin lessons? Look no further than Johnson String Instruments. Shop for violin accessories online or in store, and rent or purchase new instruments as your child's needs change. Our catalog is full of high quality and reasonably priced items to help you nurture your child's musical skill.