Benefits of school music programs for kids
When music education is integrated into curriculum, it can have a powerful impact on students and how they learn. While playing music improves students' cognitive functions, learning about music benefits their academic performance. Numerous studies have demonstrated that school music programs improve math and SAT scores, as well as English language arts and reading skills.
But academic success is only one of the benefits for kids. Music helps with brain neuroplasticity, which in turn helps students adapt and remain resilient. Whether your child wants to start their own band, or join an orchestra and perform in a symphony, music can be their path to success.
Get them interested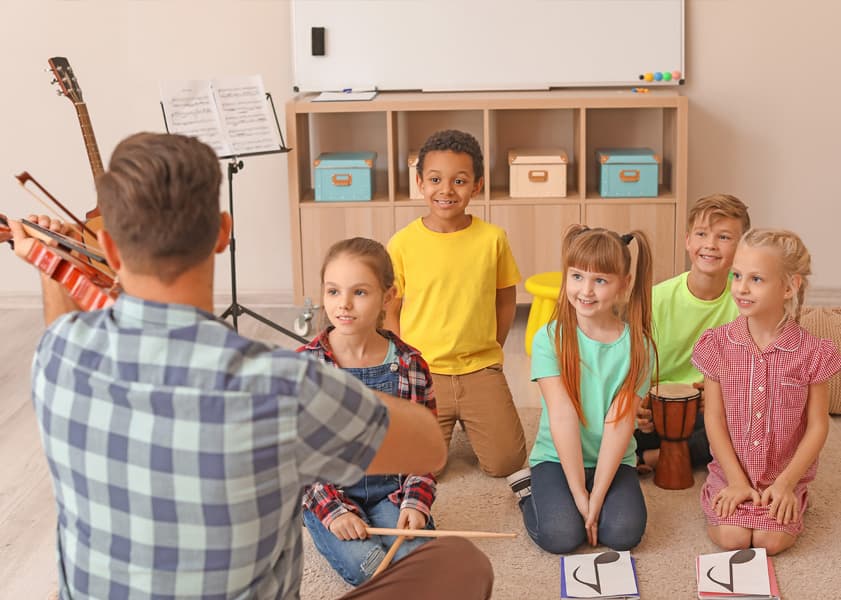 Music affects the cognitive development and brain function of students in multiple ways, including the neural networks that are responsible for decision making and creating discipline. Even something as simple as memorizing sheet music and practicing can sharpen their cognitive skills and improve their academic performance.
Through music, students also develop pattern-recognition skills that are key to learning math, critical thinking, and problem solving. Music is a repetitious series of abstract notes, beats, rhythms, and melodies put together in a creative way. Musicians and students learn to distinguish patterns in these repetitions and then use those skills in everyday life.
Along with pattern-recognition, students also develop increased hand-eye coordination, visual-spatial perception, and fine motor skills. When playing an instrument, musicians must be able to recreate notes using proper hand motions. Hand-eye coordination is a complex cognitive skill that is used in countless activities like writing, playing sports, and even professions in the medical field.
Lastly, music education helps with a student's emotional and social development. Playing and listening to music has a positive effect on mental health, and can foster teamwork and collaboration, especially in ensemble performances and group improvisation.
Keep them learning
Researchers with the Brain and Creativity Institute at USC found that music accelerates the brain development of young children, particularly in areas responsible for processing sound, language, speech and reading. Such studies demonstrate that music education is needed now more than ever, as schools across the country are cutting school music programs.
If you have a child or student who needs a self-confidence boost, start their musical education today. At Johnson String Instrument, you can choose from a wide selection of violins and stringed instruments and order a rental online. Visit our catalog today.