How renting an instrument can build confidence in young players
Research has found that music is great for improving cognitive function and building confidence in musicians of all ages. Learning an instrument fosters creativity, instills discipline, and improves social skills for young players as they negotiate playing in groups. But do you have to own an instrument to get the most out of your practice? Read on for thoughts on how renting an instrument is just as good, if not better, than owning.
From practice to pro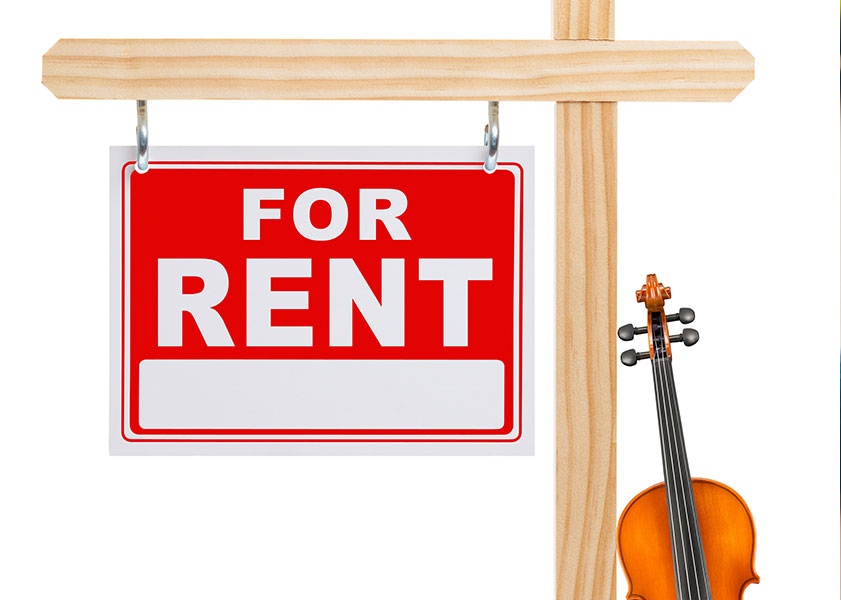 There are many reasons why renting an instrument can help boost the long term confidence of a beginner musician.
For starters, experimenting with different instruments and musical styles is a great way to boost creativity. Upfront costs of purchasing a decent new instrument are high. Renting is a flexible alternative that allows you or your child to try new a instrument at a relatively small cost.
Another potential benefit of learning an instrument with a rental is improved discipline and increased motivation. The hard work a student puts into their practice can help cultivate a growth mindset, which in turn boosts their self-esteem. Renting gives students the opportunity to see if they have the discipline it takes to learn an instrument fully.
Finally, renting an instrument takes away any worry over maintenance and repair. Many rental plans include maintenance, as well as experienced staff who can fix just about any problem. When you don't have to worry about upkeep, you can focus on your music.
Is this your first instrument?
If you're renting your first instrument, Johnson String Instruments can help you pick the right one. We have a wide range of beautiful violin rentals available through our rental program. Rent for three, six, nine, or 12 months. We're ready to work with you to make sure that you have a great learning experience.