Renting your first instrument
Learning an instrument is one of the most gratifying things you can do, particularly if you love music. If you want to learn a new skill, becoming a musician has numerous benefits. To be able to play music yourself is not only a satisfying feeling, but it has been shown to stimulate and improve brain function. This is one of the main reasons schools often offer lessons in playing an orchestral instrument to their students at a certain age.
When your child begins music lessons at school, more often than not you will need to provide the instrument yourself. You have the option of buying a new or used instrument or renting. Keep in mind that it's not uncommon whatsoever for students to change their minds about which instrument they want to play after joining the orchestra. We believe it's wise to rent until you're sure your student has settled on the instrument they want to play.
Short term, high quality instruments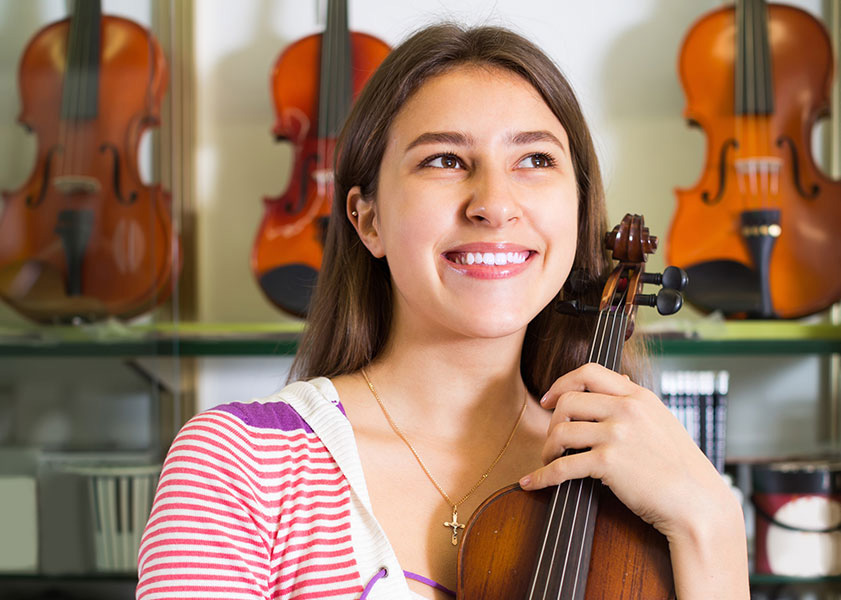 One of the most compelling reasons to choose renting an instrument is that it's an affordable way to learn to play on a high quality instrument. That's important because it's easier to learn on an instrument with good tone and playability. This allows you to discern whether the piece you're playing doesn't sound right because your instrument is off, or because you are playing incorrectly.
Another benefit of renting is that the student will need to move up in the size of their instrument as they grow and become more adept. Rental agreements are short term and make it easy for students to continue to move up to newer, full size instruments. And if the student falls in love with the instrument, you have some equity in it if you choose to purchase it.
New sounds
Whether you're renting for the first time or looking into upgrading your rental, make sure you choose a reputable dealer. You'll want to work with a music shop that takes excellent care of their violins, cellos, and violas. Playing an instrument with a beautiful sound actually increases the motivation to continue to learn.
At Johnson String Instrument, we encourage you to check out our new renter guide and read about the wide range of string instruments we have available to rent. And please feel free to speak with one of our professionals about the best plan for your student.