Perfect Cello Posture is Possible
If you have ever come away from cello practice with a sore back or neck, it may be the result of poor posture. Many cellists—particularly beginners—don't always remember how to properly hold their cello, and it's possible to develop poor posture habits as a result.
So, how does one achieve proper cello posture? Let's review how to hold a cello in a way that maximizes balance and minimizes discomfort.
Our pro tips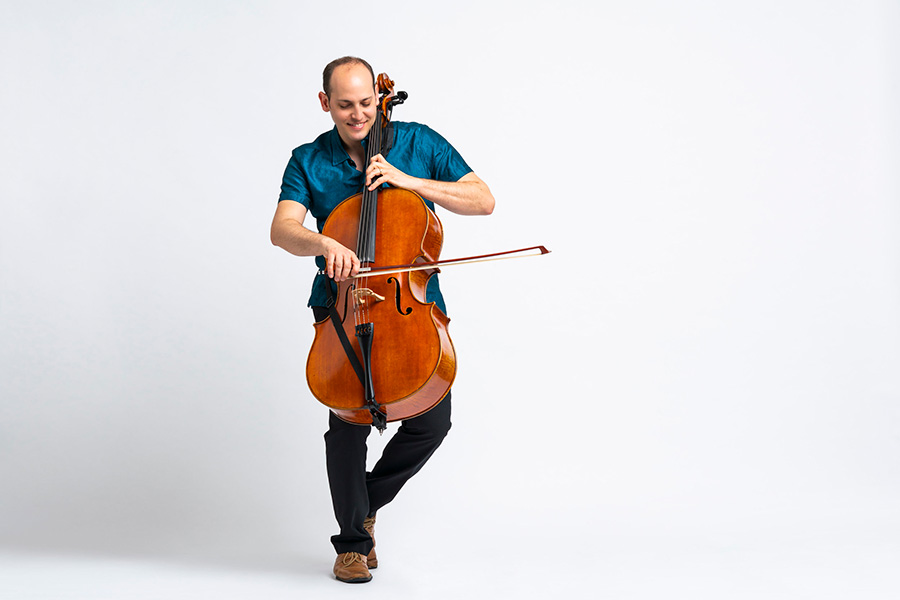 The best way to perfect your cello posture is to take lessons with an experienced cello teacher. However, it doesn't hurt to learn some of the techniques on your own. (Remember to always check with your music teacher first — they are the final word on things like this!)
There are a few things to focus on when it comes to correct posture. First, avoid slouching, since this is the most common cause of sore muscles. Your feet should be shoulder-width apart and flat on the floor, knees bent. Rest the cello against your collarbone and left thigh and make sure your shoulders are supported, but relaxed.
To track your progress, you can practice with a mirror or video yourself with a smartphone to get a full picture of your position while playing. Pay attention to your face: If you are making faces unintentionally, it could signal stress on another part of the body.
If you are interested in playing the cello while standing (yes, it's possible!), you may want to look into The Block Strap, invented by cellist Mike Block. It's the first product designed so that you can stand and move while playing the cello comfortably with standard technique. Again, speak with your teacher before making any type of major change like this.