Reasons You May Want to Own More than One Violin
Just as there are as many types of violin players, there are different types of violins. In fact, many musicians often find reasons to own more than one violin. Musical time period, musical genre, and even personal playing style are all factors that can determine which violin is most appropriate for a piece, performance, or just for fun.
Most musicians will replace their first instrument with a more advanced version as they progress in their musical journey or career. In addition, many violinists – from amateurs to seasoned professionals – can benefit from understanding the uses of simultaneously owning multiple violins, whether of the same or different types.
How many is too many?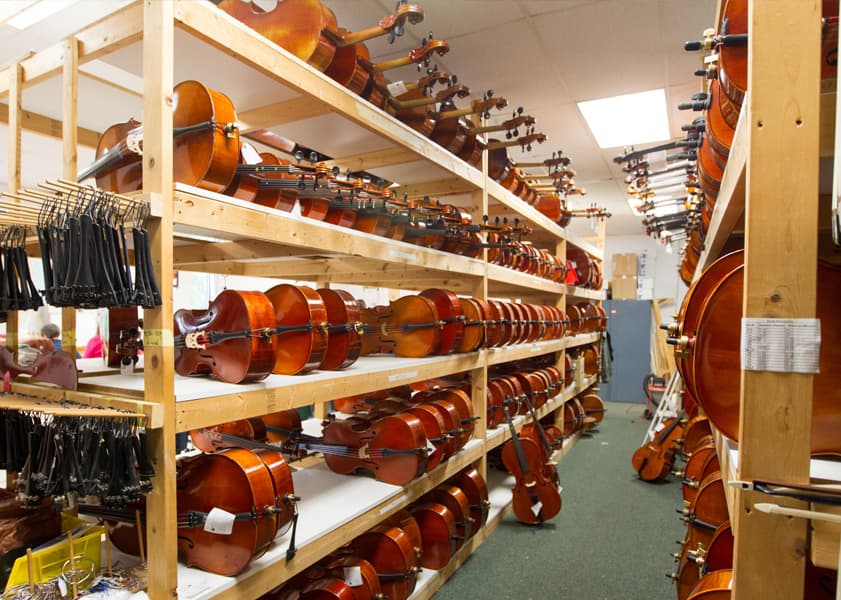 Even the most casual music fan is aware of the standard acoustic violin. After all, it's one of the most famous instruments in use today. While the violin is most often associated with classical music such as Bach and Tchaikovsky, the electric violin is also gaining popularity, and more musicians are seeing the value of adding one to their collection. Electric violins allow a musician the opportunity to explore new music genres and vary their playing style for different performances. Not to mention the advantages during shows, especially in large venues.
Additionally, both musicians and art collectors may be interested in antique violins. Not everyone is going to be able to find or afford a Stradivarius, but there are plenty of other older violins that are collectors items. However, antique instruments don't have to be automatically relegated to the trophy shelf or china closet. Depending on their condition they can be playable, and older instruments often have a more mellow tone than newer instruments.
Having multiple violins can be helpful for musicians who perform a variety of solos, play with different types of groups, or switch genres often. But it's also important to have the correct violin bow to play each of the violins. For instance, electric bows do not complement acoustic instruments, and older bows may not work well with the materials and strings on newer models. Taking the time to practice with each combination will give you the optimum pairing.
Zero isn't enough
As they progress through their careers and explore musical styles, most professional musicians end up owning more than one violin, whether this involves moving from a beginner model to a more advanced one or having multiple instruments for various scenarios. Discovering the many ways that owning more than one violin can improve your playing and increase your enjoyment of performing is one of the greatest joys of being a stringed instrument musician.
If you are just getting started as a violinist or not sure which instrument you want to play, then owning several violins, or even one violin, might not be the right choice yet. What might be in your best interest as you learn more about playing techniques and the different types of violins available, is renting an instrument. Renting a violin online from a reputable music shop like Johnson String Instrument allows beginners, and even professionals interested in expanding their horizons, to easily find high-quality instruments and connect with expert luthiers. Our staff can answer all of your questions and assist with selecting the instrument best suited for you.