Music Makes You Better At . . .
The benefits of music have long been a subject of intense study and debate. For centuries music has been a well-known form of artistic expression. Musicians and audiences alike often discuss the transformative power of music. But can music really affect human behavior? Can listening to music really make us smarter, affect our moods – both happy and sad – or even help us with sleeping?
Studies do suggest that playing music can help improve your math skills. While it can't be said that being a musician automatically guarantees you're a better person, as huge fans of musicians and music lovers, we think they're the best people out there.
Can Music Really Make You a Better Person?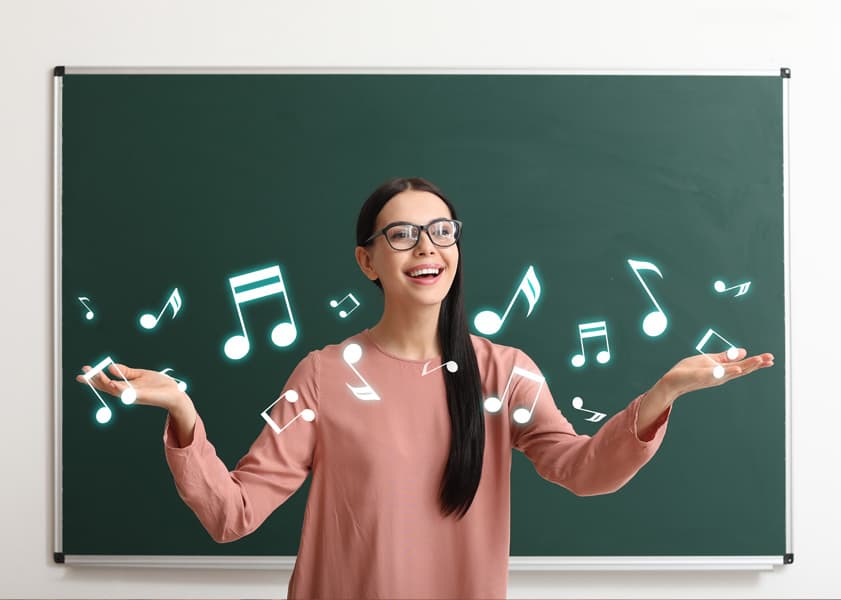 Uplifting music does have a powerful effect on happiness. There are plenty of examples of playlists that are meant to transform your mood. Whether you're looking to listen to songs that make you want to get up and dance or reflect your feelings while slowly lifting you into a more pleasant frame of mind, there's a song, artist, or playlist out there for you.
Just like spending habits, musical styles and preferences can differ across cultures. However, music can also increase empathy. It can help us understand and overcome differences by introducing fans to ideas and people they would not ordinarily encounter. Forming these connections with others is one of the greatest aspects of music.
How You Can Influence Other People
There are so many types of music to enjoy, whether you're a casual listener, part of a fandom, an amateur just learning the ropes, or the consummate professional. Even if playing music doesn't improve your SAT score or your sleep schedule, your favorite songs can help you understand and express your feelings in ways nothing else can.
The benefits of music are often related to how it makes the listener feel. It can be used to soothe or excite, to help one get over a break-up, pump up a crowd, or expand imagination. Music offers something beautiful to everyone. So if you are looking to polish your skills as a student, searching for a professional luthier, or investing in resources for music teachers, the music lovers at Johnson String Instrument have got you covered.