Music education and mental health
Today college students are facing an unprecedented mental health crisis. The rising cost of education, increasing need for an advanced degree to succeed, and day to day pressure of doing well in school can wear down students' resolve. Add in a global pandemic, and it's unsurprising that students are experiencing record high levels of stress and depression. Students in music education programs are no different and, for some, the unique demands of learning music may lead to added anxiety. Let's take a look at mental health among rising musicians and discuss some strategies to keep your mind and body in harmony.
When you're out of tune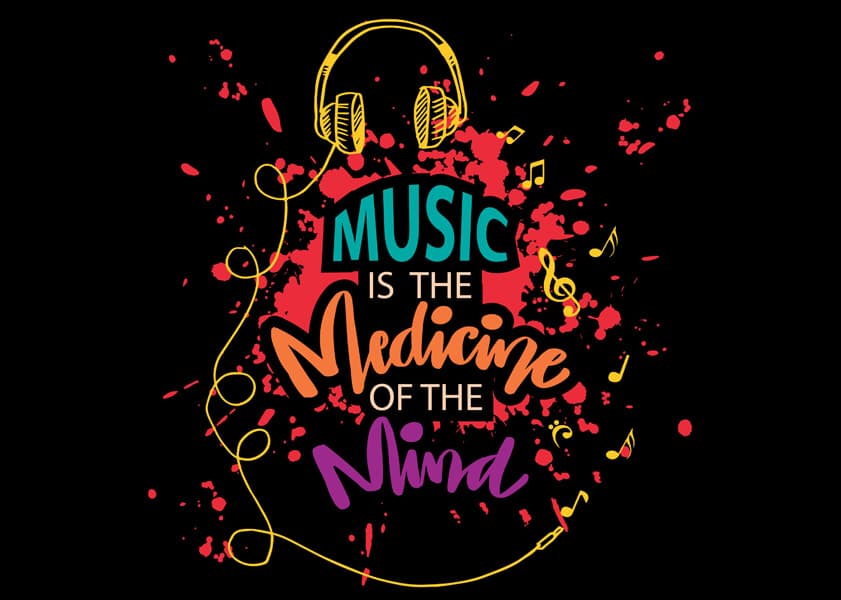 Despite the emotional and cognitive benefits of engaging with music, many musicians struggle with their mental health. From first year students to seasoned professional players, stringed instrument musicians have demonstrated high levels of depression and anxiety[1]. This is due in part to flaws in music education. Many music programs are underfunded, and thus can have more students and fewer faculty than other departments. This can lead to stress among both students and teachers as everyone struggles to keep up with an aggressive pace.
In addition, music students have to juggle unique experiences like rehearsals and auditions along with their general education classes. Furthermore, some schools require that students maintain a certain GPA in order to be eligible for auditions and performances. While their peers have less restrictive schedules and standards, music students often struggle to meet the demands of their classes. It's important that colleges and their students begin to employ practices designed to alleviate stress and support mental health.
Finding harmony
There is no way to completely eliminate stress from your life, but there are ways to balance your music education and mental health to ensure you don't become overwhelmed and exhausted. After all, your performance will only suffer if you burn out.
One thing colleges and students can do to support mental health is designate a time and space for a wellness group targeted toward music students. For example, Ithaca College's school of music has organized a biweekly mental health support group[2] where students can meditate, reflect through art or writing, and decompress from their busy weeks.
In addition to community support, music education itself can benefit your mental health. The benefits of learning an instrument on the brain include decreased emotional distress and increased emotional maturity[3], making it easier to manage stressors as they arise. In addition to playing, listening to music can improve your mood and help you destress and decompress. If you're wondering whether your music education is worth the trouble, put on one of your favorite songs and let it remind you why you wanted to study music in the first place.
---
REFERENCES:
[1] https://www.jmu.edu/music/_files/resilience-and-mental-health-issues.pdf
[2] https://theithacan.org/life-culture/school-of-music-students-organize-mental-health-group/
[3] https://thefriendshipbench.org/the-power-of-music-on-students-mental-health/