Have You Considered Joining Your Community Orchestra?
Many of us are seeking creative opportunities during this pandemic in order to occupy time and energy during isolation. But more than that, many of us are really looking for a sense of community during a deeply lonely time. It's in our nature to want to satisfy our social needs, and this quarantine has hit hard for a lot of people. Joining your community orchestra is a way to meet those needs in a creative way.
If you're a new musician, you might be worried about how good you have to be and what pieces you should be able to play to join an orchestra. Fortunately, there are orchestras for all skill levels that will allow you to improve in a practical setting. Whether you are a seasoned player or are just wrapping up the basics, we have advice for how to join your local community orchestra.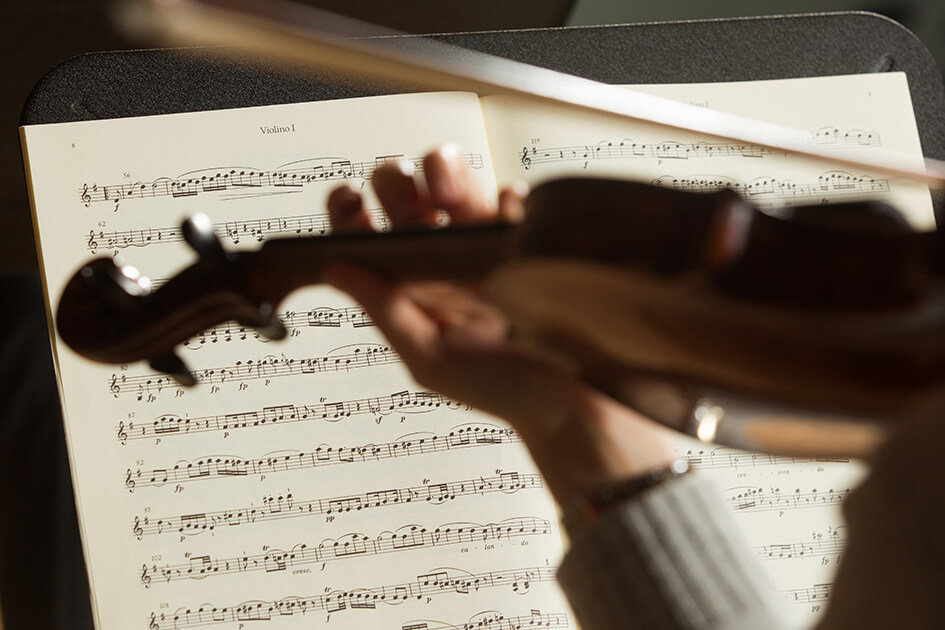 Show off Your Skills
Being able to read music is a skill that you will need to develop if you plan on joining an orchestra. There are certainly community orchestras for newer players that will be more forgiving if you're still finding your footing. You might be a bit overwhelmed at first, but your skills will improve over time.
Joining a community orchestra is a great opportunity to showcase and develop your musical skills with peers. If you're serious about honing your craft, you can learn a lot from your fellow players. No matter how long you have been playing an instrument, if you can manage some sight reading, play in tune, and keep good timing, you will be able to keep up with the rest of the orchestra.
Acing the Audition
Now that you have decided to take the plunge and join a local orchestra, the next step is the audition. Auditioning for an orchestra position can be nerve wracking regardless of your skill level, and you want to make sure you're ready for the big day. We recommend collaborating online with other musicians to get some valuable practice and feedback before your audition. You may also be asked to play a particular piece, so be sure to brush up on your sight reading.
A community orchestra is meant to be a positive experience where local musicians of all different stripes come together to entertain their neighbors. It's not a competition to see who the most prodigious player is. So, do not let a couple wrong notes discourage you from being a part of something creative and communal during a difficult time.