Improving Finger Dexterity for Violin
Any musician that plays a string instrument knows the importance of finger dexterity. When you start learning to play violin, you are using finger muscles that haven't been developed yet. Your range of motion is limited, which creates difficulty when it comes to reaching strings and playing with speed.
As you continue to practice your instrument, you will develop muscle memory that increases your ease of playing. But that can take time and practicing without good dexterity can lead to cramping and even injury. Fortunately, there are a variety of stretches and exercises you can do to improve finger dexterity. Follow these tips and your fingers will be flying across the strings in no time.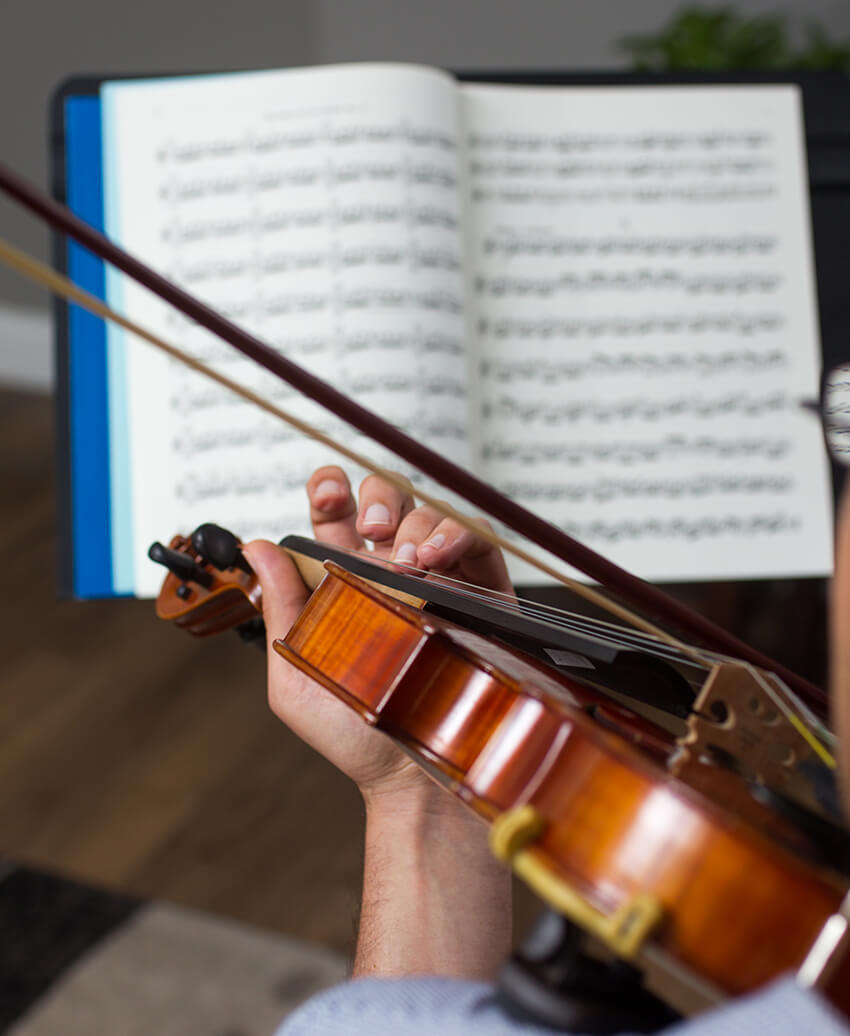 Stretch it Out
There are tons of stretches for improving finger dexterity in violinists. Stretching your fingers for five seconds followed by relaxing into a loose fist is one simple stretch you can do. But it doesn't stop with finger stretches for violinists. There are also stretches for your wrists, shoulders, even your forearms.
Looking for a good wrist stretch? We recommend gently rotating them for ten repetitions. You can also gently roll your shoulders back and forth. These are just a few of the stretches that can help improve your dexterity. Taking a break to stretch after every ten to fifteen minutes of practice helps keep blood circulating to your muscles to prevent cramping or other pain.
Exercise Your Fingers
In addition to stretching frequently during practice, there are exercises you can do to improve dexterity outside of practice as well. Simply playing scales on the violin is one of the best ways to increase finger dexterity.
Don't have your violin with you? You can use a portable fingerboard to practice scales on the go. You can also purchase fingerboard tape to mark notes on the fingerboard, making it easier to learn finger positions. If you want something even more compact and convenient, you can download practice apps that offer interactive ways to improve finger dexterity. Taking private lessons, as well as a little tenacity and patience, all help build finger muscles.