How violin and piano duets come together
Some of the most recognizable music pieces are played on two instruments. Playing with another musician allows each instrument to enhance the other, working collaboratively to build layers of sound. Among the most common types of instrumental duets are violin sonatas, which almost always feature piano accompaniment. Compared to today's popular music, most sonatas are much longer and more complex, making them less beginner-friendly. However, if you're a violinist and you have a friend who is a pianist, playing sonatas together is a great way to practice your instrument, push your skills, and bond with another musician. Let's take a look at piano and violin duets.
Beyond reading the music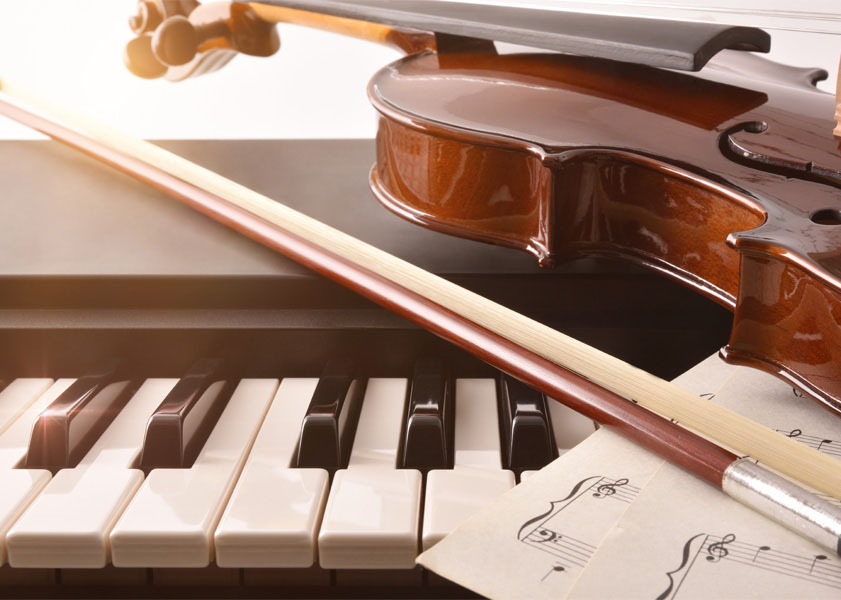 One of the secrets to crafting beautiful violin and piano duets begins with ensuring both of your instruments are in tune, with the violin typically tuning itself to the piano's A (above middle C) key so that both instruments are in tune. However, we recommend you learn the piece individually before coming together to play. By learning the violin and piano parts separately. Having an intimate knowledge of your part of the duet will help you instinctively follow your partner and push the boundaries of the music to create something truly unique.
When piano and violin players come together to play a sonata, listening to your partner is going to be one of the most crucial things to remember. By listening to your partner—their breathing, their rhythm—you can better accompany the other instrument. Making eye contact can also help you follow each others' cues and keep the transitions smooth.
Are you ready?
Whether you're a violinist hoping to play with pianists, or a pianist seeking a violinist, there are a wide variety of duets available. Picking pieces can be tricky, especially if you don't know what style of music you prefer or what skill level you're comfortable with.
Fortunately, if you already know who you're playing with, consulting your duet partner can help you determine which piece is the best choice. If you're looking for violin sheet music with piano accompaniment, look no further than Johnson String Instrument.