How many violins should you own?
If you're a violinist, you may have set your sights on a beautiful violin in a shop window or online. But before you take the plunge, you might wonder if it's worth the investment. Is there such a thing as owning too many violins?
There are plenty of benefits to owning multiple violins, and many violinists find them to be useful. Musicians often have different instruments for different types of performances, including acoustic, electric, and antique violins. If you play different genres, perform with different groups, or simply want to explore new musical styles, it might be worth considering adding to your violin collection.
How many is too many?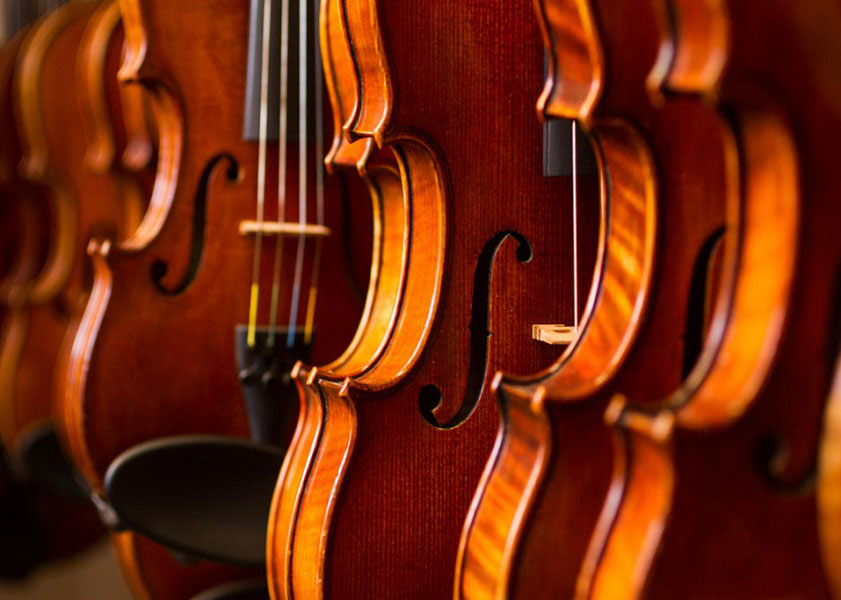 It really depends on your personal preferences and what you need the violins for. Are you passionate about a specific sound or genre? In that case, a few violins of different styles should be enough. However, if you're collecting for historical or monetary value, the possibilities are endless. Some musicians like to have a less expensive instrument as a backup or for teaching purposes, in addition to their main violin. Others even make their own violins and grow their collection that way.
The number of violins you own doesn't determine your skill or experience as a musician. Some violinists stick to their favorite violin, while others like to expand their horizons. Regardless of your approach, you can continue to improve your craft and achieve the sound you desire.
Your next violin
If you're considering adding to your violin collection but aren't sure if a particular instrument is worth it, why not try it out? At Johnson String Instrument, we offer instrument rentals as well as trials, so you can test the violin before making a decision. You can even rent our featured violin to see if it's a good fit for your collection.