How many spare strings should a violinist have?
As a string instrument retailer, we get a lot of common questions about violin equipment and maintenance. It probably won't surprise you to know many of those questions revolve around the strings themselves, from restringing an instrument to choosing the right material. Today we're answering one string question in particular: how many spare strings should a violinist have?
While it's important to have spares in the event of broken strings, you don't have to keep a fully stocked storeroom of backups. Ultimately, how many spares you need will depend on how often you play.
If you're a professional or student musician, you could benefit from having a few sets of backup strings in various materials. However, if you only play every few weeks or months, you're less likely to need spare strings. Strings end up broken because of consistent use and tuning weakening their integrity. Most string sets will last around six months to a year if properly cared for, though the "E" string is most prone to breakage due to its thinness. Some musicians specifically stock spare E strings for this reason.
Load up your case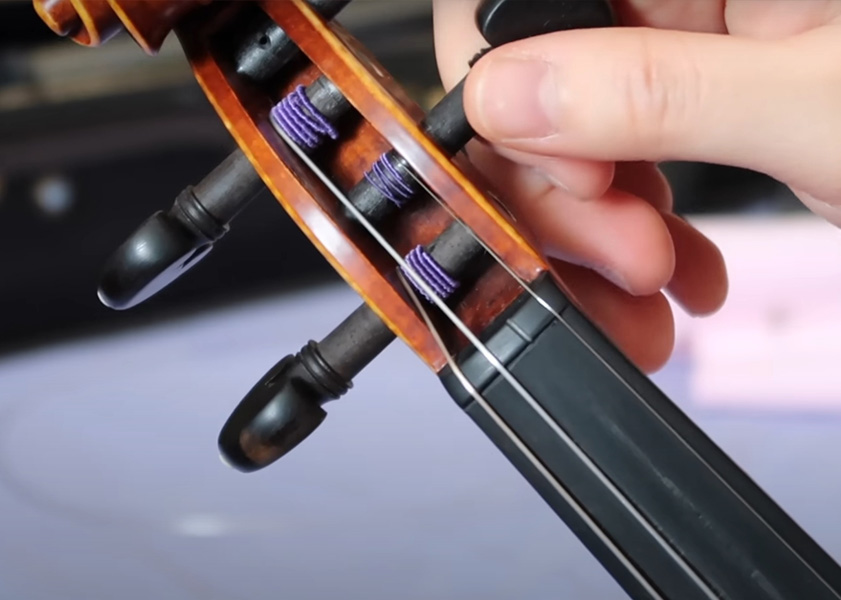 There is such a thing as too many sets of spare strings. But, if you have a favorite type of strings, you might want to keep a few in your case. You might also want to try different types of strings in the future, and avoid overly investing in one type only to switch to another later on.
It's also a good idea to avoid paying premium prices for spare strings. Unless you're seeking a replacement for a specific set, buying top of the line strings for them to sit in storage is not the best use of your resources. Strings can also go bad over time, so plan to use or dispose of any spares within 2-3 years.
Your next set of strings is waiting
In the end, how many spare strings you should have depends on how often you play your instrument and how often you struggle with broken strings. Every violinist is different, and only you can decide what equipment is necessary for your music. So go ahead and add an extra set of strings to the things in your violin case, but don't worry if you're not prepared with a ton of spares. However, if you do want to diversify your supplies, you can visit our violin string shop online to pick out a set of future favorites.