How long should you rent your violin for?
These days, many music shops have instruments available for rental in addition to purchase. Johnson String Instrument is no exception. For most of our customers who pick up a new instrument, it makes more sense to buy a reasonably priced beginners violin. However, there are cases where renting a violin is a more prudent decision.
Imagine, for example, that you have a child who is a middle school or high school student and would like to join the school orchestra. You want to support their creative growth, but aren't sure about investing in an expensive instrument they may begin growing out of or losing interest in soon after it arrives. A school year can be a long time, and your kid may not have the same hobbies in January that they did in September. Furthermore, even if your child maintains a passion for the violin, they will most likely need multiple instrument sizes before the term is done in May or June. For these reasons and more, renting a violin instead of purchasing one can be your best option.
Flexible options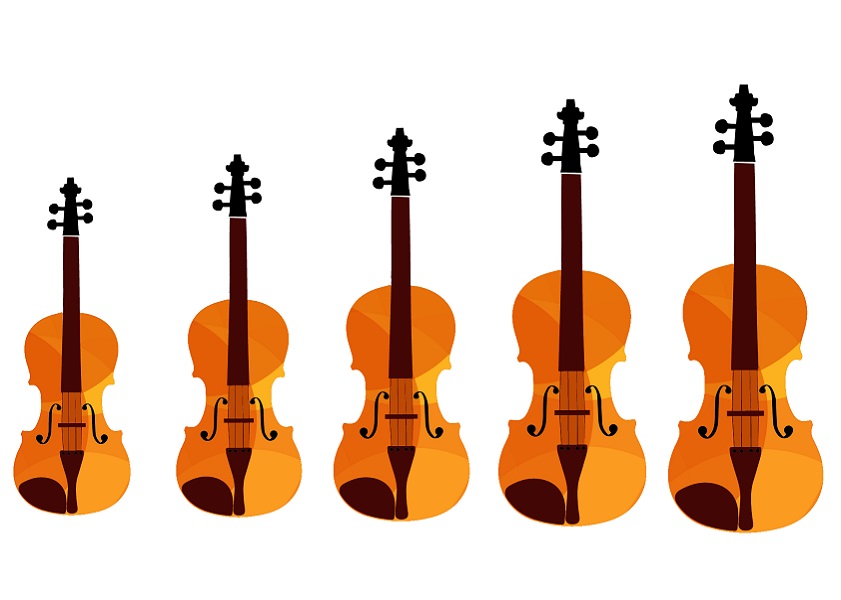 Renting a violin online is a great option for student musicians. You can usually find rental options that align with your semester schedule, allowing you to hold onto a violin for 9 months, 6 months, or even as short as 3 months and send it back when you no longer need it for school. At Johnson String Instrument, you can even rent a violin for up to a full year, allowing you to get the most in-depth experience of the instrument before deciding if you want to purchase it. We offer rental rates and options designed to accommodate a variety of circumstances, encouraging anyone and everyone to give music a try.
Different sizes, one price
Interested in renting a series of different stringed instrument sizes for your growing student? We offer different violin sizes with only a slight increase in violin rental price per month. And we have a chart, video and staff to help guide you on how to size an instrument for a child.
Furthermore, we offer Rental Credit that accumulates while you rent. This can be applied to the purchase of an instrument, including the rental itself. All our standard violin rentals come equipped with a fiberglass bow, though carbon fiber or wood can be provided upon request. You can rent a violin, viola, cello, or bass today from our online catalog or at one of our in person locations.