Holiday Sheet Music for Stringed Instruments
Outside, the air is getting colder, the days shorter, and the leaves have changed color and fallen off the trees. For many folks, this is a magical time of year, especially with the onset of the holiday season. And there's nothing that gets you more in the spirit than hearing Christmas carols, Chanukah songs, and other seasonal music. If you're a string musician, why not take the opportunity to learn to play them yourself on your violin, cello, viola, or double bass?
Imagine wowing your family and friends with some of their all-time favorites, and it's as simple as picking up some holiday sheet music at your local store. Hate the seasonal crowds? JSI invites you to shop holiday sheet music online from the comfort of your own living room. We carry a wide selection of holiday songs, and you can find the version you like best by searching through song titles, publishers, or composers.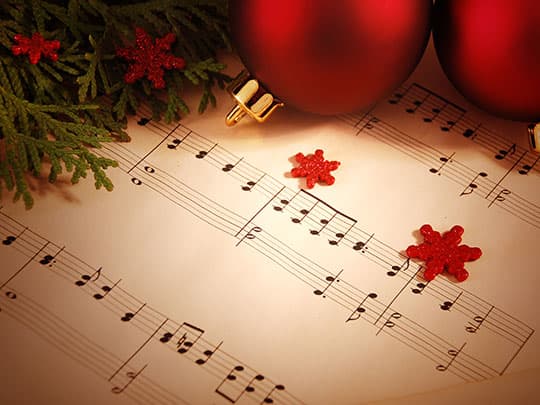 Oh the joy it will bring
Learning new songs during the holiday season is a great way to hone your skills and spread joy at the same time. If you grew up in a musical family, you may have memories of singing or playing the classics together. There have also been many new songs and arrangements introduced over the years that can be really fun to learn as well.
At JSI, we have a range of holiday sheet music, from the oldies-but-goodies to newer, more up-tempo pieces. You can find solo versions or duets written for combos such as violin and viola, cello and violin or a stringed instrument accompanied by piano. For those who have a whole group who wants to learn, we carry sheet music for ensembles too.
Do you have a full ensemble?
Is there anything more powerful and uplifting than hearing a whole ensemble of stringed instruments playing holiday music? We stock holiday sheet music written for a single violin and songs written for a number of other instruments. Whether you're interested in playing with a trio, quartet, or some other combination, there are literally hundreds of pieces of music to choose from.
Check out our online selection and entertain family, friends and neighbors with your version of old classics and new favorites this holiday season.