Holiday Gifts for Violinists
Have you been thinking about what to get for the violinists on your holiday gift list? You can't go wrong buying them something they can use to support their passion for music. Being a violinist can be an expensive venture, particularly as the musician advances. As strings wear out and new gadgets become available, there are always components they need and/or want.
We'll provide a list of the best gifts for violinists, and you can pick something that fits in your price range. From small things perfect for stocking stuffers to the pricey items for the serious buyer, we'll give you plenty to choose from.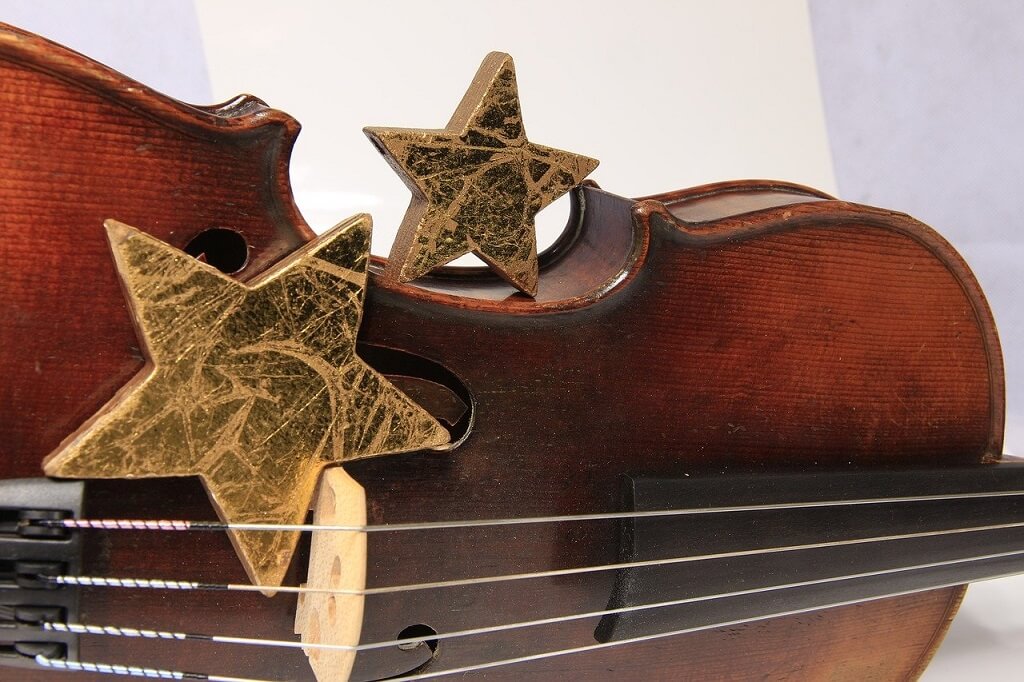 On the list this season…
From students to professionals, all violinists need to change their strings once a year. Violin string sets make a perfect present. Be sure to ask before you buy someone strings though – each player has a personal preference. Another good option is a tuner. They provide an easy way to ensure that the notes are true with every practice session.
Violin rosin is always a welcome gift. Violinists apply it to the bow hairs to create friction with the strings. The result is the beautiful sound that emanates from the instrument when a violinist runs the bow across the strings. All of these options are affordable for the average gift giver.
For buyers who want to splurge, a new violin case or an electric violin are excellent choices.
Looking to keep it simple
Want to give a student violinist the ability to play a favorite Christmas carol on the violin this year? The Big Book of Christmas Carols would make a lovely early gift for a musician.
Johnson String Instrument has a large catalog of violin accessories and sheet music that any violinist would appreciate. Drop in this season or shop online to purchase the perfect holiday gifts for the violinists on your list.