Great Gift Ideas For Violinists
Some people are difficult to shop for, making it impossible to come up with a suitable gift for their birthday or other holidays. Fortunately, if you have violin players in your life, there are a variety of gift options that are both thoughtful and practical. Not only are you furthering their hobby or passion, but you are saving them a few bucks by gifting violin accessories they need. Whether you are buying gifts for a professional or someone who's still learning, there are plenty of great gifts for violinists.
Start with the essentials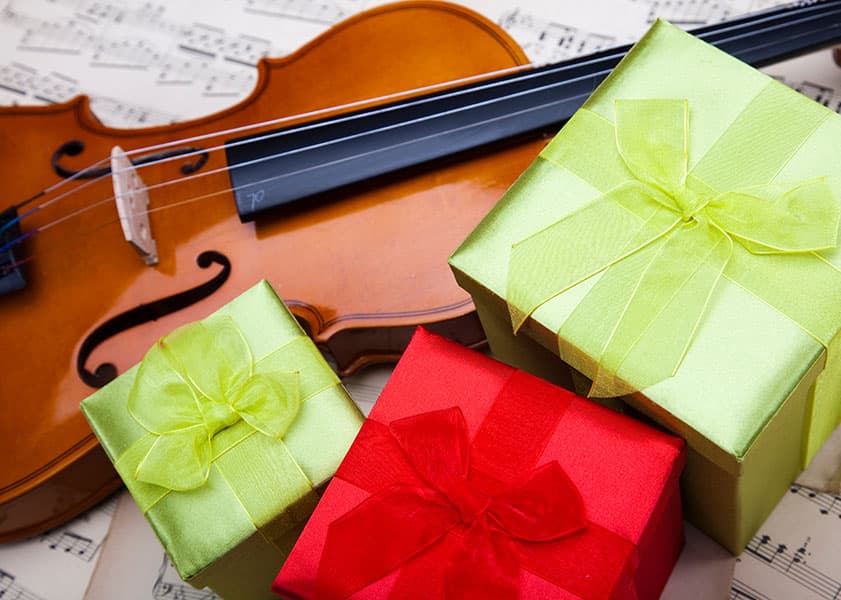 There are certain violin essentials that players of every skill level will need. Violin rosin or a set of violin strings make fantastic gifts, both because every violinist needs them, and they last a finite amount of time. If you know that the stringed musician in your life is in need of a new set of strings, it's the perfect item to add to the birthday shopping list.
We have a unique assortment of fun products and gift ideas. If you are looking for a gift with a little more longevity, we carry safe and secure music stands, metronomes for every personality, and simple to complex violin tuners. Though most professionals will likely have these materials already, check our sheet music selection which covers every genre of music. All of this and more are great gifts for beginners or anyone who's lacking violin accouterments.
Getting fancy
If the basics aren't cutting it, there are some less common violin accessories that you can gift to the musician in your life. One of the best gifts for violinists without a designated rehearsal space is a practice mute for violin. A practice mute will allow them to play quietly without disturbing roommates or neighbors.
Not sure where to find high quality violin equipment? Look no further than Johnson String Instrument. Our catalog has an extensive selection of stringed instruments and accessories, making it a one stop shop for all things strings. Browse the Johnson String Instrument products today to find the perfect gift for your favorite violinist.