How to Find More Violin Gigs
At a time when in person gatherings are rare, it may seem like a waste of time to search for new violin gigs. But whether you're playing on stage, in a pit, or in front of a camera for your virtual audience, there are always opportunities for musicians to showcase their craft.
Playing for audiences is crucial to becoming a professional violinist, and it helps keep you from getting out of practice. However, you might be struggling to find occasions to play for anyone but friends and family. Fortunately, we know all the insider secrets to help you find your next violin gig.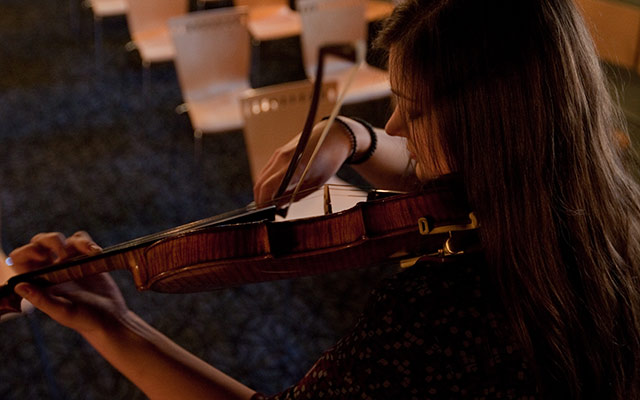 Practice (Networking) More
Getting more gigs isn't simply about talent; it's about who you know. Like any career, networking is important for up and coming musicians. Networking for violinists can take different forms. You might try sitting in on practice sessions or masterclasses at your local symphony or orchestral hall, or you might choose to connect with schools and other community organizations.
Whichever method you choose, getting out there and connecting with other musicians is paramount to your success. Building relationships in your community will give you the support you need to expand your skills and reach new audiences. Before you know it, you'll have access to new venues, mentors, and possible recording capabilities.
Keep Playing
While you keep a lookout for potential connections and new gigs, focus your energy on practicing violin. Getting better at your instrument can never hurt and will only further your career and reputation as a violinist.
Are you new to playing violin professionally? Not sure where to start? At Johnson String Instruments we have some of the best pro violin equipment on the market. We offer a variety of instruments, accessories, and maintenance supplies, and our Fishman Loudmouth Mini Amp is excellent for violin players. Now more than ever, we could all benefit from a little sweet music.