Electric Violin Accessories
When it comes to price comparisons between acoustic violins and electric violins, the electric option seems to be a bit more financially accessible. But that's without factoring in the prices of different accessories for each violin type. An electric violin will require different accessories, which may even push the price of a fully equipped electric violin over that of its acoustic counterpart. Let's take a look at the breakdown of what you need to get the best sound from your electric violin.
The Short List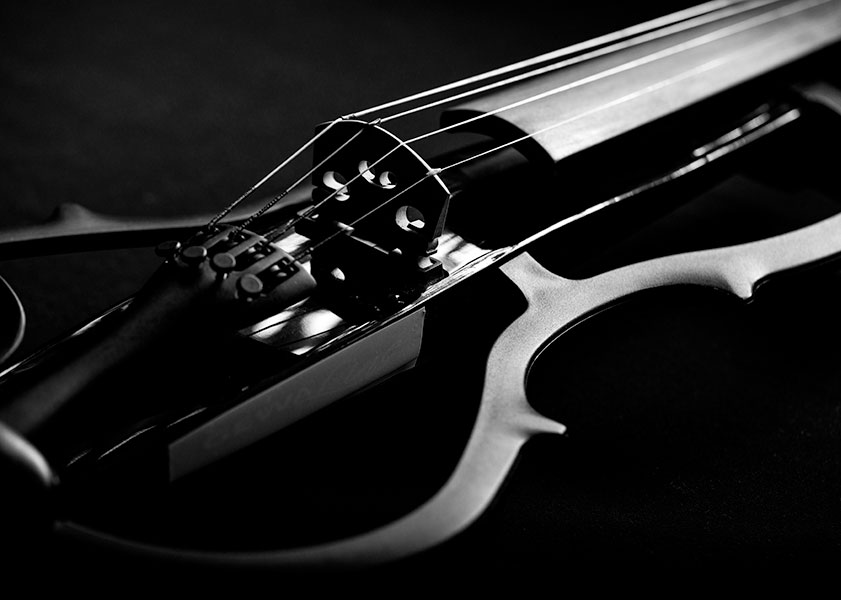 Headphones

Depending on the type of output jack your electric violin comes with, you may be able to listen to your violin through headphones. This is a great option for anyone who shares a living or rehearsal space and would prefer to practice quietly.
Amplifier

When you don't want to play quietly, a proper amplifier is a necessity. Consider the size, input channels, and effects when making your purchase. In most cases, smaller amps can be bought without sacrificing the quality of sound.
Digital Tuner

Every violin needs to be tuned, though electric instruments don't require the laborious process of manual tuning. A digital tuner can be used to perfect the sound you're searching for by indicating whether a note is flat, sharp, or fully tuned. And today's technology offers smart tuners, metronome and tuner combos, as well as digital metronomes, tuner and thermo-hygrometer all in one.
Speakers

It may seem counterintuitive to acquire speakers in addition to an amplifier, but if you want to produce a deeply resonant bass note, we recommend using an appropriate speaker or separate subwoofer.
Cables

High quality cables are key to connecting all the other equipment to your violin. Speakers, amplifiers, and even headphones will require cables with a properly fitted jack to interface with your violin.
Everything You Need, In One Place
As you can see, electric violins are nothing without the proper accessories. Not sure where you're going to find all the accessories you need to get the best sound out of your instrument? Look no further than Johnson String Instrument. Not only do we offer a wide variety of electric string instruments, but our catalog includes all the accessories – including gig bags – that you might need to make your electric violin sound great. Visit our site today to stock up on all the string instrument essentials you may need.