Do you really need a PinkyHold?
If you're learning to play the violin for the first time, you've probably had more aids and accessories suggested to you than you can count. One tool frequently recommended for beginners is the PinkyHold. Designed to improve your bowing technique, the PinkyHold is a simple finger rest that helps you keep a relaxed, curved pinky while you hold your bow.
By placing your pinky accordingly, you can feel the proper finger posture you need to achieve and adjust to the positioning. Having a flexible pinky and thumb is key to mastering your bow hold, but do you really need to buy a whole new attachment to achieve it?
The value of learning the right way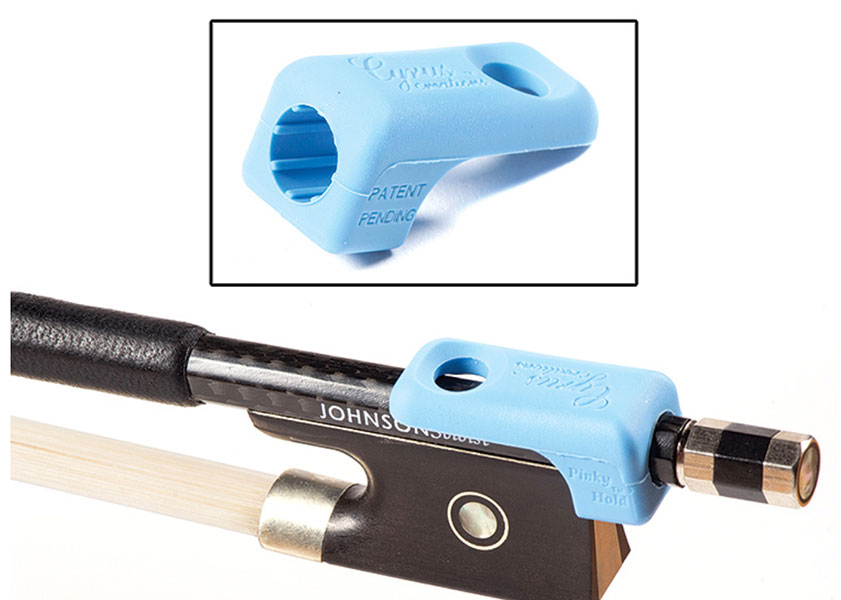 Pinky fingers aren't always the strongest digit on our hands, which is why many violinists struggle to hold their pinky in the correct position for extended periods of time. Therefore, in order to master the correct bowing technique, you'll need to focus on improving pinky muscles before your fingers can stay in place on the bow.
The PinkyHold for violin is intended to increase your pinky's endurance, in turn building strength and resilience in your finger. If you struggle to achieve or maintain a relaxed, curved pinky when holding the bow, a PinkyHold could be a game-changer. While not a necessity for every player, most learning violinists will benefit from the support that a PinkyHold provides.
Worth every penny
When you're determining what you need to play the violin, a PinkyHold may not be at the top of your shopping list. But before you write off that PinkyHold for sale at your local music shop as just another kitschy piece of equipment, give it a second look and see if it changes the way you play violin. It may be inexpensive, but the PinkyHold could be one of the most valuable violin accessories you ever purchase.