The most difficult Cello pieces to play
Embarking on a journey to master the cello is a challenging yet rewarding experience. The cello has a rich repertoire that requires technical expertise and a deep understanding of the instrument. It should be no surprise, then, that as cellists travel from beginner to advanced, they often look for more demanding works to master.
Some of the most difficult cello pieces are characterized by high ranges and fast tempo changes. While it may seem that only professional cellists are capable of navigating these highly virtuosic works, any cello player can master them with dedicated practice and perseverance. In this article, we will explore a short list of the most difficult cello pieces to play, and discuss how to approach learning these challenging works.
A short list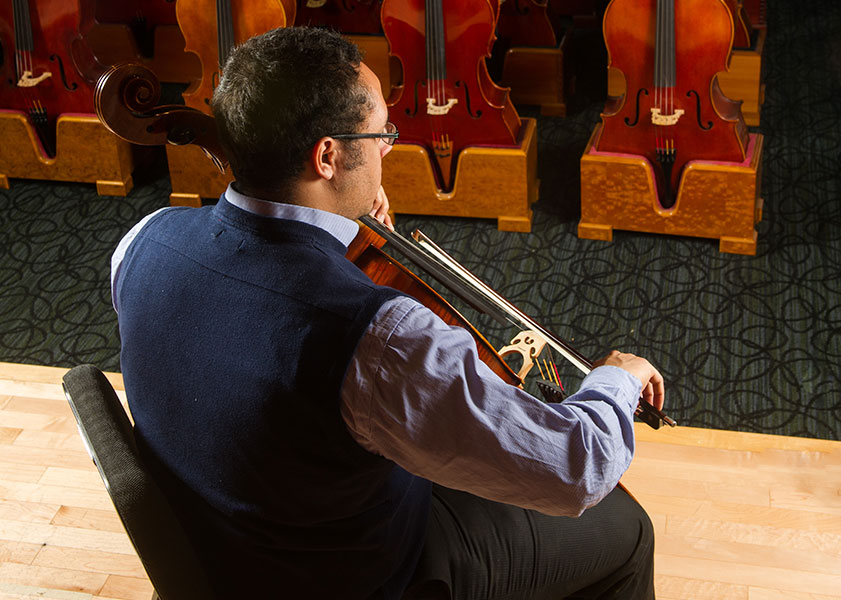 Before beginning a difficult cello piece, it helps to break it down into manageable sections and work on each section individually. Focus on mastering the technical challenges, such as fingerings, shifts, and bowing techniques, before moving on to interpretation and expression.
Keep in mind that what might be challenging for one cellist may not be for another; so don't be discouraged if your progress feels slow at times. Celebrate small victories along the way and enjoy unraveling the complexities of these demanding works.
Here are some examples of the most difficult cello pieces to play:
Flight of the Bumblebee: Composed by Nikolai Rimsky-Korsakov, this fast-paced and technically demanding piece requires exceptional finger dexterity and agility. The rapid tempo and intricate passages make it a formidable challenge for cellists.
Quartet for the End of Time: Olivier Messiaen's masterpiece presents numerous technical and interpretive challenges. Cellists must navigate complex rhythms, unconventional harmonies, and extended techniques to capture the essence of this profound work.
Sinfonia Concertante: This challenging concerto by Wolfgang Amadeus Mozart demands both technical prowess and musical sensitivity. Cellists are required to perform rapid scale passages, intricate arpeggios, and execute precise bowing techniques in tandem with an orchestra.
Op. 125, Sixth Suite: Composed by Johann Sebastian Bach, this suite is renowned for its polyphonic writing and intricate harmonies. It demands a deep understanding of Bach's musical style and exceptional control over phrasing, dynamics, and tempo changes.
Your Playing Goals
When learning to play a difficult cello piece, it's important to align your musical goals with your current skill level. Remind yourself that progress with the cello is gradual and don't push yourself too hard.
One thing that helps your practice is to maintain a positive mindset and embrace the learning process. Challenges may arise, but they are also opportunities for growth. In addition, you can experiment with different practice techniques, such as slow practice, rhythmic variations, and focused repetition, or study some of the hardest violin pieces for inspiration.
Finally, never underestimate the power of a supportive and knowledgeable teacher. Their guidance, expertise, and constructive feedback will prove invaluable. They can offer technical advice, musical insights, and help you navigate the intricacies of these challenging compositions.