You Can Convince Your Family that You Need a Guitar. Here's How...
If you live with a parent or spouse, there's probably some level of negotiation involved in making important purchases. Since you share access to financial resources, you may have to convince your partner or parent to spend the money. For musicians surrounded by a nonmusical family, this can feel like a barrier to practicing your craft.
Whether you want your first guitar or need a new guitar for your collection, it can be hard to justify such a purchase to your family members. Depending on the pricing, it may seem like a hefty cost for a personal hobby. But you only live once, and learning a musical skill is an investment in yourself. Here are some points you can use to convince your family that a guitar is a worthy investment.
It's good for your health!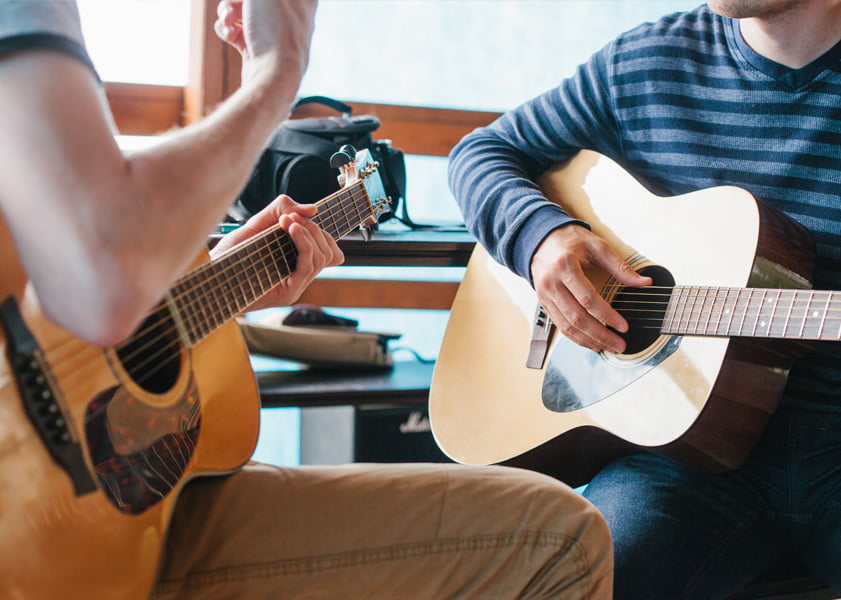 Did you know that learning to play an instrument can actually help with brain development? When you practice guitar, you're learning more than guitar terms and chords. Studies show that playing guitar improves the gray matter in your brain. This results in improved memory, concentration, and hand-eye coordination. Music education also improves discipline and responsibility, which is especially important for young people. So if you want a new guitar, letting your family know that it might actually make you smart could be a good selling point.
If none of that works...
If bringing up the health benefits of playing guitar isn't enough to convince your family, you can always try finding out how much guitars cost and saving up for one yourself. Depending on what kind of guitar you want, you could expect to pay as little as $150 or as much as $1,000. At Johnson String Instrument we offer a variety of reasonably priced guitars for all budgets and skill levels.
Found a guitar you like? Buy or rent it today to start working on your musical prowess. Who knows, maybe after you treat your spouse or parents to a few family concerts they'll begin to see the value in having a new guitar.