How to Choose the Right Violin Shoulder Rest for You
When first learning to play the violin, it's recommended that beginners use a violin shoulder rest to help them develop the correct posture. Shoulder rests also provide comfort from pressure point pain where the instrument presses against the body. While not required for more advanced violinists, shoulder rests can be useful, particularly when you're playing for a long period of time. Some violinists prefer to play without one because they like to feel the vibrations coming from the instrument or because it helps them reduce tension in their playing.
So how do you choose a shoulder rest that fits your specific needs? There are a number of different material options to consider, such as foam, plastic and wood. Which one works best for you depends on what feels the most comfortable and least affects the sound of the violin.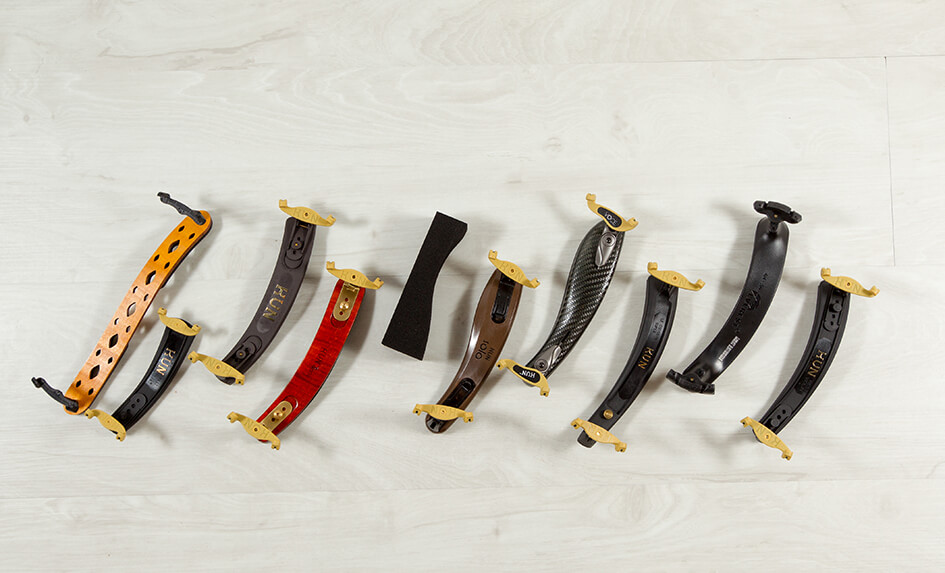 It shouldn't be a pain in the neck
Selecting the proper shoulder rest for your violin can relieve pain in places where the instrument comes in contact with your body, like the collarbone. It can also prevent you from hunching or maintaining an awkward posture that can cause chronic pain in the neck.
Certain violinists prefer not to use a shoulder rest for the fact that it limits their movement and expression when performing but may still find it useful for rigorous practice sessions. In addition to your personal playing style, you'll also need to look for a shoulder rest that fits your body, so take things into account such as the breadth of your shoulders and neck length.
Choosing your shoulder rest
Things to consider when picking out a shoulder rest include finding one that is made from a material you find comfortable, does not affect the sound you want to get from your instrument, and fits your body type. Perhaps the softest shoulder rests are the ones made from sponge or cloth, both of which provide a nice cushion between your body and the violin. They are typically used by beginners. Alternatively, you may prefer one made from a harder material like wood or plastic that holds the instrument more firmly in place.
Whatever your personal needs, Johnson String Instrument has a large selection to choose from and offers you the ability to shop for shoulder rests online. Shop violin shoulder rests online to view our variety of quality shoulder rests and enjoy having your product delivered right to your front door.