How to Choose the Right Violin Pegs
Every violin that is played regularly will need replacement pegs at some point in the lifespan of the instrument. Variations in temperature and humidity cause the pegs to shrink and expand, and over time the wear and tear of these changes to the wood as well as general usage will result in the need to replace all pegs. Fortunately, these particular parts aren't very costly, and they can even improve the appearance and value of the instrument.
The first step is to work with an experienced luthier who can measure the peg holes in mm to determine the right peg for your violin. Luthiers follow the credo of woodworkers, which says measure twice and cut once, or in this case, order once. Pegs are an important part of the mechanics of an instrument. Buying good quality parts will help extend the time you get out of them, and good ones can upgrade your violin by enhancing the look.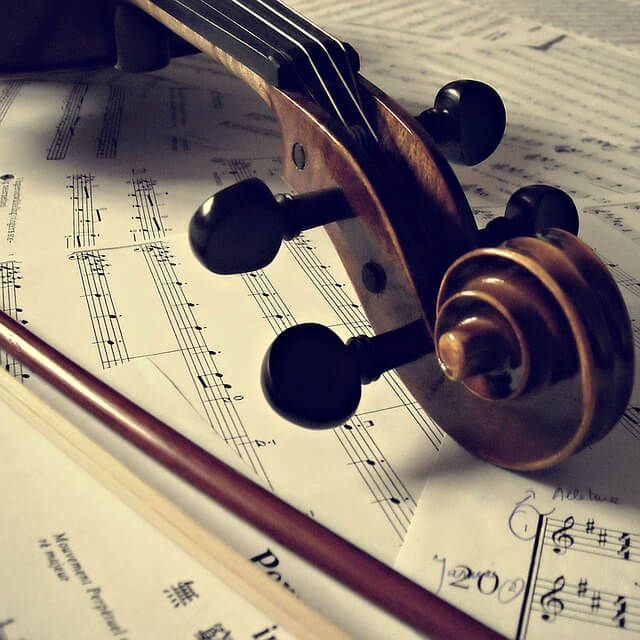 Wood or Composite
Once you've figured out the sizing, choosing violin pegs is more a process of personal choice. And the luthier you're working with can help you make sure they match the style of your violin. Pegs come in both solid wood and synthetic or composite materials.
Composite violin pegs are most often a combination of a wooden peg and a synthetic turning key. Because the key is the part that's visible, some would say the man-made material takes away from the beauty of the instrument. Another downside is that wood can be adjusted easily, while the tuning box has to be adjusted to accept synthetic pegs.
Most luthiers tend toward a purist viewpoint, and recommend you choose wood violin pegs made from ebony, boxwood or rosewood. If you try to save money and buy cheaper versions, you may find yourself tuning the instrument more often, because the lower quality pegs are likely not made of seasoned wood. Unseasoned wood is more vulnerable to shrinkage due to humidity.
Making the Decision
You can shop violin pegs online on the Johnson String Instrument website or come into the store to speak directly with a knowledgeable staff member. We carry a variety of high-quality violin pegs in beautiful styles to match your instrument and fit your price range.
Check the variety of violin pegs we carry at JSI online or drop by the store today. Our professional luthiers can install the pegs of your choice and restore your violin to its original beauty.