The Cello Buyers Guide
There comes a time in every musician's life when they have to decide the type of investment they are willing and able to make in their instrument. If you are a beginner or intermediate cellist who has previously rented a cello, then it might be the right time for you to consider purchasing your next instrument.
Your first time buying a cello is a major event in your musical career, so be sure to take advantage of all the tools available to you before making your final decision. If you take private or group lessons, your teacher should be a good resource for where to find a quality cello in store. If there isn't a professional luthier or stringed instrument specific store near you, there are plenty of excellent online resources and shops that can supply your needs.
Top tips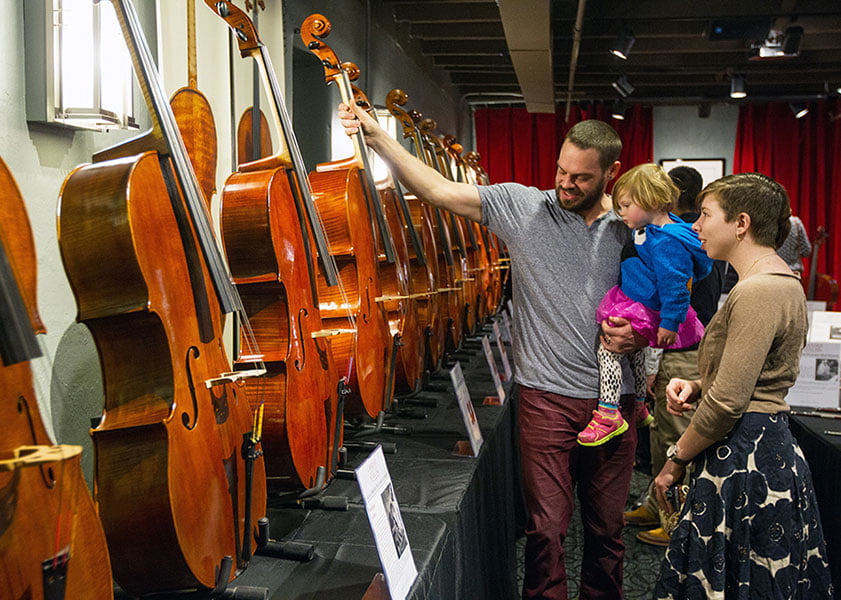 There are a few principal aspects to keep in mind as you look for the perfect cello for the next steps in your journey as a musician.
Budget accordingly
Size it up
Make adjustments
Cellos can be expensive; even quality beginner cellos can cost a thousand dollars or more. This is one of the reasons that it is important for the families of burgeoning cellists to be sure that their young musician's interest in playing doesn't wane shortly after investing in a costly cello and all its accompanying accessories.
Also, be aware that cellos come in various sizes. Most adult professionals prefer the full size instrument known as a 4/4, but younger players can choose from one of the many other models that best suits their technique.
Finally, be willing to make adjustments as you learn more about your or your young musician's goals and aims as a performer. Always be willing to try multiple cellos of varying brands, sizes, and prices before settling on the one you purchase. Speaking to a professional as you explore your choices can also help you make the best possible decision and make sure that all your instrumentation needs are met.
In fact, Johnson String Instrument offers a rental program, which makes it easy to find the cello that's best for you now and upgrade as you advance. Even better is that the longer you rent your instrument the more store credit you accrue, which can be used in the future if you find a cello you want to purchase. And their team hand picks every instrument and professionally sets them up to ensure quality, playability and sound.
Pick your instrument or outfit
Remember that you should choose your cello with your future goals as a musician in mind. For example, if classic, professional performance is your end goal then your instrument may differ from that of someone who is interested in a more bluegrass or jazz sound. Looking up a cello buyer's guide with tips about instrument size and price at your local shop or online can be a great place to start.
Nearly as important as choosing your cello are the necessary accessories that go with it, such as bows, strings, instrument rests, and rosin. A dedicated cello shop like Johnson Strong Instrument can provide you all the advice and guidance necessary to choose the cello that takes your playing to the next level.