Can a better instrument make you a better musician?
This is an interesting question, because if you ask 100 musicians, you're likely to hear 100 different opinions. Most agree that it's incredibly important for new stringed instrument players to play on a decent instrument. We've heard many stories from adults who tell us that they played an instrument as a child but gave up because they were frustrated by the quality of their sound. When we ask a few key questions, we learn that they were using a cheap instrument (often purchased online) and it was never going to sound good, no matter how prodigious the child's talent.
Think of it this way: If you are taking skiing lessons, you want to use good quality skis that are not too long, pitted, or unwaxed. This can help guarantee a better end result. The same holds true for stringed instruments: If you start out on a good instrument, you are much less likely to get frustrated and quit.
That doesn't mean that you need to go out and buy an expensive antique violin. You can rent a high-quality new instrument and build your skills that way at a much lower cost.
Quality matters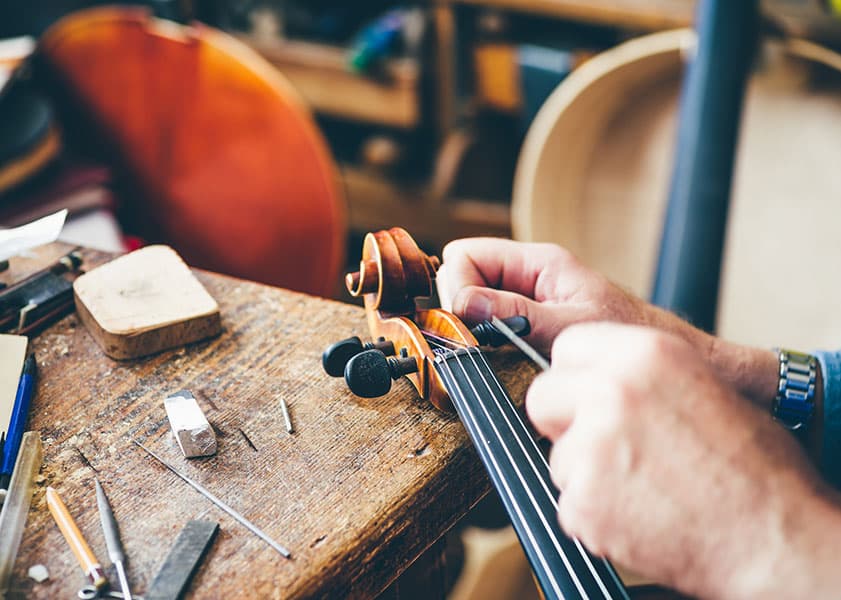 There is no sense in buying an expensive instrument before you know how you're going to feel about it. Renting allows you access to a higher quality instrument without investing in ownership. As you become more proficient, you might even consider trying out a high-end violin to see if the superior sound and craftsmanship improves your sound and motivates you to play more. (Spoiler: it will!)
Another factor that has a large impact on how you play your stringed instrument is how well it is maintained. Renting an instrument usually comes with a warranty for service so that you never have to worry about having your instrument repaired.
From beginner to pro
A good music shop can also help you with questions like how much do violin lessons cost, what is the best violin to start with, and how often do you need to bring the instrument in for service? Johnson String Instrument carries a large range of rental instruments. Stop by our Newton Upper Falls retail store, or call today to speak with one of our helpful professionals.