Adele Sheet Music for String Instruments
In 2008 Adele Laurie Blue Adkins burst onto the music scene with her first album – aptly named "19," her age at the time of recording. The record included hits such as Chasing Pavements, and her sensational talent was quickly recognized by a poll of BBC music critics, earning her a Critics Choice Award that same year. Since then, she has gained international acclaim, including taking home a whopping 15 Grammy Awards in the United States.
Staying with her tradition of naming albums after her age, she followed up her first album with two more, entitled "21" and "25." Both albums included chart-topping singles, like Rolling in the Deep from 21 and Hello from 25. If these are among your favorite songs, you are in good company.
Adele is one of the most popular and successful female musicians the world over. And she's not slowing down. Her newest release, 30, dropped in November, 2021, has already hit the ground running.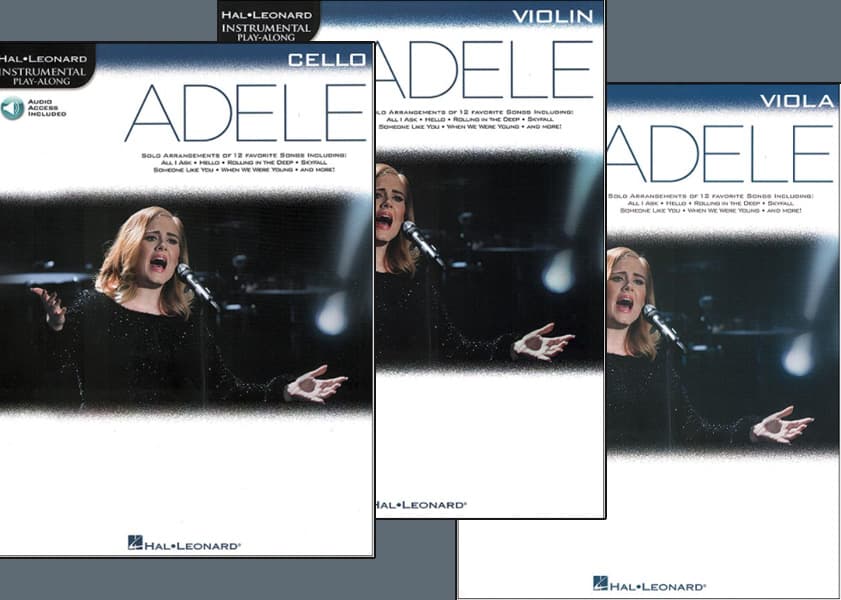 Cello, viola & violin versions
Great news for those who are looking for Adele sheet music arranged for cello, viola and violin! We now have music books in stock with compilations of all of your favorite songs from 19, 21 and 25. As an added bonus feature, the music books include the hit single, Skyfall, written exclusively for the 2012 James Bond movie. (Singles from her newest album, 30, are sure to follow down the line).
A book of Adele sheet music would make a great gift for the Adele fan on your list or a fun pastime for yourself. Published by Hal Leonard Publishing, the collections of pop/movie/jazz singles include online audio access. This helpful feature allows you to listen online to the pieces you are working on learning.
Get your copy now
Why should piano players have all the fun? Sheet music isn't just for them anymore. Johnson String Instrument carries all of the newest books & sheet music for string instruments, so you can play the current hits. Impress your friends and family with a beautiful string version of Hello or any one of Adele's breakout hits.
Check out our large selection of current and classic sheet music and enjoy the convenience and ease of ordering online and having your music delivered directly to your door.