News and Events
The Johnson String Instrument sales team will be visiting venues in Connecticut and New York this year with a selection of instruments and bows for trial and sale.
To request specific instruments and bows, please view our listings of instruments and bows and contact us to make an appointment.
For more information call 800-359-9351 or email sales@johnsonstring.com.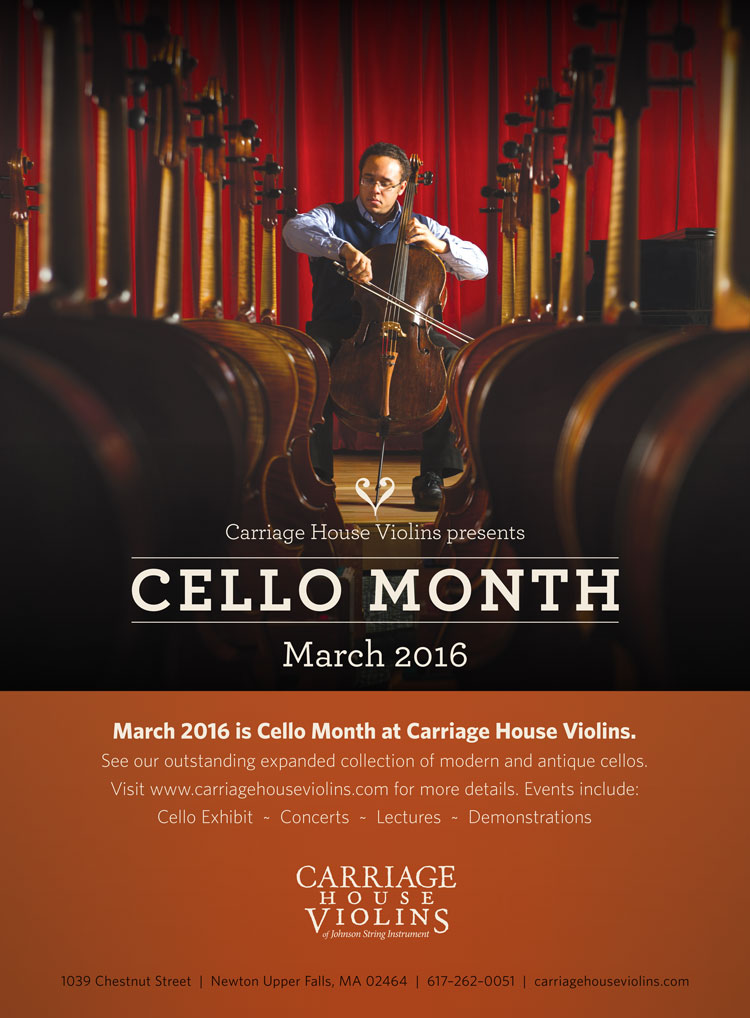 ---
Carriage House Violins of Johnson String Instrument has designated March 2015 as Cello month and will be offering an expanded selection of cellos and cello bows for sale. We are pleased to be collaborating with the newly formed Boston Cello Society on a variety of special cello-related events.
All of the wonderful events including a modern cello and cello bow exhibit, concerts, lectures and demonstrations are listed on the CHV website.
We're also pleased to announce that during Cello Month we're having a sale of cello related products available right here and in-store.