Featured Instruments
Johnson String regularly acquires exceptional antique instruments as well as instruments by award-winning contemporary makers. Below are this month's featured instruments available for purchase, home trial, or as an outfit.
When purchasing any full-size instrument, along with a bow and case as an outfit, you will enjoy significant savings.
You can even home trial an outfit to make sure it's exactly what you want. Learn more about creating your own outfit. If you need more information please contact us.
This Month's Featured Violin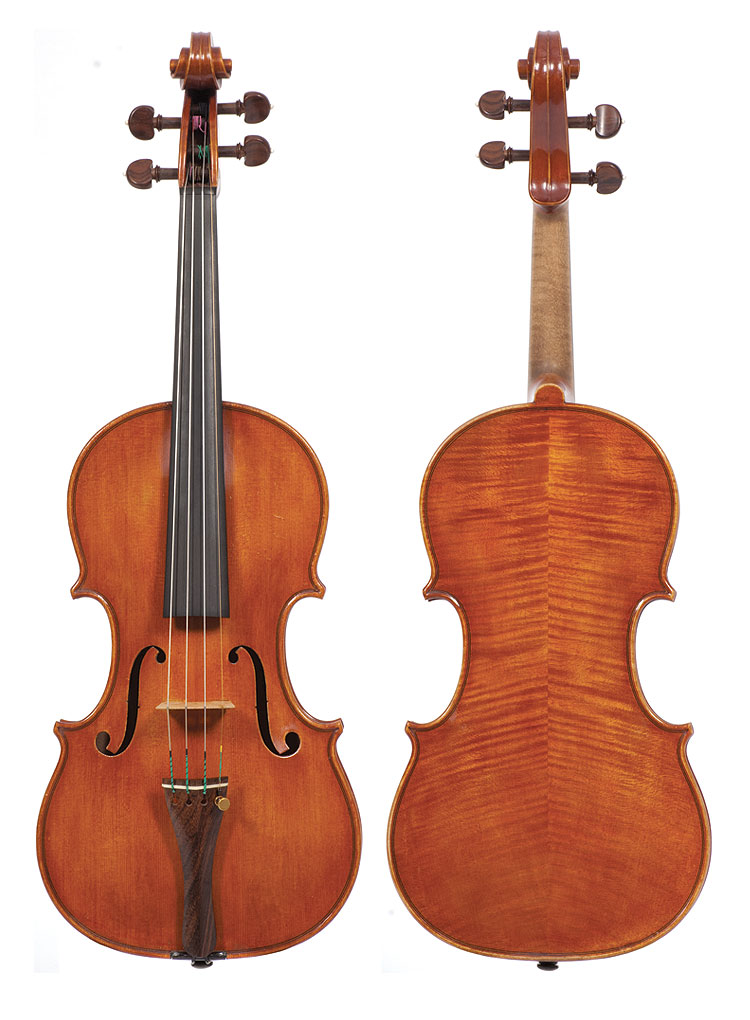 About Giacomo Bisiach and Leandro Bisiach II
Giacomo Bisiach (1900-1995) was a cellist and luthier. He was the son and pupil of Leandro Bisiach Sr. and assistant to his brothers Carlo and Leandro Jr. Giacomo was mainly responsible for varnishing, expert repair, and restoration work in the business.
Leandro Bisiach II (1904-1982) was the son of renowned Italian violin maker Leandro Bisiach. Leandro II worked with his brother Giacomo, and they were both instructed by Iginio Sderci in Siena during and after their father's employment at the Accademia Chigiana 1921-1924. After military service Leandro Jr returned to his father's workshop in Milan in 1926, and by 1932 was established with his brother Giacomo. Leandro II took the leading part in managing the business and making new instruments.
About This Violin
This violin is a fine example of the talented makers' work and is in pristine condition. The prominent figure of the two-piece maple back adds to the beauty of the well-made instrument. The sound is open and warm, and projects well in a large space. The lightning-quick response and even tone make it ideal for professional players or those pursuing a professinal playing career. The violin is sold with a certificate of authenticity from James Warren at Kenneth Warren and Son, Ltd.
4/4 Giacomo and Leandro Bisiach violin, Milan 1953
Orange varnish. 357mm.





$55,000.00

---
This Month's Featured Viola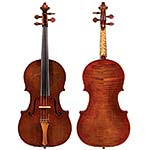 About This Viola
This beautiful viola is very satisfying and easy to play. The instrument responds quickly to a light touch and sings freely throughout the registers. The bass end is full and supported, and the treble is clear and colorful. This instrument is ideal to assist any talented player in their pursuit of a professional performing career.
16 Helmuth Keller and Son viola, Philadelphia c. 1990
Shaded dark red varnish. 16





$19,000.00

---
This Month's Featured Cello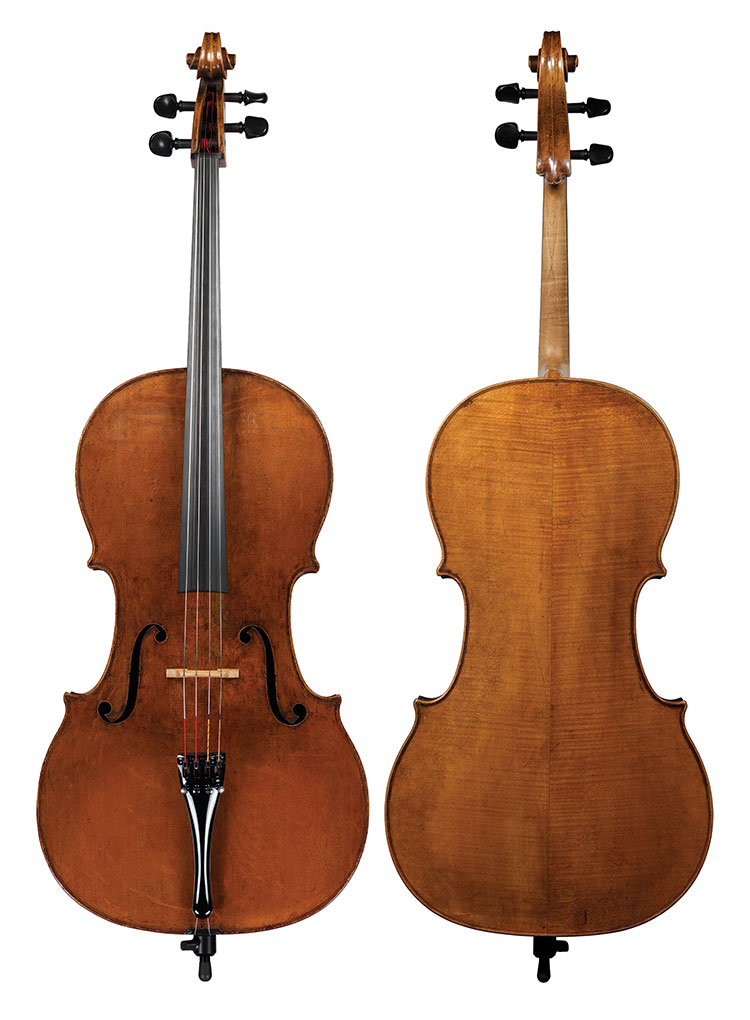 About Prosper(Prospère) Cabasse
Prosper Cabasse was a French maker working in Mirecourt and Paris around the turn of the 19th century.
About This Cello
This cello from around 1820 is a beautiful example of the maker's work, and it has survived in excellent condition. Based on a petite model, it is ideal for smaller players or those looking for a comfortable full-size cello. The cello is easy to play and responds to even the lightest touch. It sings clearly throughout the registers. The tone is broad and warm despite the cello's petite size.
Small 4/4 French cello made, in our opinion, by Prosper Cabasse, circa 1820.
Light golden-brown varnish. 733mm





$35,000.00

---
This Month's Featured Bass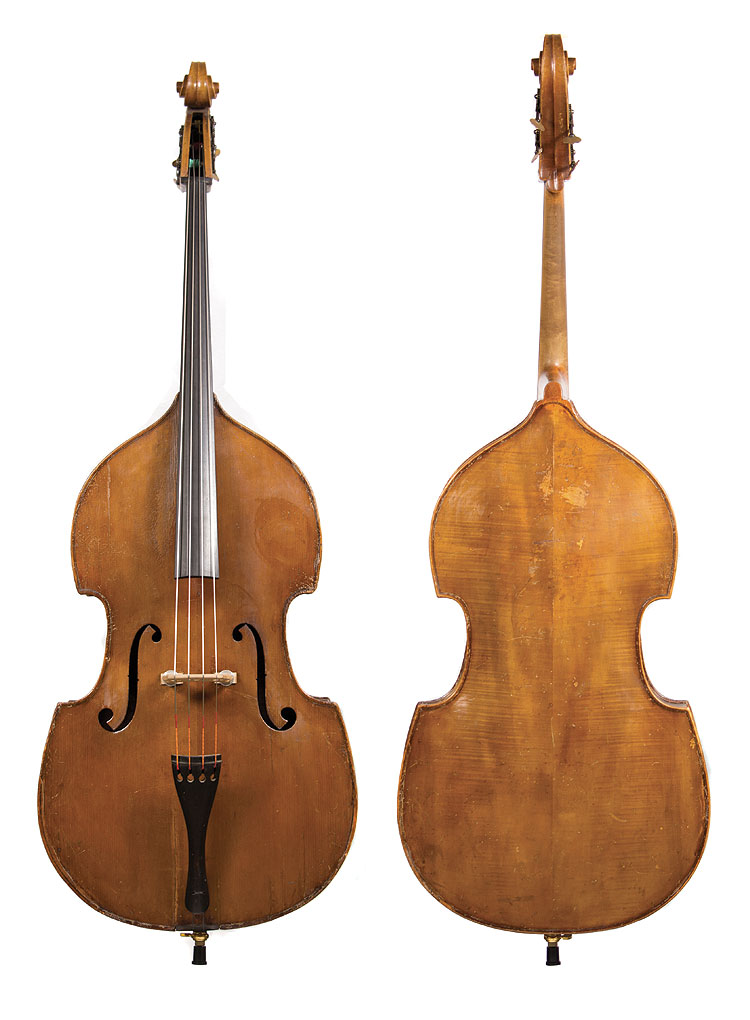 About This Bass
This beautiful German bass is gamba shaped with a round back. It has a full, rich tone and is easy to play.
3/4 German bass ca. 1955
round back, golden brown varnish





$8,000.00

---
Please note:
Any instrument or bow (with the exception of electric instruments and "student bows") purchased at Johnson's, whether online or in our shop, comes with the same guarantees and trade-up policies.
Any returns made within thirty days of purchase will be honored with a full refund.
Returns must be in original condition.
If you would like to try instruments or bows in one of our sales showrooms, please contact our sales staff to schedule an appointment.
To schedule an appointment or for more information, please contact our Sales Department at sales@johnsonstring.com or by phone at 800-359-9351. Please follow the prompts for instrument and bow sales.