Featured Instruments
Johnson String regularly acquires exceptional antique instruments as well as instruments by award-winning contemporary makers. Below are this month's featured instruments available for purchase, home trial, or as an outfit.
When purchasing any full-size instrument, along with a bow and case as an outfit, you will enjoy significant savings.
You can even home trial an outfit to make sure it's exactly what you want. Learn more about creating your own outfit. If you need more information please contact us.
This Month's Featured Violin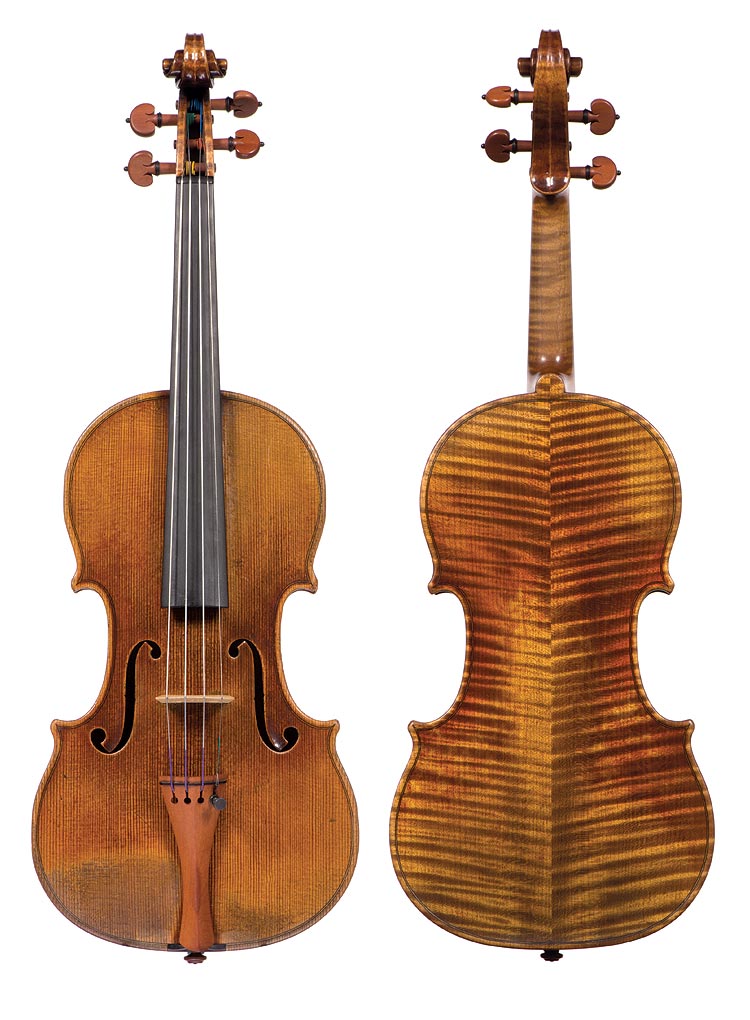 About Andrew Ryan
American maker Andrew Ryan was trained at Peter Paul Prier Violins and the Violin Making School of America in Salt Lake City, Utah, and at Edward Withers in London. As workshop foreman at Reuning & Son Violins in Boston from 1994 to 2011, he oversaw the restoration of many fine and important instruments. In 2004, he was one of eight violin makers invited to the first Amiata Summit, a biannual meeting of international violin makers founded by American luthier Gregg T. Alf, dedicated to exploring future developments in violin making.
Ryan is currently a teacher at the Violin Society of America's Oberlin Workshops, a frequent lecturer at violin making conferences, and a published author in The Strad, where his articles on the work of Giuseppe Guarneri del Gesú have appeared.
Ryan builds his new instruments according to the methods of the great Cremonese masters, his own instincts as an active violinist himself, and his ongoing acoustical research. His violins are owned by professional musicians around the world.
About This Violin
Contact us for all the details about this violin.
Andrew Ryan violin, Boston 2015
Shaded red-brown varnish. 354 mm





Call For Price


more info

---
This Month's Featured Viola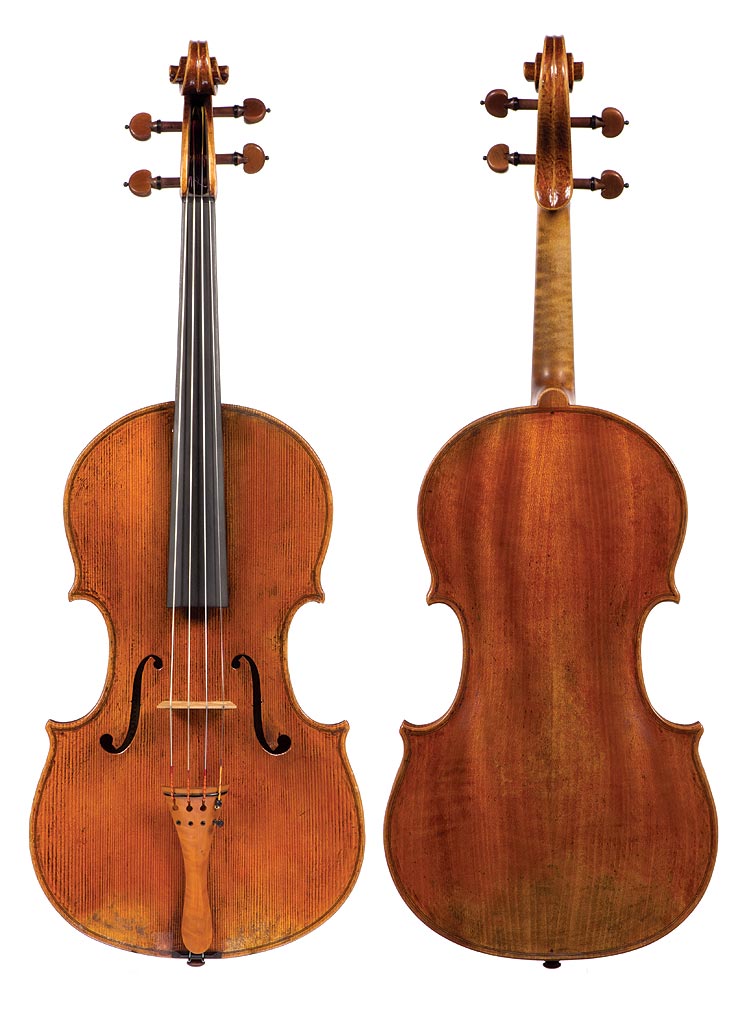 About Jonathan Cooper
American luthier Jonathan Cooper was born in 1952 in New York. An accomplished fiddler, he won numerous competitions throughout Maine and New Hampshire, before becoming a violin maker. Cooper traveled to Cremona, Italy to study violin making with renowned luthier Gregg Alf, then returned to the United States to establish his own workshop in North Gorham, Maine.
To date, Cooper has made over 200 instruments, which are very popular among musicians worldwide, including professional orchestral and chamber music players, fiddlers, educators, and luminaries, such as fiddler Mark O'Connor. In 2002, Cooper built a violin in memory of Daniel Pearl, the Wall Street journalist and violinist killed by Pakistani Al-Qaeda, and donated it to the Mark O'Connor String Camp programs. Today, two violins, a viola, and a cello circulate among outstanding O'Connor string students as part of the Daniel Pearl Memorial Violin project begun by Jonathan Cooper.
About This Viola
Contact us for all the details about this viola.
16 Jonathan Cooper viola, 2002
406 mm





Call For Price

---
This Month's Featured Cello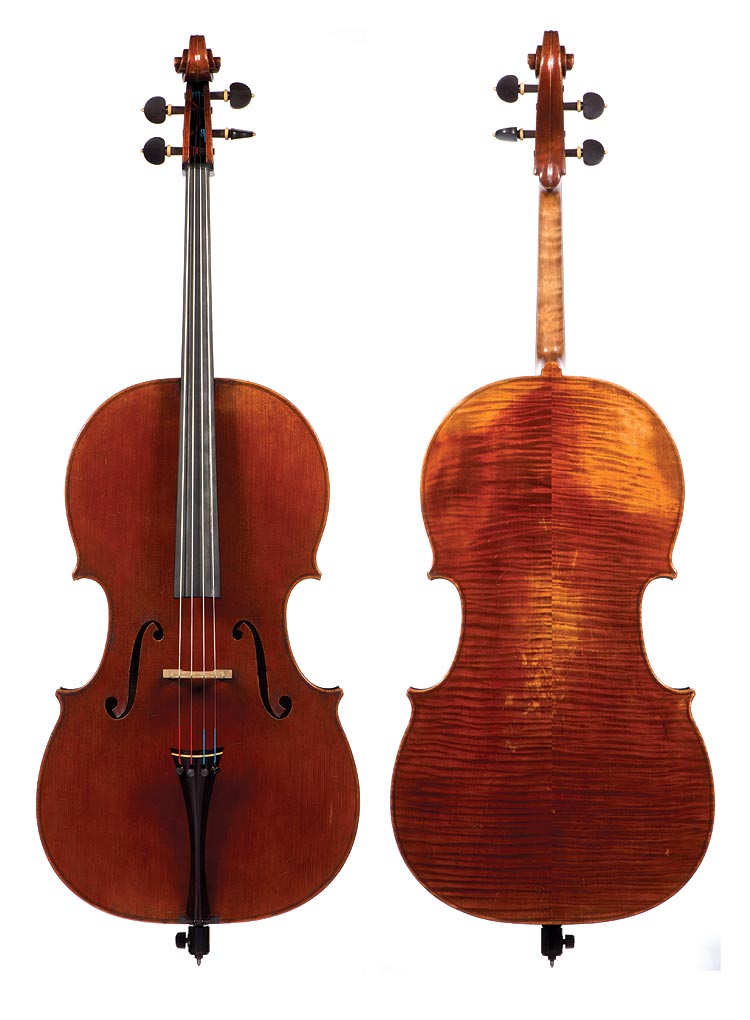 About Raymond Melanson
In the mid 1970s, Ray Melanson studied art and violin performance at the University of Lowell in Massachusetts. At the suggestion of one of his professors, who saw his potential for woodworking, Ray enrolled in courses at the University of Rhode Island to study bow repair and rehairing with Arnold Bone, and violin repair with Hans Nebel. In the early 1980s, he traveled to Salt Lake City, Utah to study violin making with Peter Paul Prier at the Violin Making School of America. During that time and after graduating, Ray worked in the Prier workshop doing repairs and restorations.
In 1983, Ray returned to Massachusetts to found the Violin Making and Repair program at the North Bennet Street School in Boston. He taught at NBSS for four years, while continuing to restore stringed instruments and build his own violins, violas, and cellos. He now maintains his own workshop in Rochester, MA.
Melanson's violins have been distinguished by 14 awards received at the International Violin Making competitions held by the Violin Society of America. Three of his instruments have won silver medals for tone, and most recently, he won a Gold Medal for tone at the 2012 Art of Sound International Competition. During his 30 years as a violin maker, he has built over 300 instruments, 80 of them cellos. His instruments are owned by musicians all over the world, including many well-known soloists, as well as recording artists and players in major symphony orchestras.
About This Cello
Contact us for all the details about this cello.
Raymond Melanson cello, Rochester, MA 2014 #329






Call For Price


more info

---