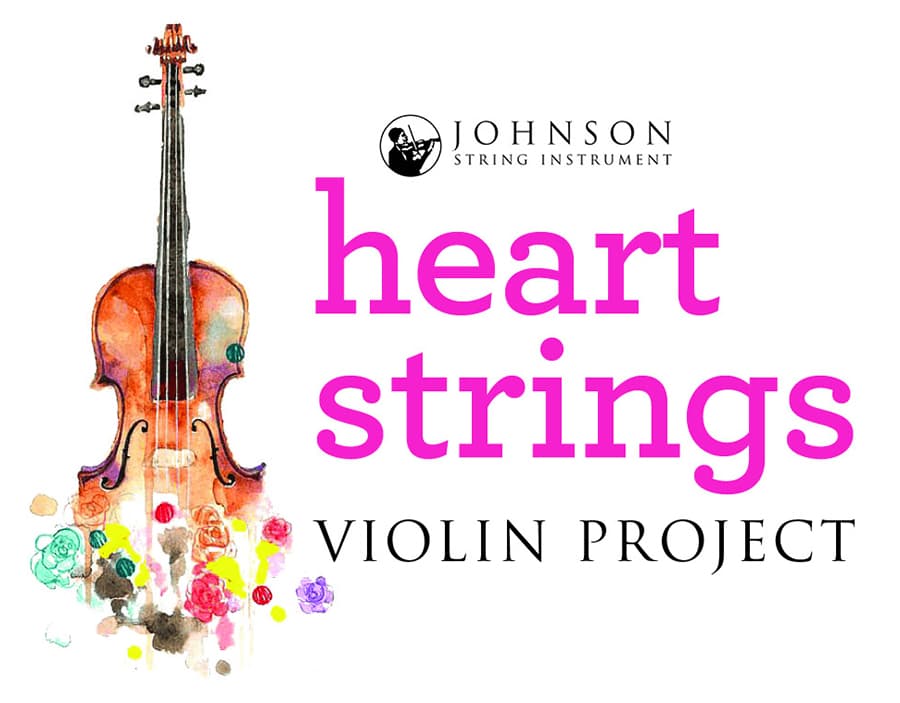 During the month of October, Johnson String Instrument is recognizing Breast Cancer Awareness by celebrating the courage of breast cancer survivors and honoring the memory of those lost to this disease.
We asked six Boston area artists to re-imagine the violin to bring attention to a disease that claims nearly 42,000 lives each year in the United States. These unique instruments will be auctioned at the end of the month, with proceeds benefitting the Breast Cancer Research Foundation.
Bid as often as you wish — if you are the high bidder on October 30, you WIN that violin!
The auction runs until Sunday, October 30 at 5PM.
---
ARTIST INTRUMENTS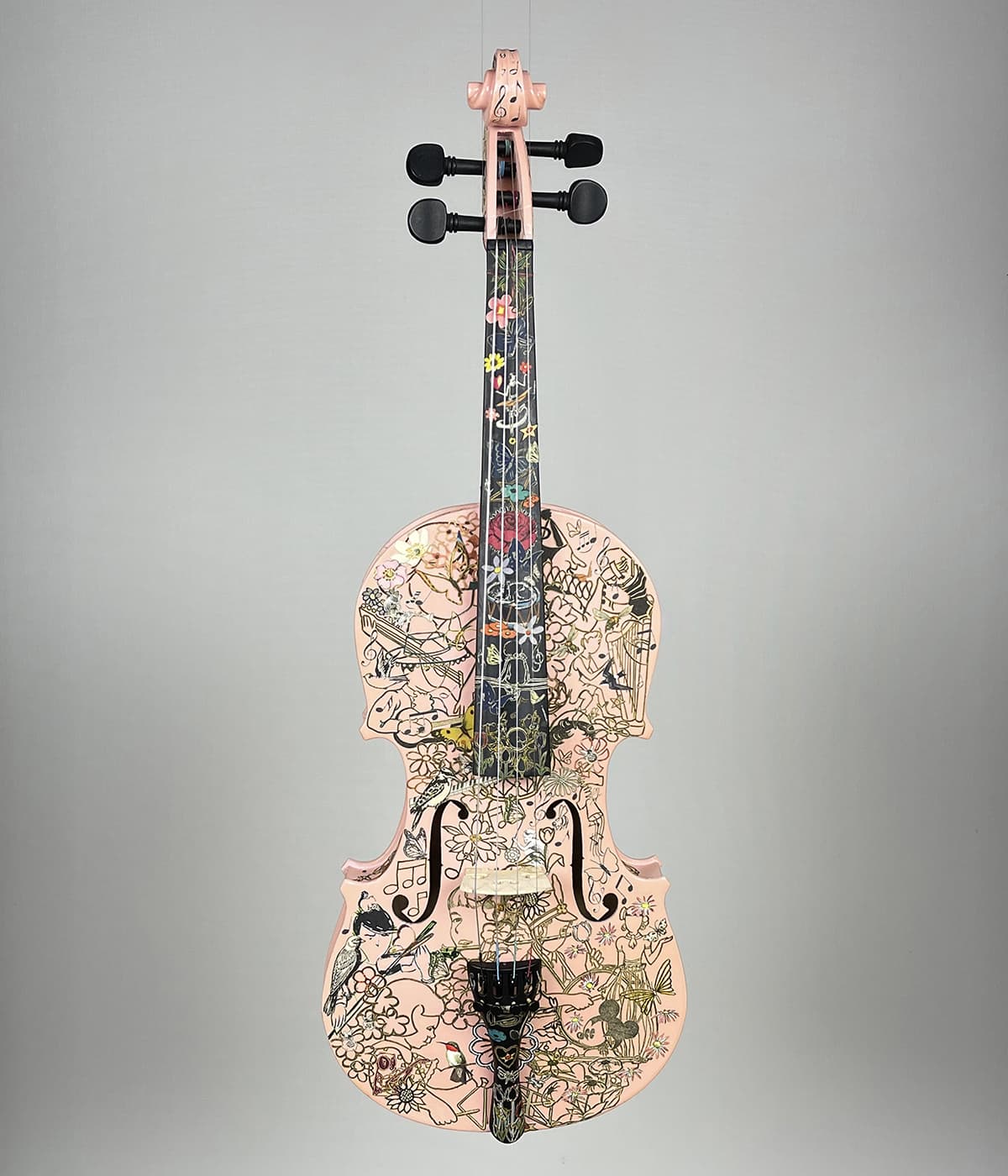 Keith Maddy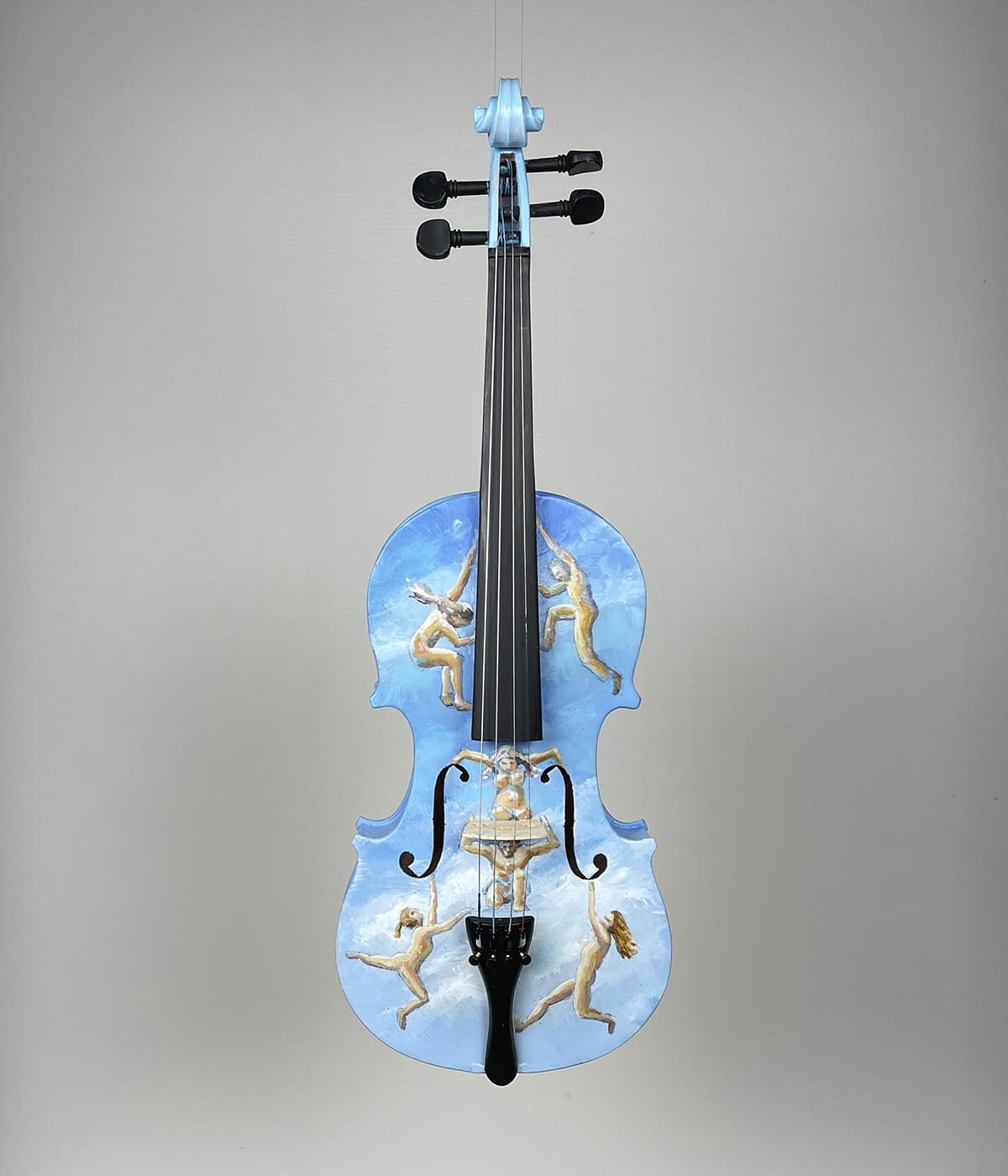 Yolanda Mazzoni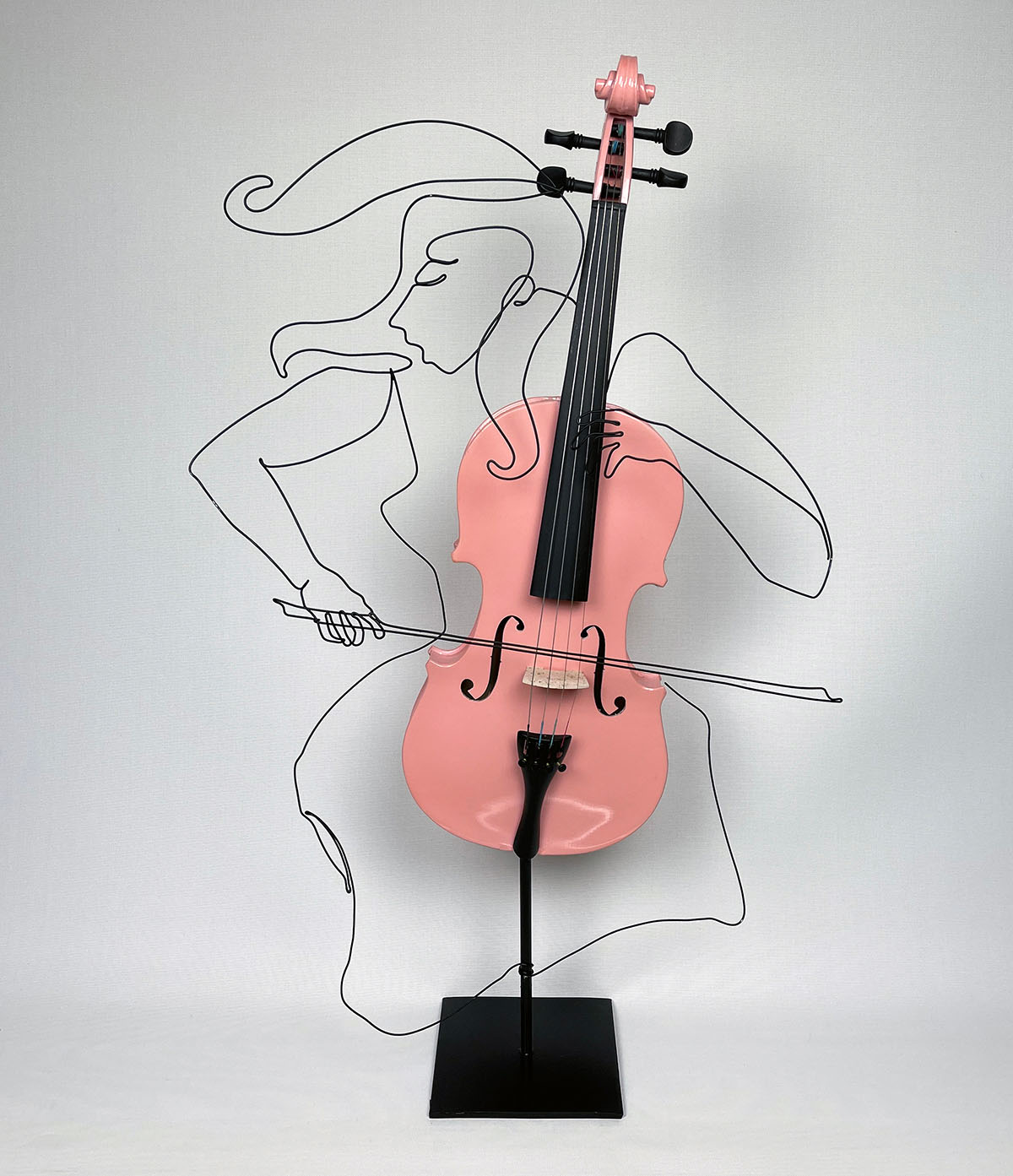 Brian Murphy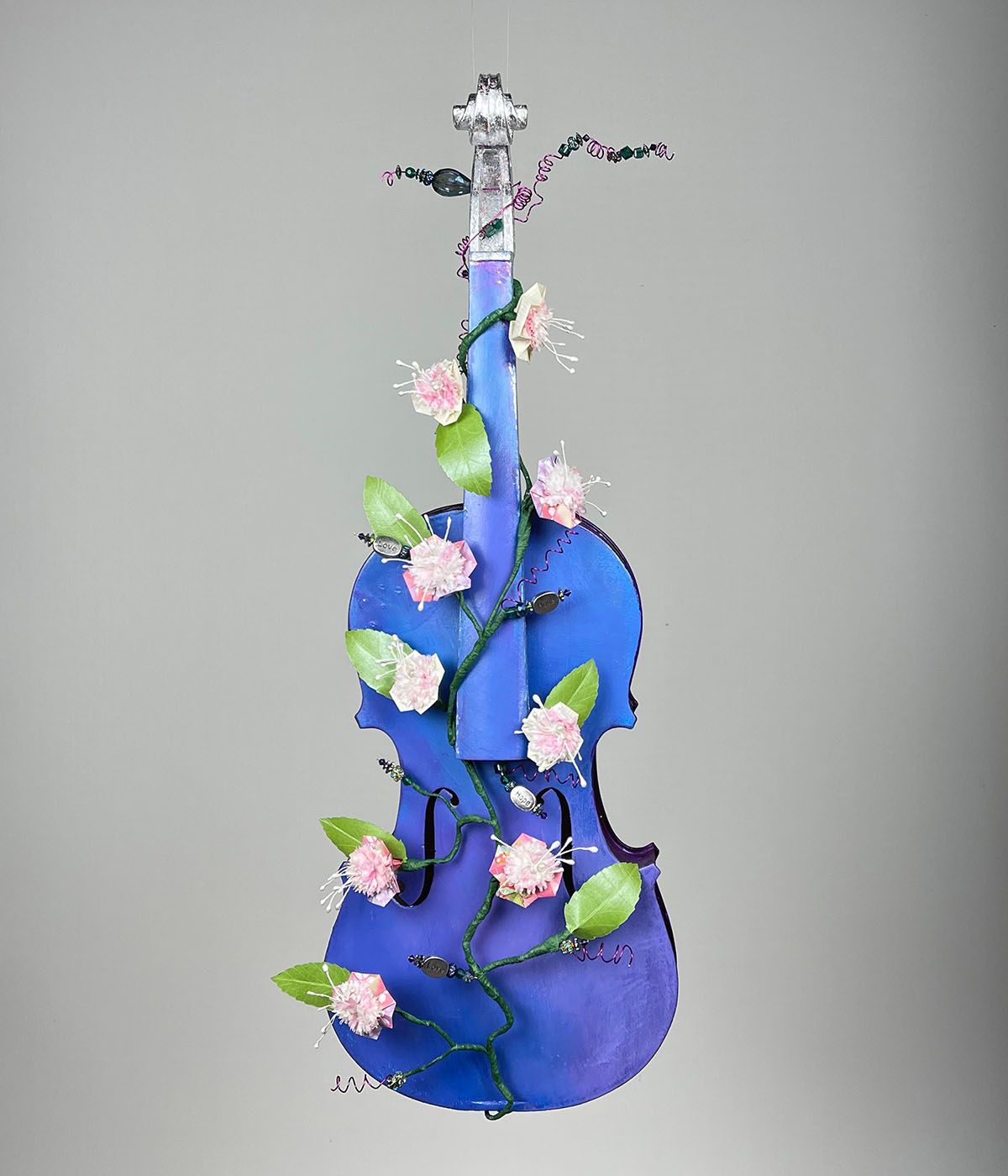 AnnMarie Gallivan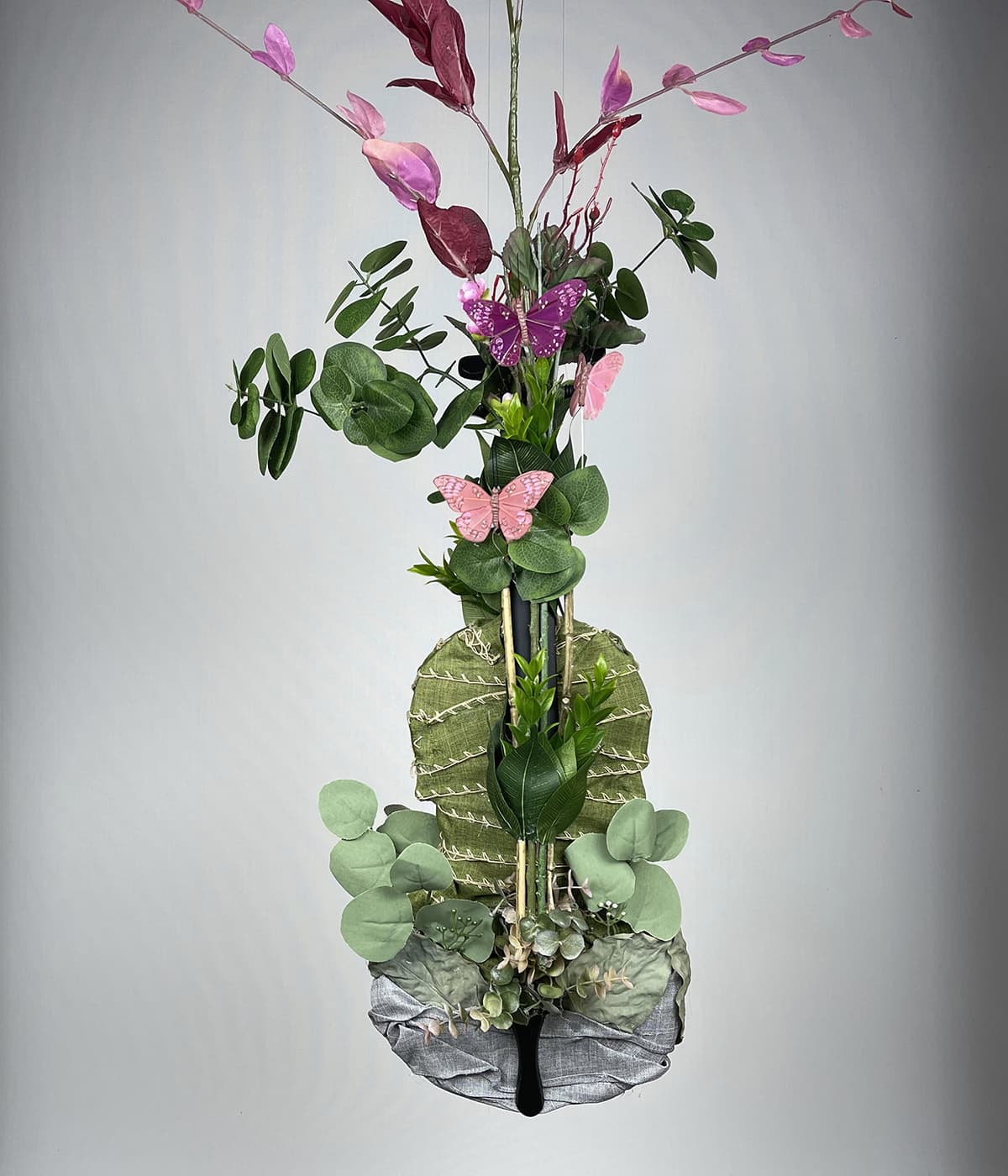 Regina Martine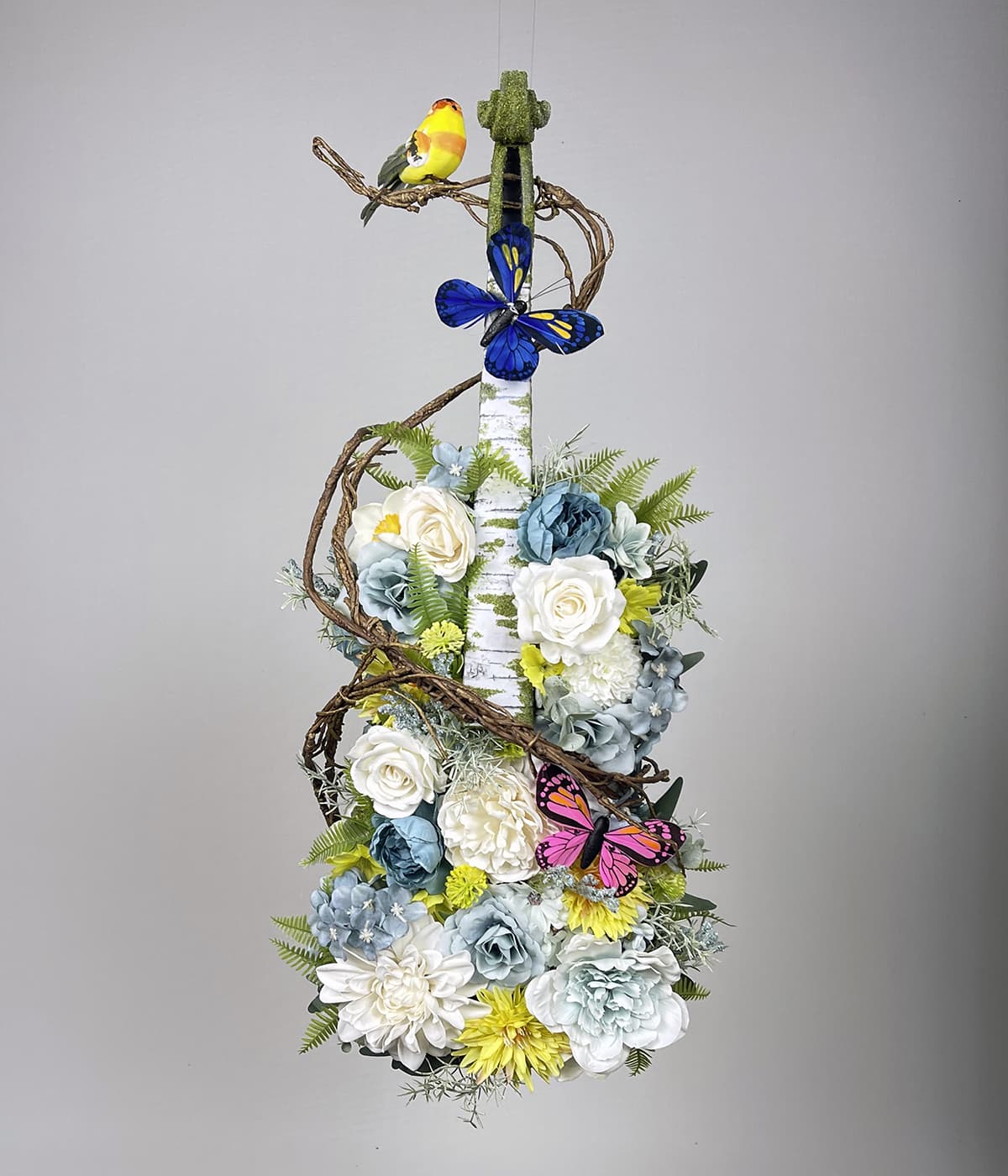 Michael Sellers
---
ARTIST BIOGRAPHIES
---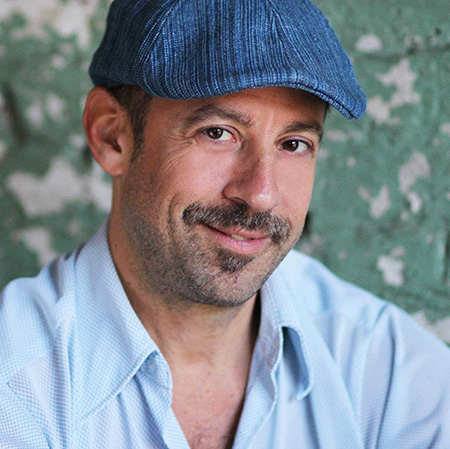 Keith Maddy
Keith holds a Bachelor of Fine Arts degree w/distinction from Massachusetts College of Art and Design in Boston. He was awarded a Fellowship in 2022 from the Massachusetts Cultural Council; the 2019 People's Choice Award, Young Masters Art Prize at Cynthia Corbett Gallery in London, England. He received a 2017 grant from the Artist's Resource Trust and a 2016 Finalist award in Drawing & Printmaking from the Massachusetts Cultural Council.
He has been recognized by the International Art Critics Association for the exhibit "Surrounded" at the Brickbottom Gallery in Somerville, in which he both participated and co-curated. He works out of the historic Fenway Studios, has exhibited extensively in the greater Boston area and throughout New England, and is in private collections globally, including Fidelity Investments and Massachusetts Institute of Technology. Keith is represented by Howard Yezerski Gallery in Boston and published in Making the Cut Vol. 1, The World's Best Collage Artists by Crooks Creative Publishing, Melbourne, Australia, 2017; kolaj Magazine #17, 2016; and Cloth Paper Scissors, Issue 51, Nov/Dec 2013, by Interweave Press.
"Participating in this project is an opportunity for me to use my creative talents to help raise money for breast cancer research. A breakthrough in any cancer field is a breakthrough for all cancer research."
---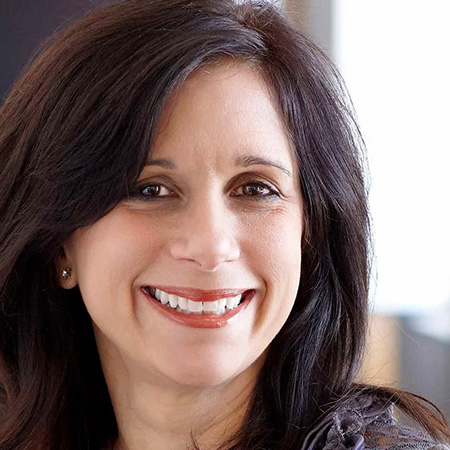 Yolanda Mazzoni
Yolanda Mazzoni is a practicing artist and breast cancer survivor residing in Foxborough, MA. She is a member of the national organization, Oil Painters of America, dedicated to preserving and promoting excellence in representational art. She has participated in a number of juried and curated shows in the states of Massachusetts and Rhode Island. Her work has been exhibited at the Attleborough Museum, Zullo Gallery, Imago Gallery, and the Foxborough Library. Yolanda has participated in a number of charity auctions in the Boston area. Her work is also held in a number of private collections.
She has studied under Alex Kanevsky, Dean Fisher, Timothy Hawksworth, Wolf Kahn; Christopher Zhang; Elias Rivera; John Michael Carter and Anna Mogilevsky along with continuing education classes at Rhode Island School of Design. Yolanda holds a degree in Interior Architecture from New England School of Art and Design at Suffolk University.
---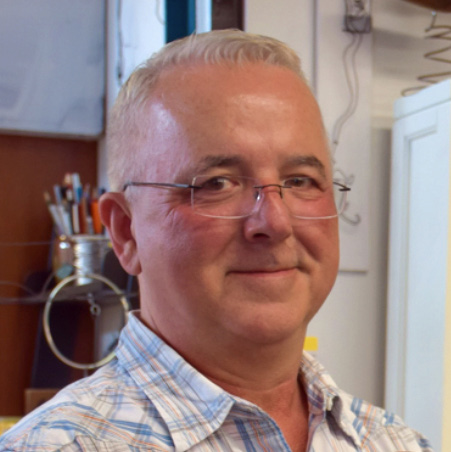 Brian Murphy
I am a self-taught artist and started Totally Wired Sculpture in 2002. I have gradually spent more time in the creative process, which seems to be a nice balance to my work as a child therapist, dealing primarily with issues of trauma.
My work can be seen as a lighthearted line drawing in the medium of steel wire. Often political and humorous themes are incorporated, which can challenge or amuse the viewer leaving them uplifted. The goal of each piece is to create kinetic movement from the tension in the wire so that the figures seem to dance or sway on their own and appear enlivened. Mythological themes and tales of transformations dominate illustrating the power of art to help us change and grow.
---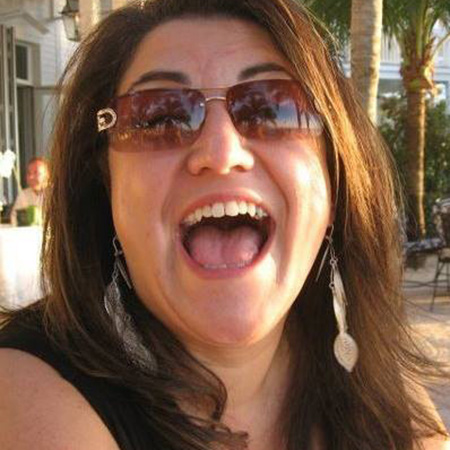 AnnMarie Gallivan
I am a mom, wife, and devotee of all things creative. As a lifelong student of art and a practitioner of yoga and meditation for the past 17 years, I have discovered how much better things can be when I'm in the present moment and not worrying about things I have no control over.
For me, being creative is a meditative process that always brings me into the present moment when the outside world starts to get a little out of control. When I create, it is always with the intention to bring peace deep within the viewer's soul. I hope I have accomplished that and you enjoy my work as much as I enjoyed creating it. I bring that process to my teaching art to students ages 6 to 106 — we all have the spark of creativity within us. It's my job to help you tap into that creativity and not judge the process. I currently live in Wakefield, MA with my husband and teenage daughter.
---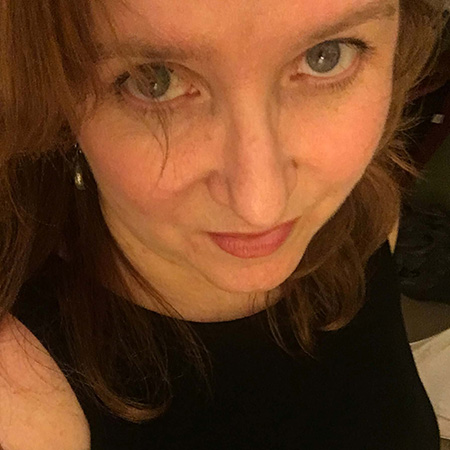 Regina Martine
Hi! I'm Regina and I'm an artist and graphic designer living just outside of Boston, MA. I started my design journey in educational publishing (if you don't count designing my own mix-tape cassette cases in high school), but I've had a passion for illustration and all things artsy for as long as I can remember. Most of my work is digital, but occasionally I like to break out the paint and glue and get my hands dirty.
My mother, mother-in-law, and my best friend are all breast cancer survivors, and I am thrilled to honor them by participating in this project.
---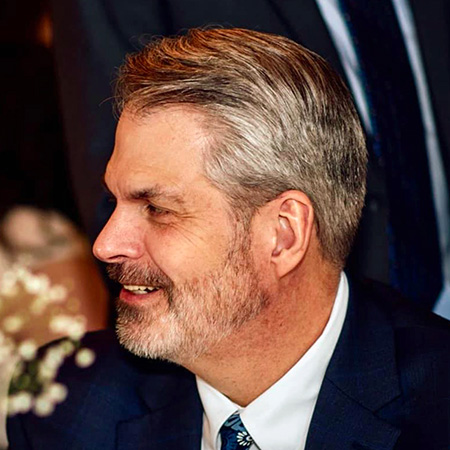 Michael Sellers
Michael Sellers has spent the majority of his working life in the fields of graphic design, communications, and interactive technology. A former technology and marketing executive in New York City, Sellers left the corporate world behind when he decided to become a bread baker at the age of 53. After training at King Arthur Baking in Norwich, VT, Sellers launched Journeyman, an artisanal bread bakery in Peekskill, NY — opening the same day in early 2020 that New York State shut down due to COVID-19. Sellers moved to Boston in September 2021 and now works as Marketing Manager for Johnson String Instrument.
---
Join our silent auction to bid on these violins.
---