Raymond Melanson cello, Rochester, MA 2014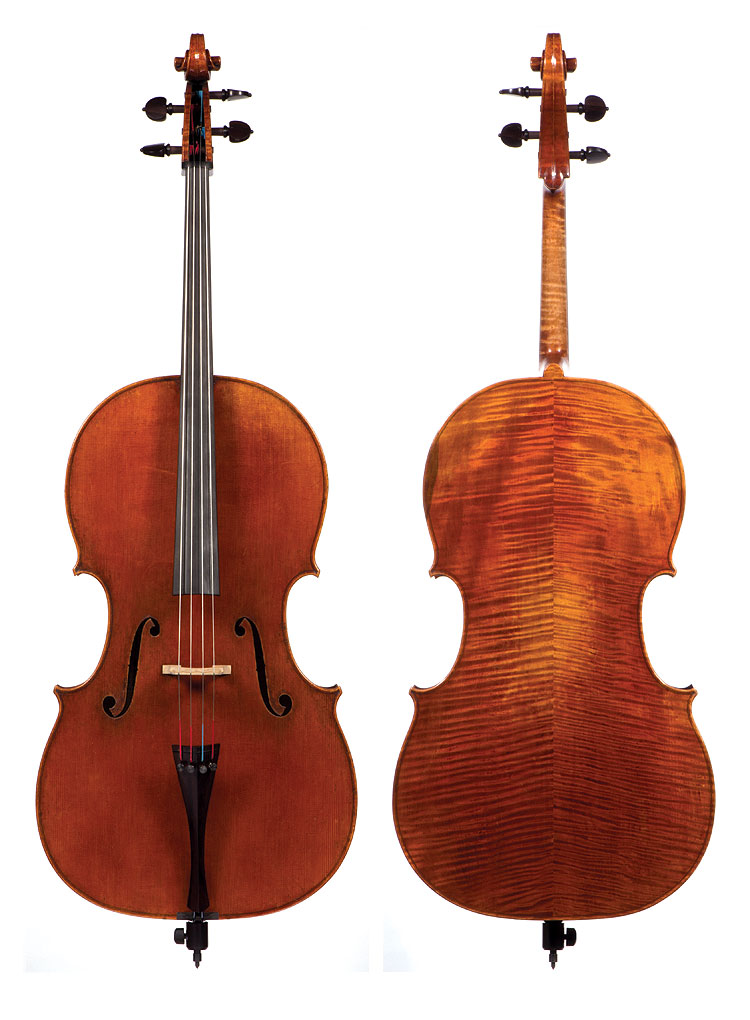 Ray Melanson studied art and violin performance at the University of Lowell in Massachusetts in the mid 1970s, before becoming interested in violin making. At the University of Rhode Island, he studied bow rehair and repair with Arnold Bone and violin repair with Hans Nebel, then traveled to Salt Lake City, Utah to study violin making with Peter Paul Prier at the Violin Making School of America. Ray returned to Massachusetts in 1983 to found the Violin Making and Repair program at the North Bennet Street School in Boston, where he taught for four years, while continuing to restore stringed instruments and build his own violins, violas, and cellos. He now maintains his own workshop in Rochester, MA.
Melanson's violins have received 14 awards at the International Violin Making competitions held by the Violin Society of America. Three of his instruments have won Silver Medals for tone, and he won a Gold Medal for tone at the 2012 Art of Sound International Competition. During his 30 years as a violin maker, he has built over 300 instruments, 80 of them cellos. His instruments are owned by musicians all over the world, including many well-known soloists, players in major symphony orchestras, and recording artists.
Length of back: 736 mm 4/4