Realist RV-4 E Series Acoustic Electric 4-String Violin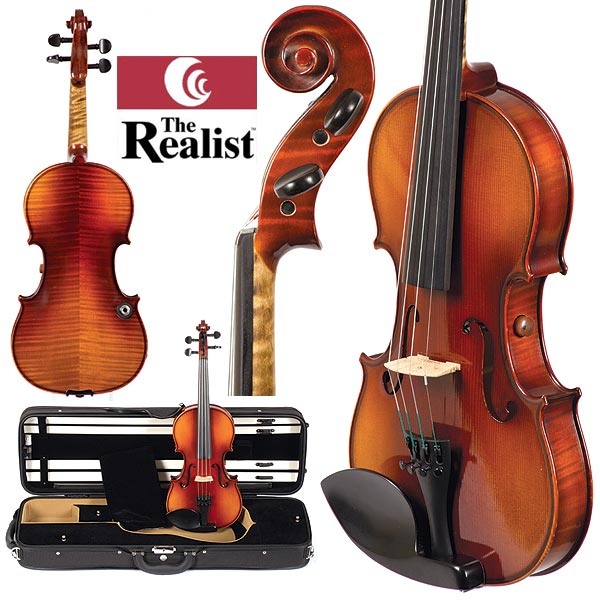 Catalog ID:
EIVNREAV41E/1T
Realist RV-4 E Series Acoustic Electric 4-String Violin
A traditional acoustic violin with a twist! The Realist RV-4E features the trusted Realist transducer built into its Carpathian spruce top. The RV-4E is a pleasure to play, amplified or unplugged! Includes a dart-shaped case.
The Realist Violin (RV) is made in Europe. These fully-carved instruments are made from Carpathian spruce, set up and quality-controlled in our New York City shop.
The RV provides the best amplified violin sound available and here's why:
Thoughtful Design
The input jack is carefully built into the back, where it's easily accessed and allows the patch cable to be dressed away, out of sight and out of the player's way. The volume knob, integrated in the treble-side rib, is camouflaged in the color of the violin's varnish.
Unparalleled Sound Color & Texture
The built-in Realist Transducer delivers all the natural luster of the instrument's true sound. The violin retains its organic qualities when amplified or acoustic, so there's no need for the player to adapt. The pickup system is completely serviceable; the electronics are easily removed for repair without compromising the instrument's structural integrity.
Weight:
8.0 lbs